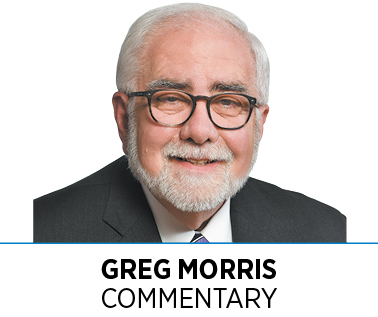 We all hear a lot about education and what needs to be done to ensure more kids receive the knowledge and tools they need to succeed in school and then later in life. Hopefully, we can all agree that kids can't learn if they're living in poverty without the means and support to have their basic needs met.
Every day at public, private, charter and parochial schools in Marion County, children of all ages attend class without the most basic supplies they need to get a good education. You might be surprised to know that, on average, Indianapolis teachers spend $800-$1,200 a year of their own money on supplies for their students to ensure they have the necessary tools to learn.
And that's where Teachers' Treasures steps up to help these dedicated educators. Their mission is to obtain and distribute school supplies (and many other needed items) free to teachers of students in need. Teachers' Treasures operates a volunteer-based "store for teachers" where educators can come fill their shopping cart with needed supplies for their students—all at no charge. Teachers' Treasures does this through partnerships with local businesses, charitable foundations, neighborhood organizations and individual contributors.
Needed items include all school supplies, art supplies, books, office supplies and furniture, as well as health, hygiene, beauty and personal care items. Cleaning supplies, toys and prizes, and really, just about anything you can think of is accepted.
Like IBJ, many companies are moving to new space. Don't fill dumpsters with items you don't need anymore. Did your address or logo change, leaving you with out-of-date stationery, envelopes and the like? Teachers' Treasures can make good use of these and thousands of other items. One person's trash is another person's treasure. Before you throw anything away, please check out the needed-items list on Teachers' Treasures website or call for more information.
Executive Director Margaret Sheehan points out the importance of supporting teachers. "Elevating the profession of teachers in this current climate is critical to keeping teachers in the classroom. On average, starting teachers only stay in the profession for an average of three years," she said.
"This tenure will negate staffing classrooms with those well-seasoned veteran teachers for years to come," she said. "We need to support teachers and their classrooms and if directing unused office items from your business is a way to demonstrate that support, it is welcomed and recognized. Teachers who shop at Teachers' Treasures know that it is from this community that we are able to stock our shelves and put smiles on the teachers' faces."
At its recent Dream Big celebration of 19 years of helping teachers help kids, Teachers' Treasures awarded its 2019 Caring Spirit Award to longtime educator and Marian University President Dan Elsener. Here is a brief segment of Elsener's tribute to teachers and their profound impact on all our lives:
"Teachers teach us to think. That turns into actions. Repeated actions turn into habit—habits of the heart, habits of the mind, habits of relating. Our habits turn into our character. Our character is our destiny. The teachers have the destiny of each child, our community, our democracy, our economy, our culture in their very hands."
Better teachers produce better-educated kids, and that means we have a better, more-productive workforce here in central Indiana. These dedicated teachers deserve our continued support.
Teachers' Treasures helps more than 100,000 students through 2,400 teachers in 270 Marion County schools each year. And you can help Teachers' Treasures continue to serve Indianapolis teachers by donating your physical products, dollars or time to this worthy organization. Please go to www.teacherstreasures.org for more information.•
__________
Morris is publisher of IBJ. To comment, send email to gmorris@ibj.com.
Please enable JavaScript to view this content.