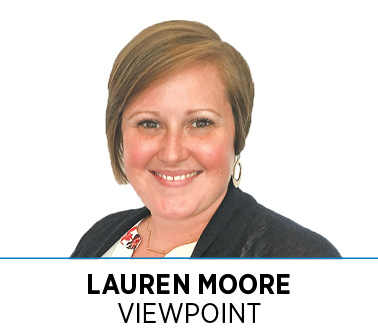 In the next few weeks, the Indiana Senate Education and Career Development Committee will hear House Bill 1008, authored by Rep. Bob Behning, that includes a $5 million grant opportunity that schools or districts across Indiana can use to create or maintain teacher career-ladder structures, including access to mentors for new educators. To me, this issue is personal; it is because of mentors that I am still teaching today.
Twelve years ago when I first started teaching, it was mentors who helped me learn how to reflect on student needs and pushed me to try new instructional practices. Ruth was one such mentor. I was struggling to teach 6-year-olds how to write creatively and Ruth guided me in how to look for strengths in their work. We planned lessons together. She showed me these young minds had great ideas and she empowered me to help them discover their own writing potential. The strategies she taught me are an essential part of my teaching to this day.
For me, mentoring was where hope and success began. Eight years ago, my district voted to adopt The System for Teacher and Student Advancement, or TAP. When I realized TAP was my chance to pay forward the kind of guidance I had received, I applied and became a mentor teacher in my building. As a mentor teacher, I am able to continue growing as a professional while being compensated for the additional responsibilities I accepted as part of this role.
One of the most powerful experiences I've had since becoming a mentor was with a new teacher named Ryan. As someone who was transitioning into teaching from another field, Ryan brought successful life experiences and great ideas to our students. However, he became discouraged by the lack of student achievement and the difficulty in managing student behavior and considered leaving the teaching profession completely. For the past two years, Ryan and I have met weekly to analyze student data, discuss instructional practices, and tighten up student management. I visit his room regularly to watch him and his students in action. Ryan is still teaching third grade and his students are continually showing growth.
These types of mentoring relationships are now the norm in my building, and because of them, teachers and students alike are experiencing more success than ever before. Because of our mentoring structure through TAP, our school has been rated an A for the past three years. Before implementing this career-ladder structure, we were a D school.
As lawmakers continue to debate legislation into the second half of this year's session, teacher career ladders and teacher pay especially have come into the spotlight. With HB 1008, teachers in Indiana will be able to experience the kind of mentoring that helped me become the teacher I am today.
Career ladders and mentorship opportunities allow effective teachers to gain leadership experience while remaining where they are most needed: in the classroom with students. Importantly, they also allow teachers to receive compensation for their additional commitments. Let's keep Indiana's best teachers in the profession by making them feel valued and recognized. Let's support and fund HB 1008 so all teachers have opportunities to grow as professionals through career ladders and mentorship.
__________
Moore is the special education teacher at West Goshen Elementary School in Goshen.
Please enable JavaScript to view this content.