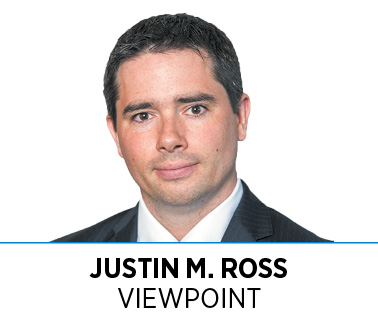 As the governor and Legislature discuss the state budget for fiscal years 2020 and 2021, they find themselves in the familiar position of having needs and demands that exceed available resources.
Unlike previous years, the budget talks are being influenced by the constitutional balanced budget requirements passed by Indiana voters last Nov. 6.
The amendment requires the Legislature to enact a balanced budget, and goes on to define what that means in terms of what can count as income and what should count as spending. Gov. Eric Holcomb's proposed budget starts with a goal of an "honestly balanced budget." Hoosiers should hold their government to that standard and not rely on the new constitutional amendment to do it for them.
Every state that can reasonably be described as existing in financial peril has a balanced budget amendment. This includes the financial basket case that is Illinois, with annual deficits in the neighborhood of $10 billion, making it the state with the lowest credit rating. The list also includes Pennsylvania, where detractors are trying to convince their state Supreme Court to enforce a balanced budget requirement in a way that returns financial stability.
These are not isolated cases. Consider that public finance academics catalogue the strategies of their own states and publish them in practitioner journals. The widely adopted textbook on "Fiscal Administration" teaches students these strategies every semester, and a popular classroom exercise for learning the ins-and-outs of public budgeting is to ask students to come up with a handful of ways to comply with a given balanced budget requirement without really balancing the budget. I'd expect a B student to be able to come up with three for the new Indiana law.
The lesson Hoosiers should take from this is that the November 2018 election has not ensured the state's long-term fiscal sustainability. For years, the state Legislature and governor's office has routinely balanced the budget. During recessions, the state has made tough decisions to reduce spending. During expansions, with projected surpluses, it has denied extravagant tax-cut proposals in favor of much more modest steps. The public pension could be better funded, but Indiana does well compared to other states and is arguably in a healthy position.
Whatever it is about Indiana that results in balanced budgets having been the norm should not be cast aside in the belief that our new balanced budget amendment will let us know if things go awry. Voters should punish legislators who try to make a national name for themselves by pursuing exorbitant spending or unrealistic tax cuts without viable plans that avoid leaving Hoosiers holding the bag in the long term, and journalists should continue to raise red flags even when legislators seem to satisfy the balanced budget amendment.•
__________
Ross is an associate professor of public finance and economics at the Indiana University School of Public and Environmental Affairs.
Please enable JavaScript to view this content.