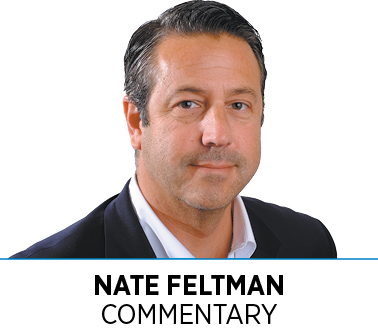 I have long admired Warren Buffett and his firm Berkshire Hathaway Inc. The performance of Berkshire since its inception is legendary. Since 1965, Berkshire shares have averaged a 20.5 percent annual return. For perspective, the S&P has averaged a 9.7 percent return over that same period. So when I was invited to attend Berkshire's annual meeting in Omaha, Nebraska, as a guest of a shareholder in 2012, I jumped at the opportunity.
The experience didn't disappoint. Buffett and his longtime business partner, Charlie Monger, sat on stage at Omaha's CenturyLink Center and provided an update on Berkshire's performance and where they saw opportunities and challenges ahead. I was so enamored that I decided to invest in Berkshire's Class B shares. Since then, I have always looked forward to Buffett's annual letter to shareholders (and wished I had invested more).
This year's edition caught my eye. It included a section titled "The American Tailwind." Buffett reminisces about the last 77 years. It was 1942 and 11-year-old Buffett made his first investment. He describes the optimism felt by Americans for the prospect of post-war growth. Buffett goes on to describe the amazing American growth story over this period that has endured despite the hardships of wars, inflation, Nixon's resignation, the subprime crisis and more. He states that America's "prosperity has been gained in a bipartisan manner—since 1942, we have had seven Republican presidents and seven Democrats."
Buffett then seems to downplay concerns about our nation's accelerating national debt, noting that, since 1942, our debt has increased 40,000 percent, yet America has prospered, and the market has delivered handsome returns. He states that, since our founding, Americans have saved and invested, leading to productivity gains and increased living standards. Buffett closes by stating that, "over the next 77 years, the major source of our gains will almost certainly be provided by The American Tailwind."
I found myself wondering whether Buffett really believed America's next 77 years would be as bright as the last 77 or whether he was simply giving thanks to Americans (and America) for the part they played in Berkshire's amazing run. His letter didn't seem to indicate any real concerns regarding America's future. It frankly seemed incredibly odd to me that a businessman who has generally disdained debt was not ringing the alarm bell given America's $22 trillion deficit (94 percent of GDP), which is annually adding $1 trillion. How can the next generations outperform the previous ones with the massive and climbing debts we are bestowing upon them?
My questions were addressed when Buffett appeared on CNBC on Feb. 25, the day after releasing his letter. Asked about unfunded U.S. pension liabilities, Buffett said they are a disaster in the public sector and that, if he were relocating a plant to a state with unfunded pension liabilities, he would be "walking into liabilities" as, "Who knows whether they're going to get [tax increases] from the corporate income tax or my employees?" He added, "Why do I want to build a plant that has to sit there for 30 or 40 years? Because [the plant] will be here for the life of the pension plan and [the politicians] will come after corporations, they'll come after individuals. They'll have to raise a lot of money."
Clearly, Buffett sees the danger of public debt. But Berkshire (and investors like it) can choose where to invest, whether it is a better-managed and lower-taxed state or country. That is a luxury not all Americans will enjoy when the U.S. economy suffers under the weight of a spiraling debt crisis. Will Congress make the difficult spending cuts that will help ensure America's tailwind continues?•
__________
Feltman, an attorney and former Indiana secretary of commerce, is a shareholder in IBJ Corp. To comment on this column, send email to [email protected]
Please enable JavaScript to view this content.