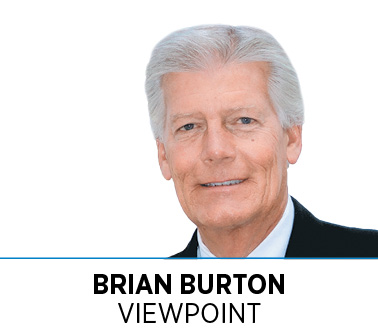 Drug overdoses in Indiana are at an all-time high, yet we still are not treating addiction like the disease it is. One of the biggest challenges facing manufacturing—Indiana's largest industry—is a lack of workers, and our state's opioid epidemic continues to push Hoosiers out of the workforce.
In 2017, 1,700 Hoosiers died from a drug overdose—a number that represents sons, daughters, moms, dads, colleagues and neighbors of all socioeconomic backgrounds. Addiction is a complicated and multi-faceted disease that requires comprehensive and individualized care. A lot has been done here to fight the epidemic and establish recovery efforts, but addiction treatment is still fragmented and oftentimes inaccessible for this vulnerable population.
Senate Bill 33, which is on its way to the governor's desk, would establish three comprehensive addiction recovery centers across the state—including one in central Indiana, as well as one in the northern part of the state and one in the south.
Modeled after a federal program signed into law last year that called for the establishment of comprehensive opioid recovery centers, the Indiana legislation is intended to foster certified substance-use-disorder treatment centers that would offer the full range of evidence-based treatment services for a variety of addictions. Additionally, recovery support programs would be in place, including all forms of FDA-approved medication-assisted treatments, counseling, residential rehabilitation, job training and more.
In short, these centers would help provide streamlined, personalized care in a way that is more accessible and straightforward than any existing options.
An estimated $43 billion in economic damages statewide over the past 15 years can be attributed to opioid use—in large part due to lost productivity in the workplace. This is proof that we are failing our employees and colleagues battling this disease. They deserve the opportunity to overcome addiction and reclaim their lives.
Furthermore, it is evident that our employers are not well-enough equipped to handle addiction in the workplace. Work colleagues are often the first lines of defense. By educating employers to recognize the signs of substance abuse, we are not only stabilizing and supporting employees, but also coincidentally helping to remove the stigma from this epidemic. Workforce recovery efforts are crucial in determining the future course of the opioid crisis and the future of Indiana's manufacturing industry.
The group of men and women who simultaneously contribute to Indiana's vast manufacturing industry and struggle with substance abuse are capable of turning their lives around if provided the proper support and resources. We are continuously focusing on building better tools to equip our employers and employees alike to handle addiction in the workplace and to help one another conquer this disease and re-enter the workforce for the betterment of Hoosier families and the economy.
If we want a stronger economic future for generations to come, we must take an honest look at the epidemic sweeping our state and consider comprehensive care as the solution to getting our Hoosiers back on their feet. I encourage Gov. Eric Holcomb and industry leaders across Indiana to join me in supporting comprehensive addiction recovery centers and considering the life-changing impacts comprehensive care would provide to countless Hoosiers.•
__________
Burton is president and CEO of the Indiana Manufacturers Association.
Please enable JavaScript to view this content.