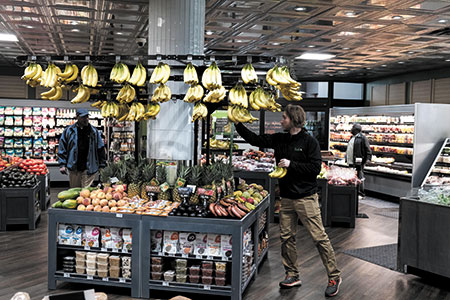 Needler's Fresh Market, which entered the Indianapolis market in 2017 and just completed a multimillion-dollar renovation at its sole store in the city, says it's so bullish on its local prospects that it's already looking to expand here.
The local Needler's is at 320 N. New Jersey St., just off of Massachusetts Avenue. It's one of 10 Needler's stores in Indiana and Ohio and is owned by Findlay, Ohio-based Fresh Encounter, which operates 52 stores under various brands in Indiana, Ohio and Kentucky.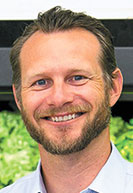 Needler
The downtown store—formerly operated as a Marsh supermarket—has reopened its pharmacy and expanded its deli, meat and ready-to-eat offerings. The store now sports an in-house coffee shop, an expanded array of products at various price points, and a fresh look.
"This is us planting a flag in the ground," said Michael Needler Jr., Fresh Encounter's president and CEO. "This is the most robust project our company has ever taken on."
Needler declined to say exactly how much the renovations cost but said the investment was in the "millions." Lessons learned at this location, he said, will influence future investments at the company's other stores. "This is an R&D proving ground for the entire chain."
Michael Cranfill, an Indianapolis real estate broker with Los Angeles-based CBRE, is working with Needler's to expand its local presence.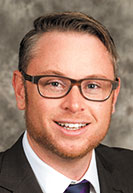 Cranfill
"They're currently active and ready to grow in the Indianapolis market," Cranfill said. "Now that they have their new format and they have the prototype for the future, I think they're going to hit a really great sweet spot."
Cranfill described the Needler's niche as midway between a Kroger and a Whole Foods. Needler's carries everyday groceries while also offering specialty products.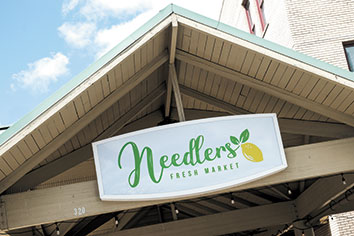 The chain prefers to take over existing buildings in established neighborhoods where competitors couldn't easily set up shop, Cranfill said.
Needler's is targeting Indianapolis, Carmel and other parts of central Indiana as possible expansion markets, he said, and the chain has already attracted some interest. "We have developers currently actively seeking the Needler's brand."
Fresh Encounter is privately held, and Needler declined to share financial information. But he said the Indianapolis store renovations, which took place over the past year, have already boosted the store's performance and he expects further improvements.
"It's going to be consistent, gradual growth," Needler said. "People need to see the difference between what we offer and what used to be here, and that takes time."
Needler said he'd like to get through at least two fiscal quarters before opening additional stores—enough time for the company to prove to itself that it's found the right formula for success.
But the company might act more quickly if the right opportunity comes up.
"I'm an entrepreneur," Needler said. "I struggle to give you a specific timeline."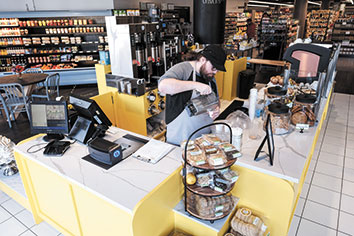 Kane Lynch prepares coffee smoothie samples in Lemon's Bakery Cafe, which features products from locally based Rosie's Place and Hubbard & Cravens Coffee and Tea.
Needler's itself was born out of the opportunity Fresh Encounter saw in the demise of Indianapolis-based Marsh Supermarkets.
Fresh Encounter created the Needler's brand when it acquired 15 former Marsh stores in Indiana and Ohio, including the Indianapolis store.
Fresh Encounter converted one of those Ohio stores to its Chief Supermarket brand, and the others became Needler's stores. The company has since closed four of those locations: in Geist and Columbus, in Indiana; as well as two in Ohio. Those locations closed, Needler said, because the condition of the store or the dynamics of the neighborhood caused them to perform below expectations.
Fresh Encounter also hired about a dozen former corporate Marsh employees. Some of those people have since moved to Ohio, Needler said, but about eight still work in Indianapolis, creating a satellite office for Fresh Encounter's corporate operations.
Needler's expansion plans come at an especially competitive time in the grocery industry.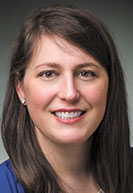 Strange
"More and more businesses are getting into the food dollar," said Laura Strange, senior vice president of communications and external affairs at the National Grocers Association.
The Arlington, Virginia-based group represents privately owned grocery retailers.
Over the past several years, Strange said, a growing number of specialty health and organic retailers, dollar stores and meal-delivery companies have started to compete with traditional groceries and big-box chains like Walmart.
"You definitely have competition coming at all angles, and some even new angles," she said.
Lack of scale can pose a challenge for independent grocers seeking to compete on price and selection, Strange said, but being small can also be an advantage.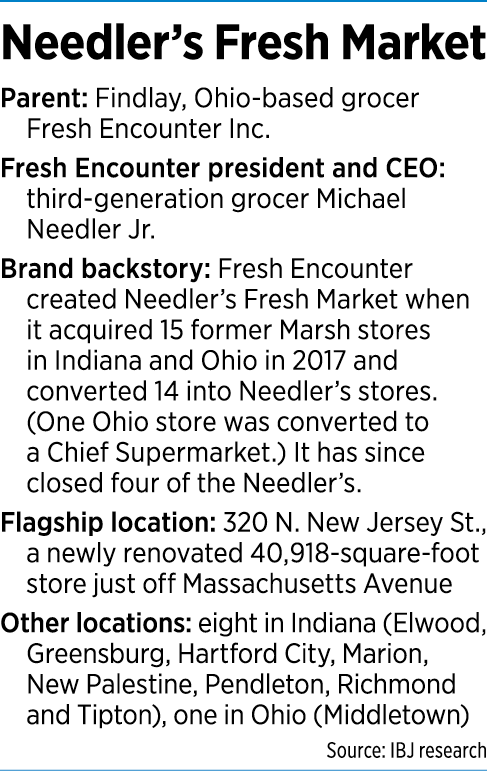 "Because they don't have this bureaucratic corporate structure that they have to report up to … they are able to respond to the needs of their consumers very quickly," she said. "They figure out who their niche market is, and they give those customers a reason to shop at that store."
One way Needler's is doing that is by placing an emphasis on local and regional products. The meat department at the Indianapolis store, for instance, features products by Orland-based Miller Amish Country Poultry and Jasper-based beef and pork producer Fischer Farms.
Its in-house coffee shop, Lemon's Bakery Cafe, features coffee from Indianapolis-based Hubbard & Cravens Coffee and Tea, as well as baked goods from Rosie's Place, which has locations in Noblesville, Zionsville and Carmel.
Each Needler's store has a slightly different selection of products, depending on its customer base.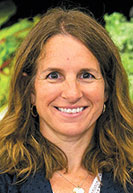 Anderson
"We're nimble. We can serve each community the way they need to be served," said Julie Anderson, who is director of marketing at Fresh Encounter and is Michael Needler's sister.
The company waited a year before starting renovations at the Indianapolis store. That gave it time to gather market data to help shape its improvement strategy.
Needler's learned, for instance, that the store serves a neighborhood that includes young professionals with ample disposable income who are looking for convenient options. But its customer base also includes budget-conscious shoppers. As a result, the store offers a wider range of options than it might in a more economically homogeneous location.
A few examples: The deli includes traditional potato salad and slaw, but also grilled asparagus and teriyaki chicken. A grab-and-go area offers a packaged prime rib dinner with green beans for $11.99 but also a $5.99 macaroni-and-cheese bowl.
This willingness to respond to customer needs is a factor in Needler's success, Strange said. "They certainly have a really good understanding of how each community is a little bit different and unique."•
Please enable JavaScript to view this content.