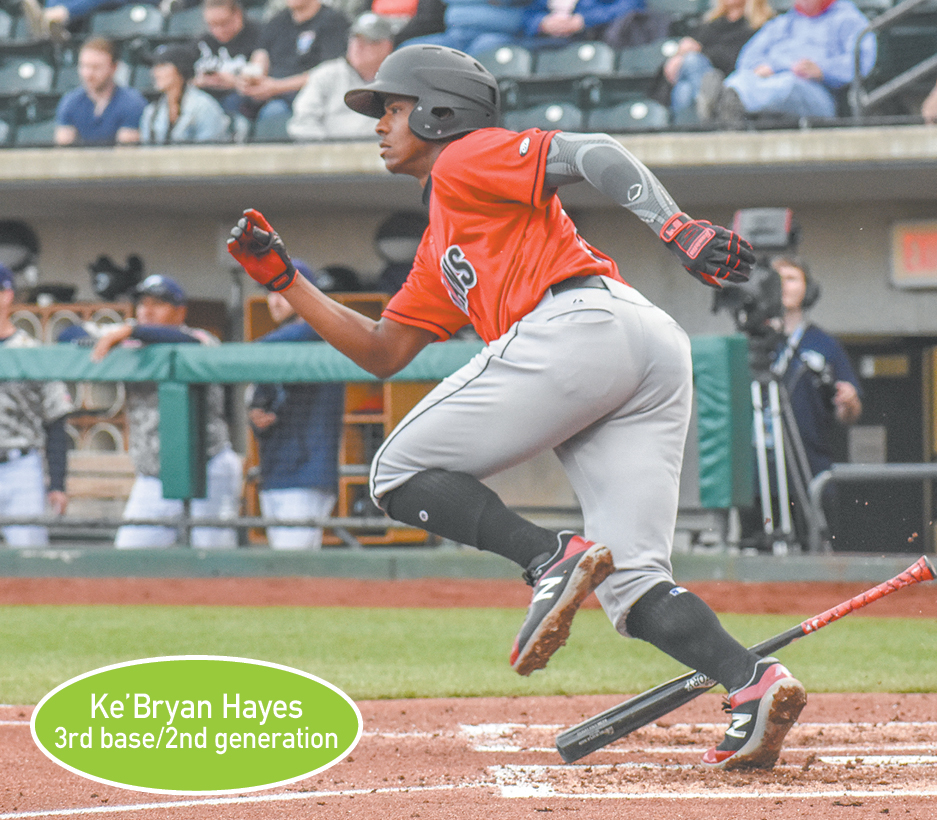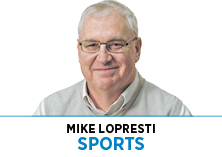 Now that baseball is back at Victory Field, here's the Indians 2019 roster and … gee, talk about your diverse clubhouse.
They have a pitcher whose first name is Rookie, an economics whiz from the University of Virginia in the bullpen, and a first baseman who became interested in his college when he heard about the coach being a kidney donor. Oh, and the pitching coach is a minister.
Say hello, then, to the Indianapolis Eclectic Indians.
Rookie Davis … yeah, his real name is William, but he's been Rookie almost since the day he was born, and once he became a baseball player like his father dreamed about, who was going to change it? He struck out 422 batters in high school in North Carolina, and the people were so impressed they retired his No. 24 jersey. He has one major league victory, for Cincinnati, but what's truly memorable is that, on the first pitch he saw in his first big-league at-bat, he doubled. Not many pitchers can say that.
Michael Feliz … came out of the bullpen for the Houston Astros one April day in Yankee Stadium in 2016 and threw 107 pitches. Most for an Astros reliever in 29 years. They sent him down to Fresno the next day. Thanks, kid.
Jesus Liranzo … has had his fastball up to 102 miles an hour. But since control can be a problem—he walked 31 in 45 Indy innings last season—would you want to be the one standing in the box?
Tyler Lyons … has appeared in 147 games for the St. Louis Cardinals and was the first major league pitcher in history to go at least seven innings in his first two career starts with one run or less, four hits or less and one walk or less. What computer they used to dig up those stats, who knows? He must throw a mean pass, too, since he was a high school all-state quarterback in Texas.

Brandon Waddell … graduated in three years with an economics degree from Virginia. He could do that because he started college the first two periods each day of his senior year in high school. The Indian most likely to be a Mensa candidate.
Will Craig … was ACC player of the year at Wake Forest. Why'd he ever think about going to Wake Forest? One reason came the day he heard Coach Tom Walter had donated a kidney to one of the players in need. Now there's a guy you want to play first base for.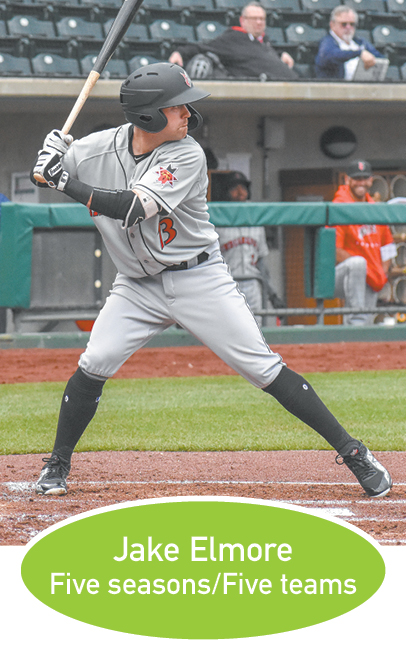 Jake Elmore … is the elder of the bunch, playing infield at the age of 31. In 2013, for Houston, he became the 14th player in major league history to catch and pitch in the same game, and in his one inning on the mound, he retired the Texas Rangers in order on 11 pitches. The phrase well-traveled comes to mind. He's played in parts of five different major league seasons, for five different teams.
Patrick Kivlehan … spent most of his time at Rutgers making tackles as a safety for the football team. After a few years away from baseball, he decided to give it a whack again, and became the first Big East player in history to win the triple crown. For him, must have been like riding a bike.
Ke'Bryan Hayes … is a 22-year-old hot Pirates third base prospect, whose family knows about big league baseball. Father Charlie, also playing third, caught the last out for the Yankees to finish off Atlanta in the 1996 World Series.
Cole Tucker … is one of the Pirates' top prospects on the infield, as most of his 22,000 Twitter and Instagram followers probably know.
Montana DuRapau and Geoff Hartlieb … are both in the bullpen, not to mention a duet on beating the odds to get this close to the majors. Hartlieb was drafted in the 29th round, DuRapau in the 32nd. That's pretty much starting at the back of the line.
Alex McRae … had this rather strenuous major league debut for Pittsburgh last August, pitching against the Chicago Cubs. The first five batters he faced were 2016 World Series MVP Ben Zobrist, Jason Heyward (who made the famous rain-delay speech for the Cubs in Game 7 of that Series), 2018 National League MVP runner-up Javier Baez, veteran Ian Happ and former IU slugger Kyle Schwarber. Welcome to the big leagues. He went groundout, groundout, double, strikeout, strikeout.
Trayvon Robinson … before this season, had not gone to the plate for an affiliated baseball team since Sept. 7, 2015. He's been in independent baseball since then. But at last check, he was hitting over .400 for the Indians.
Mitch Keller … is a top Pirates pitching prospect who is Indiana Pacers Doug McDermott's cousin's cousin. Not sure exactly what relation that is, but at least it gets him good tickets to the Pacers.
Did we leave anyone out? Right, the pitching coach.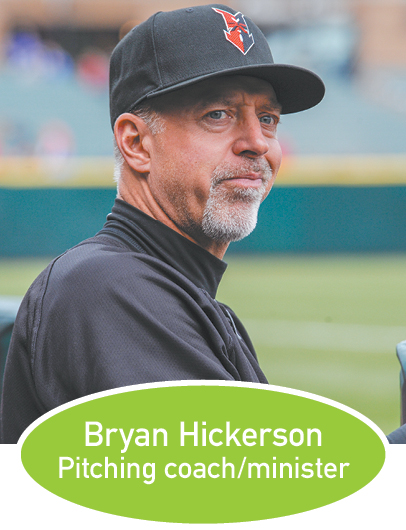 Bryan Hickerson … was 21-21 as a major league pitcher, did some coaching in the Giants system in 1998, and started working in the Pirates organization in 2016. About the gap in between—he went around the world offering ministerial help, including for the U.S. military. Did that for 14 years out of his home in Warsaw, Indiana.
"We flew in Blackhawks right to the front line in Afghanistan to visit troops in remote forward operating bases. I'll never forget that," he said the other day. "The same thing in Iraq and Kosovo. That's a pretty special pressure in what they do; it really makes baseball seem like a game. It is just a game.
"We went outside the wires so to speak, in a convoy to bring hot food to soldiers who hadn't had it in two weeks. I don't know if I'd say fear, because I trusted who I was with. But when you're told, 'Mr. Hickerson, the only time you're going to get out of this vehicle is if it's on fire,' that's your briefing for the trip … that was riding through IED country on that. But I told commanders, 'I will go wherever you'll take us.' And they took us. Guys were out there saying, 'What are you doing out here? Nobody comes out there.'"
When he counsels any struggling Indians pitchers this summer, he can always tell them the journey to the majors might seem hard, but it's not so imposing after you've made a trip along roadside bombs.•
__________
Lopresti is a lifelong resident of Richmond and a graduate of Ball State University. He was a columnist for USA Today and Gannett newspapers for 31 years; he covered 34 Final Fours, 30 Super Bowls, 32 World Series and 16 Olympics. His column appears weekly. He can be reached at mjl5853@aol.com.
Please enable JavaScript to view this content.