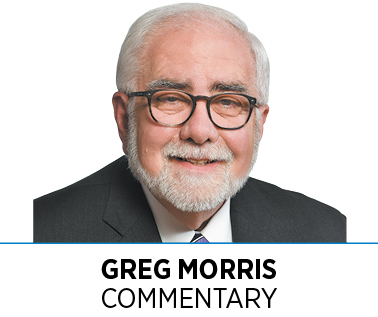 I'm always eager to share information about not-for-profits that have a track record of success helping disadvantaged people in our community achieve greater success in life. Starfish Initiative fits that description. I recently met with Starfish President and CEO Gisele Garraway to learn more about what they do and how they do it.
Starfish Initiative is dedicated to making a difference in the lives of high school students who do well in school but are economically disadvantaged and have few or no college-educated role models to show them how to succeed beyond high school. Starfish inspires, encourages and prepares these promising students for college and career success by pairing them with college-educated mentors.
In 2018, Starfish provided 425 talented-but-vulnerable Marion County high school students programming in college readiness, career exploration and character development—the time tested three C's that can offer a pathway out of poverty.
Of the 425 teens served in 2018—100% were from low-income households, 45% were from single-parent/guardian-headed households, 86% were first-generation college candidates, 84% were ethnic minorities, and some were victims of violence or abuse.
These students, known as scholars in Starfish lingo, showed great academic success in 2018. Their high school graduation rate was 100%, their median GPA was 3.4, and 98% enrolled in college—with IU, Ball State, Marian and IUPUI being the top destinations. The group earned a total of $7 million in scholarships.
All scholars have a mentor, and in 2018, 425 Starfish-trained volunteers contributed more than 26,000 hours of one-on-one mentoring. The top employer sources for mentors were Indiana University Health, Eli Lilly and Co. and Cummins Inc.
Who can be a Starfish scholar? To apply, students must be in eighth grade, have a family household income that qualifies them for the 21st Century Scholarship program, and be accepted into that program before the end of their eighth-grade year. They must have at least a 2.5 cumulative middle school GPA.
How can you help Starfish scale up and double its impact by 2022? Of course, donating money is always needed and appreciated. You can learn more and donate online at www.starfishinitiative.org.
And you can volunteer to be a mentor. Garraway talks passionately about mentoring.
"For over two decades, I've worked with senior business leaders as a strategist and general manager at high-performing organizations … to create value.
"In this competitive age of temporary advantages, there's one consistent principle which I've discerned across all sectors: No matter how elegant the strategy, the foundation of achieving first-rate results is human capital. In particular, leadership. … My impression is that the finest leaders focus on imprinting their success principles onto others in a way that creates other leaders, not followers. The best leaders are, in fact, mentors.
"Starfish Initiative allows adult volunteer mentors to practice the skills of being a great leader—listening, feedback, coaching and guiding others toward a common goal, and cultural competence.
"I challenge Indiana employers to invest aggressively in mentoring as a strategic imperative toward unlocking latent potential in our corporations and community. Partner with us to create more great mentors."
Please investigate Starfish Initiative further and consider getting involved with its mission. IBJ Media is among the companies whose employees have participated. I believe you'll find it to be a rewarding experience as you help disadvantaged teens prepare for college and career success.•
__________
Morris is publisher of IBJ. His column appears every other week. To comment, send email to gmorris@ibj.com.
Please enable JavaScript to view this content.