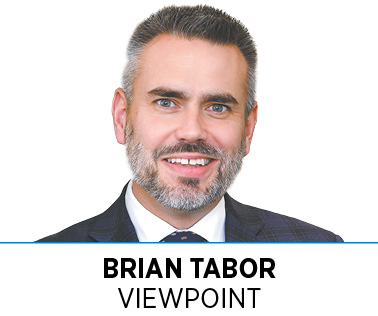 Reducing the cost of health care is a priority not just in Indiana but across our country. Hospitals are some of the largest employers in their communities, which is why we understand the urgency around reducing health care expenditures.
Reining in costs is complex and will take the collective effort of all of us—insurance companies, drug companies, hospitals and employers. As president of the association representing Indiana's hospitals, I can assure you our members are fully committed to bending the cost curve and delivering the highest-quality care to patients.
We are seeing the results. Publicly available data from Optum 360 shows that, from 2013 to 2017, Indiana's costs per patient discharge, which measures inpatient hospital services, decreased 4% while prices increased in surrounding states. Data from 2017 that reflects all outpatient services (adjusted based on area wages) shows Indiana within 5% of the national average.
The inpatient data also reflects the health of the patient population, which is significant because Hoosiers' poor health status affects us all when it comes to cost. We are near the top of the list when it comes to the percentage of smokers, cancer deaths and the obesity rate. We've ranked at the bottom for decades on what we spend on public health.
Poor health exacts a human toll and a financial one. About 15% of the population drives about 75% of health care spending. An employee who smokes costs his or her employer $6,000 more per year than an employee who has never smoked. Tobacco users spend significantly more on inpatient, outpatient and pharmacy costs and are 320% more likely to visit the emergency room, the most expensive place to seek care.
Apart from improving Hoosier health, hospitals are actively pursuing new ways to provide health care with the dual goals of reducing costs and improving outcomes. We are doing so in an environment in which government programs such as Medicare do not cover the cost of care and drug spending accounts for an increasingly larger portion of hospitals' expenses.
Many of our members are partnering directly with local employers on new, less-expensive coverage options. Hospitals and health systems are providing on-site clinics at the employer's location, making it easy for workers to access preventive care and better manage chronic conditions, which reduces total use and spending. We are seeing tremendous results and patient satisfaction from these partnerships with businesses, schools and local governments.
Ultimately, the entire health care system must move away from the disease-based paradigm that pays for each medical procedure and instead accelerate models that reward providers for improving outcomes and reducing costs. By aligning financial incentives around early interventions, we can prevent the need for more expensive care down the road. From regional health systems to rural hospitals, our members are preparing for this shift, but we cannot do it alone. Success will require deeper collaboration with insurers and other stakeholders.
Access to affordable health care is an essential component of well-being. Indiana's hospitals are the cornerstones of their community, caring for thousands of patients every day, providing hope and healing. It will take all of us working together to build a health care system that is cost-effective and delivers superior outcomes.•
__________
Tabor is president of the Indiana Hospital Association.
Please enable JavaScript to view this content.