Did the Legislature do enough to impact teacher pay?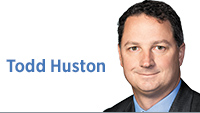 Indiana has long been a state that prides itself on local control of our public school corporations.
From budget priorities to curriculum matters, decisions that make the most difference to students, parents and teachers are made by the people who know their communities best. As a former school board member, I appreciate this system, which has served us well through the years.
However, during the 2019 Indiana General Assembly session, there was a movement to make teacher pay the state's responsibility, rather than that of local school districts. While the state is a partner in the funding of schools, decisions on teacher pay are made based upon communities' needs. Fortunately, we delivered strong financial support for schools while leaving it to local discretion how those resources are spent.
Our budget responsibly found the resources to prioritize K-12 education. On April 24, House and Senate Republicans, alongside Gov. Eric Holcomb, unveiled our final biennial state budget. Standing with us were six statewide groups representing urban, suburban and rural public schools. They declared the session a "victory" for schools with a state budget maintaining and increasing funds across at least 10 specific K-12 appropriations and programs.
We supplied a 2.5% increase in state tuition support both fiscal years. Between July 2019 and June 2021, the state will distribute an estimated $14.8 billion to local schools, representing an increase of $539 million.
Various programs related to K-12 received $74 million in new monies: teacher-appreciation grants, the non-English-speaking program, the secured-school safety-grant program and new teacher residency and career pathway pilot programs.
Using general fund reserves, we transferred $150 million to the post-1996 Teachers' Retirement Fund to exceed the 100%-funded threshold.
According to the Legislative Services Agency, school corporations will save approximately $141 million over the biennium as pension contribution rates decrease 2%. Together, increased tuition support and the TRF buy-down will result in an additional $205 million and $305 million in fiscal 2020 and 2021, respectively, for public school corporations.
This budget builds upon significant funding commitments House Republicans assumed after the GOP gained control of the House after the 2008 recession. The average per-student funding for school corporations increased from $6,104 to $6,741 between 2012 and 2019. Through fiscal 2021, it should reach $7,066 per student, up 16% since 2012.
With the budget now law, some have asked what pay raises Hoosier educators can expect. Encouragingly, the Indiana Education Employment Relations Board found during the 2017-2018 school year, 91% of teachers received an average $1,453 base salary increase, and more than one-third also earned stipends averaging $1,147.
With our substantial tuition support increase, the ongoing savings from the TRF buy-down, and expanded school-referendum options, the far more important question will be, how will local school leadership on both sides of the collective bargaining table use these resources to deliver salary increases?
These have always been, and should remain, local decisions. State lawmakers are partners in this wider endeavor and, in 2019, I can proudly say we did our part.•
__________
Huston is a Fishers Republican who represents District 37 in the Indiana House of Representatives. He is co-chairman of the Ways and Means Committee. Send comments to ibjedit@ibj.com.
Click here for more Forefront columns.
Please enable JavaScript to view this content.