Did the Legislature do enough to impact teacher pay?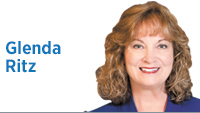 Since Indiana's 2011 state budget, teacher pay has not been a priority. In fact, in 2012, public schools received a $290 million cut to their funding base that has never been replaced.
But in addition to the cut that year, the state decided to stagnate teacher pay all across Indiana with strict language in law about pay structures for teachers, coupled with a new law that required teachers to be evaluated according to student test scores. Add that to a school-funding formula that requires every dollar to follow the child and a storm of immense magnitude was created that has fueled Indiana's teacher-shortage and teacher-retention problems.
Before 2011, teachers entering the profession knew upfront the pay structure and bargained incremental increases afforded to them each year for good performance. They knew how to better themselves and work their way up the ladder (and still remain in the classroom).
This year, teachers let it be known at the Statehouse that their pay needed to be improved to recruit and retain quality teachers. More money was allocated to K-12 schools than was previously proposed (2.5% more). But nothing changed in law to give flexibility to local school districts to address the pay structure concerns. Nothing happened with evaluation language to lessen the emphasis of student test scores tied to teacher compensation. Nothing happened to better the funding formula so districts could keep programming. And despite the lack of language to address the real issues of teacher pay, the Legislature expects the local districts to pay teachers more.
Some 60 of the 289 public school districts will actually get less money in the 2019 budget funding formula due to stable or declining student enrollments. These districts will be hard-pressed to maintain their current programming for students. How are they going to raise teacher pay? Once again, many of the rural districts are hurt the most by this lack of action on the part of our Legislature.
The Legislature created this terrible situation for our teachers, which, in turn, affects our education system. I invite each legislator to review the 2016 recommendations of the Blue Ribbon Commission on the Recruitment and Retention of Excellent Educators that I co-chaired. Recommendations were proposed to address eight areas: compensation, evaluation and assessment, career pathways and leadership, professional development, diverse workforce, pre-service clinical experiences, mentoring, and positive press.
In Indiana, our profession now has the earning power of many jobs that do not require a post-secondary education. Why would today's college-bound students choose to be a teacher?
Fixing it can happen, but money alone will not address the whole problem, and now state government is responsible to remedy the problems of recruitment and retention. The issue of teacher pay will have to be at an even higher profile to get legislators' attention in the next round of budgeting.•
__________
Ritz, a Democrat, is a former state superintendent of public instruction. Send comments to ibjedit@ibj.com.
Click here for more Forefront columns.
Please enable JavaScript to view this content.