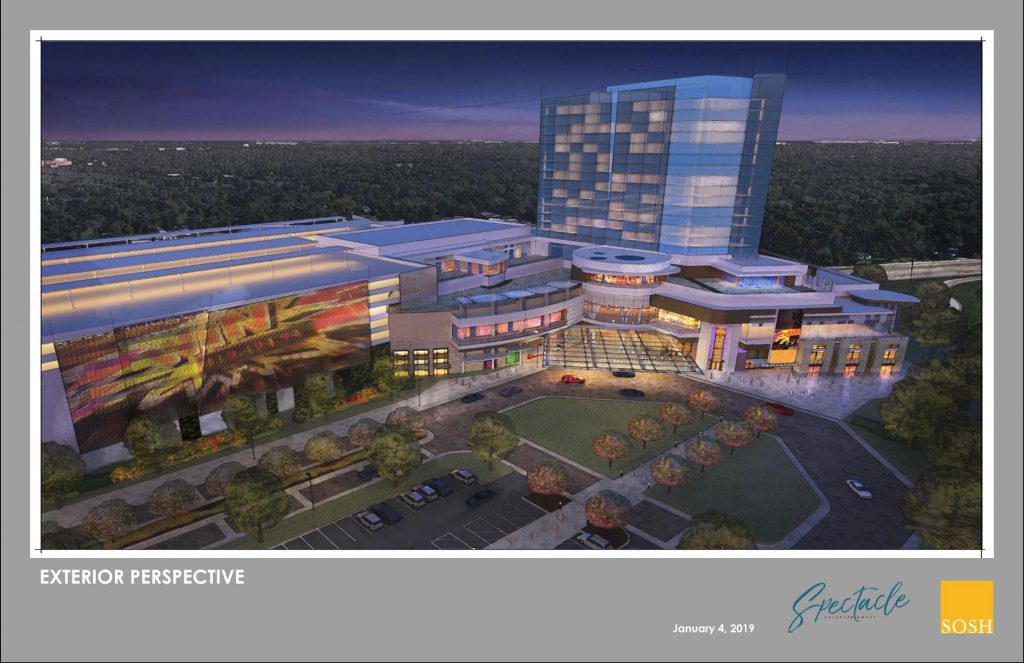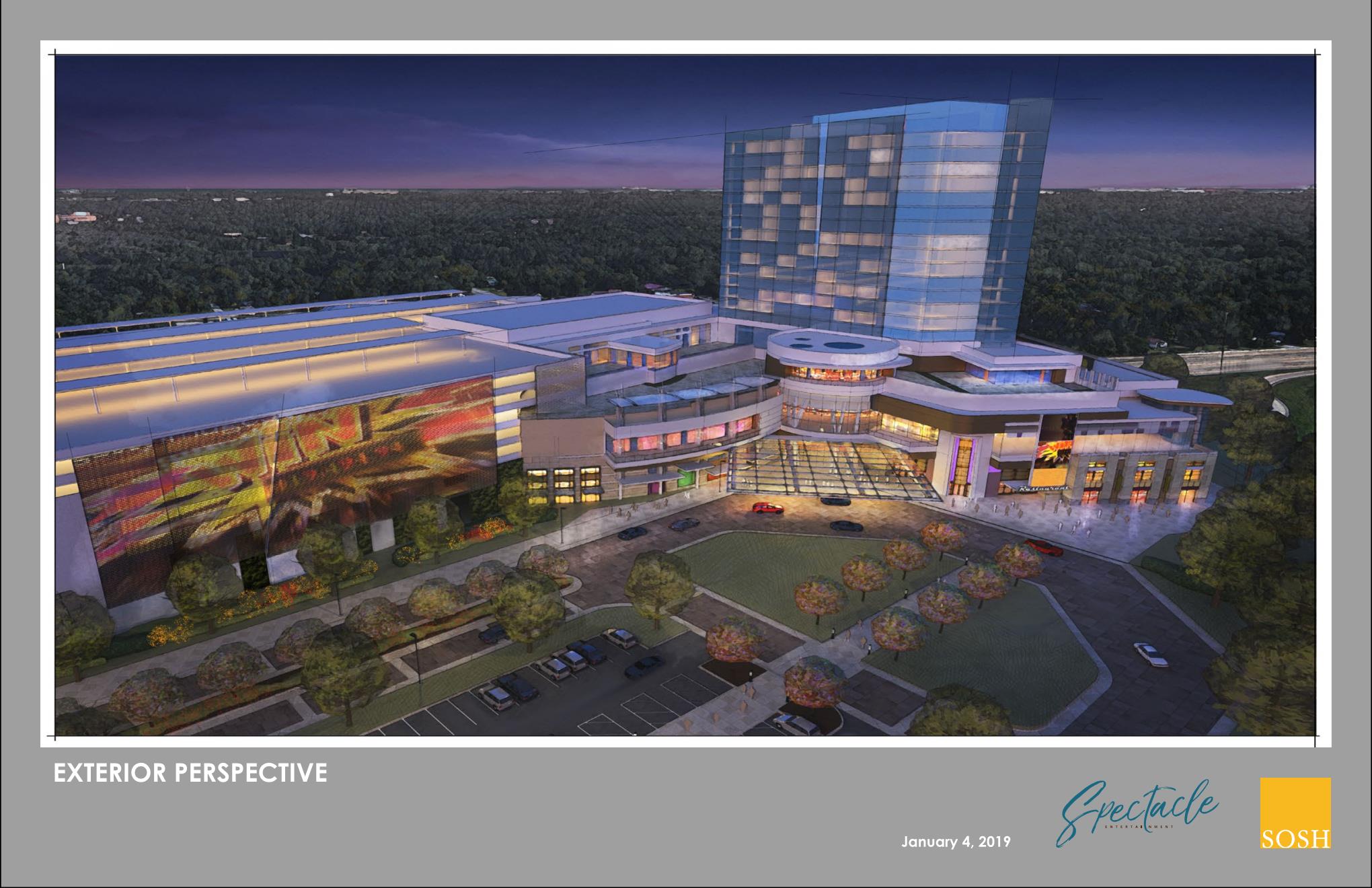 Gov. Eric Holcomb signed gambling legislation into law on Wednesday—the last day the bill was eligible for action—bringing significant changes to Indiana's casino industry this year.
The law allows Hoosiers to place wagers on professional and college sports as soon as Sept. 1, accelerates the date when horse-track casinos can introduce live-dealer table games from 2021 to Jan. 1, 2020, and allows for new casinos in Gary and Terre Haute.
The changes are widely considered to be among the most significant since the state authorized riverboat casinos in 1993.
In a statement, Holcomb said he the gambling industry once had little competition "but now from surrounding states and new technology."
"By modernizing our laws, this legislation will spur positive economic growth for our state and for an industry that employs over 11,000 Hoosiers," Holcomb said. "Additionally, it will bring in new revenue and create hundreds of new jobs—both permanent and in construction."
Holcomb's decision comes on the heels of multiple conflict of interest issues surrounding the gambling bill. In March, The Indianapolis Star reported that Spectacle Entertainment CEO and Chairman Rod Ratcliff, whose company lobbied for and benefits from the legislation, treated Holcomb to two private flights last year.
Ratcliff flew Holcomb to events hosted by the Republican Governors Association in Colorado and Arizona in July and November, respectively. The RGA gave $7.6 million to Holcomb's 2016 gubernatorial campaign. 

Spectacle announced plans to acquire the two casinos in Gary—Majestic Star I and Majestic Star II—one day after the November flight. As part of the same announcement, Spectacle officials expressed a desire to close the riverboats, which are located on Lake Michigan's Buffington Harbor, and open a new casino at a more high-profile interstate location. That move required approval from state lawmakers and Holcomb.
The Indiana Democratic Party sent a letter to the Indiana Election Commission on Thursday asking the four-member body to investigate the flights, because Holcomb's campaign did not claim them as in-kind donations. 
Two lawmakers were also caught up in conflict of interest situations—House Speaker Brian Bosma recused himself from votes on the gambling bill because his law firm works for the Vigo County Capital Improvement Board, which was among the entities supporting the bill to allow a casino in Terre Haute.
The contract between Bosma's law firm and the Vigo County board was arranged by Terre Haute businessman Greg Gibson, who is a top investor in Spectacle.
And Rep. Jerry Torr, R-Carmel, worked with Spectacle on its title insurance and closing services when the company bought the Gary casinos. Torr voted in favor of the gambling legislation. 
The law allows Spectacle to move forward as desired with a new $300 million casino along the Interstate 80/94 corridor in Gary, but the company will have to surrender its second license to the state and pay a $20 million fee to the state to relocate one license. Spectacle would have to pay another $20 million if it chooses to sell the new casino within five years.
Sen. Eddie Melton, D-Gary, praised Holcomb's decision to sign what he called a "monumental bill" into law.
"The impact it will have on Gary, Northwest Indiana as well as the entire state is widespread, and I look forward to the historic changes that will take place," Melton said. "This is something our community has been working on for over a decade, and with this signature, hundreds of Hoosiers will find employment."
The legislation requires a minimum investment of $150 million for the new Gary casino, which would be allowed to have 2,764 gaming positions—many more than the 1,684 positions now at the two Gary casinos combined. 
If all of the gaming positions were utilized—and most casinos do not use all of the gaming positions allowed by the state—it would be the largest casino in Indiana, a fact that has drawn concern from other casino operators.
As long as Spectacle moves ahead as expected, the license surrendered to the state will be used to open a casino in Terre Haute. Potential casino operators would submit proposals to the Indiana Gaming Commission, and the selected operator would have to pay a $5 million fee for the license. Spectacle, which has expressed interest in operating a Terre Haute casino, would be eligible to submit a proposal.
The law requires a minimum investment of $100 million in the Terre Haute casino, and the number of gaming positions is capped at 1,500.
In addition, before a Terre Haute casino is allowed to move forward, voters in Vigo County will have to approve a referendum supporting it.
If the Gary casinos are consolidated and a Terre Haute casino opens, the state would have 12 casinos and two horse-track casinos in total.
The law provides subsidies for East Chicago, Hammond, Michigan City, Evansville and French Lick—communities some lawmakers argued would be impacted by new casinos in Terre Haute and Gary. 
As for sports wagering, the law legalizes the activity for adults ages 21 and older as of Sept. 1 and implements a 9.5% tax rate on those wagers. The tax rate is higher than some states, such as Nevada and New Jersey, where the rates are 6.75% and 8.5%, respectively. But it's lower than others like Mississippi or West Virginia, where the rates are 12% and 10%.
Hoosiers will be able to place bets by using their smartphones or at a casino or off-track betting facility, such as Winner's Circle in downtown Indianapolis, after registering online or at a casino or OTB.
Betting on esports or high school and other amateur youth sports is prohibited.
The law also increases the cap on the number of casinos and racinos one operator is allowed to control from two to six.
Holcomb said he will "direct the Indiana Gaming Commission to monitor for potential effects of this bill so that we can make necessary changes in future legislative sessions."
The legislation passed the Indiana House 59-36 and the Senate 37-12, with mixed support from Democrats and Republicans.
Please enable JavaScript to view this content.