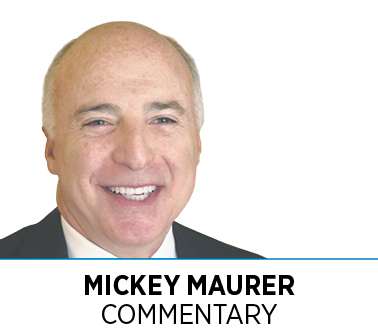 Last month, Indiana Gov. Eric Holcomb signed a law criminalizing the standard method of second trimester abortion, dilation and evacuation, despite the fact it is a safe medical procedure and Indiana already boasts one of the most restrictive abortion laws in the nation. The ACLU of Indiana immediately filed a lawsuit challenging its constitutionality.
This legislation, the latest iteration of the con game perpetrated by right-wing anti-choice activists who will stop at nothing to overturn Roe v. Wade, is an inexcusable waste of time and taxpayer money. Lawmakers employ this expensive strategy perhaps in the hope that newly seated Supreme Court Justice Brett Kavanaugh will tip the scales in their favor, despite his testimony that he would let that ruling stand. We should sweep the zealots out of office, but we cannot because many of these wild-eyed fanatics operate from "safe seats" in gerrymandered districts. That's another issue.
Roe v. Wade has been hailed as a landmark decision. As with other landmark decisions, refinements have been made over the years. But what is occurring in Indiana can't be described as refined.
In the years before he left for Washington, this ridiculous strategy was wholeheartedly supported by Gov. Mike Pence. For a brief moment, many thought that his successor would lend some sanity to this parade of obviously unconstitutional and expensive acts. His signature on this recent affront to women's rights, as well as the equally pernicious law he signed last year, delivered a crushing disappointment to all who expected a voice of reason in the governor's mansion.
Maybe our governor doesn't read these bills. Our prosecutors do. Last year, the prosecutors of Marion, Monroe and Lake counties declared they would not contest the latest lawsuit filed in opposition to Indiana's abortion requirement, saying that the new law would not survive a court challenge. Marion County Prosecutor Terry Curry said he is tired of being drawn into legislators' futile act each year of passing abortion-related bills that inevitably result in lawsuits at taxpayer expense.
Don't get confused. I am not taking a stand on pro-choice vs. pro-life. Choose your position without advice from me on this issue. I am pro-sanity and pro-fiscal responsibility. As a Hoosier businessman, I lament the imbecilic waste of our taxpayer money. According to the Times Media Co., in the half dozen years between 2011 and 2017, Indiana spent millions of our taxpayer dollars to defend this idiocy.
Indiana has lost every case, mainly on the basis that these laws impose an undue burden on women seeking to obtain an abortion and are therefore unconstitutional. In the course of losing, the state has had to pay attorney fees to the ACLU. That's right. You and I are paying for both sides in this fiasco.
You would think our attorney general has other things to worry about. He does. Would it surprise you to know he is accused of also spending our taxpayer money to defend personal allegations of groping various women at a local bar?
The irony of this episode is that Hoosiers, according to a Howey Politics poll commissioned by WTHR, opposed the 2016 version of the abortion bill 56% to 37%. In addition, polls over the years have consistently shown that most Hoosiers believe abortion should be legal. We are footing the bill to defend a law we don't even want.•
__________
Maurer is a shareholder in IBJ Corp., which owns Indianapolis Business Journal. To comment on this column, send email to mmaurer@ibj.com.
Please enable JavaScript to view this content.