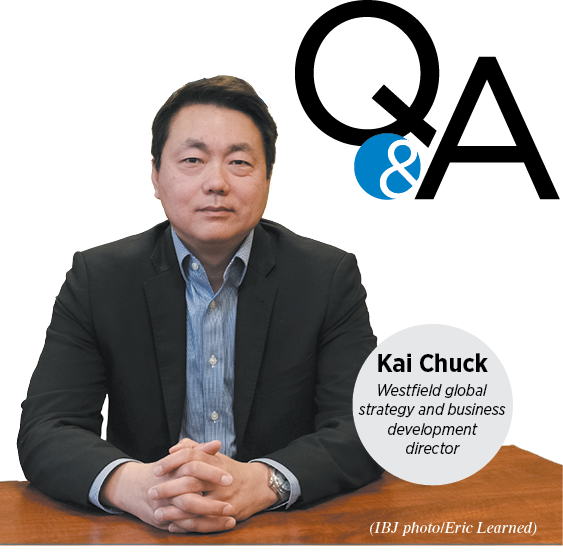 Kai Chuck, the new director of global strategy and business development for the city of Westfield, is tasked with helping the city implement its economic development goals with a focus on advanced manufacturing, sports business and agricultural innovation.
He has more than a decade of experience working in international economic development.
Tell us about your background.
I used to work at the Indiana Economic Development Corp. … I was director of the Asia development and automotive sector focusing in on mainly Asia foreign direct investment. I also oversaw the state of Indiana's Japan office and we had opened a China office shortly before I left. … With the state, we did travel to Japan on a biannual basis, and with the secretary of commerce, we did travel to Asia, Korea, China and Taiwan.
What does your job entail?
Here, at the city of Westfield, my goals and objectives are to foster the relationship with Japanese corporate business development and also foster a relationship with the new Bastian industries parent company, Toyota Industries. Also, it is to help raise Westfield's profile within Japan and further on globally beyond Japan. … Personally, I would like for the mayor to be familiarized with the Japanese business etiquette and culture but also expose that to the city of Westfield and also expose the city of Westfield to Toyota Industries. They're new to Westfield; it's a new relationship for them, for myself, for the mayor and for everyone else.
Why do you believe Westfield is primed to see more manufacturing?
I think Westfield is an excellent location for future growth. Based off my experience in economic development, in the city of Westfield and this area, the biggest need and want is labor—the ability to attract, to keep it and to grow it. And I think Westfield has that ability on all three of those levels to attract those companies.
You've mentioned the new Bastian Solutions facility. What do you think that facility and relationship will do for the city?
It's a tremendous opportunity for the city to showcase itself not only for the present but for the future. Like I mentioned, it's a brand new beginning for Westfield to partner with Bastian Solutions to help grow the city, the industry and Bastian itself. Anything is possible. Westfield is open for business.
What's one random fact people should know about you?
I'm a big Formula One fan. People who know me know that. So if they see me in Westfield, they know we can sit down and talk Formula One. I do go-karts, but I've not driven an actual race car yet. I did attend the Formula One races when they were here. I do attend Indy 500 races. I did go to the MotoGP race when it was here. Maybe in the near future, we could get a go-kart track here in Westfield.
Part of your job description addresses sports business. Are you a big sports fan?
Yes. Probably out of the big three, I enjoy football the most. … Grand Park [Sports Campus] is tremendous. That's something we want to develop in the future is to help support the business of sports. That includes global business of sports. That's one of my tasks … to develop business of sports around Grand Park.•
Please enable JavaScript to view this content.