The governor has traveled more on trade missions than his predecessors. Is it too much?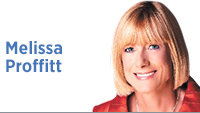 Gov. Eric Holcomb's strategy of targeted international engagement is not only responsible economic development policy, it is paying dividends across numerous industries and for all Hoosiers. Foreign direct investment committed to Indiana is up more than 300% since 2016, translating into new careers and opportunities for thousands of Hoosiers. And this is no accident. Gov. Holcomb's Next Level agenda seeks to diversify and expand Indiana's 21st century economy, and his international strategy is working. Today Indiana is home to 950 foreign-owned businesses that are responsible for over 190,000 jobs across Indiana. We're seeing those job numbers increase.
As a business and community leader who's traveled abroad representing Indiana on numerous trade missions with three governors, two lieutenant governors and several mayors, I've seen firsthand how our state benefits from its competitive business climate. Indiana is internationally-recognized as one of the top states in the United States to do business. It's important that the state continues to take deliberate steps to attract more businesses because Indiana is no longer competing just with our neighboring states for investment—we're competing with countries around the globe. It only makes sense that our governor would build relationships with our country's diplomatic corps, leaders of foreign governments and business owners all over the world.
Most recently, I was a member of the delegation that supported the governor's development trip to Israel, and I nominated him for the 2018 International Citizen of the Year award—the same year he secured 3,000 job commitments by landing India-based Infosys and its U.S. Education Center. In giving him the award, The International Center said the governor's efforts "enrich all of our communities through the infusion of culture and diversity." Our governor has been joined by a coalition of bipartisan local and state elected officials who embrace and understand the importance of global trade for Indiana —including leaders like Speaker Brian Bosma, former Senate President Pro Tem David Long, former Minority Leader Scott Pelath, Sen. Tim Lanane, Gary Mayor Karen Freeman-Wilson and Shelbyville Mayor Tom DeBaun. In the competition for new jobs, we all wear the same uniform of Team Indiana.
Gov. Holcomb's international engagement efforts have also led to significant investments in many Indiana communities. SF Motors (China) in Mishawaka, Solinftec (Brazil) in West Lafayette, Infosys (India) in Indianapolis, Saturn Pet Care (Germany) in Terre Haute, RB (UK) in Evansville, and now Saab (Sweden) in West Lafayette are just a handful of the dozens of international companies that have announced investments in Indiana. And this isn't just a one-way street. Hoosier companies like Cummins, Elanco, Allison Transmission, Corteva Agriscience, Eli Lilly and Co. and Hillenbrand have thriving international operations and Hoosier-made goods are being sold at record numbers to our international markets.
The efforts to broaden Indiana's global reach, attract talent, open more markets to Hoosier-made goods, and bring more investment and jobs back to Indiana is imperative to our present and future success. Meeting partners face-to-face is fundamental to this strategy. It cannot be done via the phone or internet. I am proud the governor has made this a focus of his administration, and I look forward to continued partnership with him on future international efforts.•
__________
Proffitt is partner-in-charge of client relations at Ice Miller LLP and has accompanied the governor on a trade mission. Send comments to ibjedit@ibj.com.
Click here for more Forefront columns.
Please enable JavaScript to view this content.