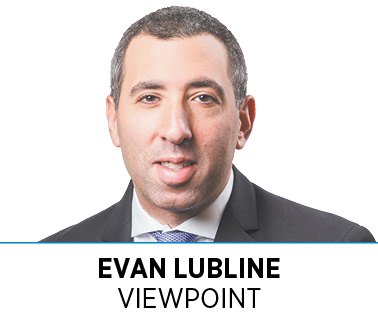 In the United States, an estimated 43 million family members—including spouses, children and siblings—are serving as home caregivers for people 50 and older. Medicare is a key support for millions of these American families, especially those providing care to the chronically ill.
Caring for a loved one with a chronic illness can be challenging. As CEO of Hooverwood, an organization that has provided a safe home and peace of mind for Indiana seniors and their families for more than a century, I've seen firsthand the hard work and dedication it takes to care for patients. But our organization is concerned that proposed changes to Medicare Part B could make caregiving more burdensome for Indiana families.
The proposed model would implement a mandatory Centers for Medicare and Medicaid Services demonstration, replacing market-based reimbursements for Part B drugs with an average price based on 14 foreign countries—known as the International Pricing Index. It would also introduce third-party vendors into the care decision-making process, creating new administrative barriers for physicians and hindering their ability to provide proper care.
Adding third parties is particularly harmful for patients with chronic illnesses, as it puts insurance company middlemen in charge of important treatment decisions that should be made by patients and their physicians. People dealing with cancer, rheumatoid arthritis and other serious chronic medical conditions often have to go through a long trial-and-error process with their physicians to find a treatment regimen that capably manages their disease. As caregivers, we know that suddenly losing access to an effective treatment, simply because a third party has a preferred drug option, could be devastating to our patients' overall health.
Furthermore, lowering reimbursements would put additional financial pressure on clinics and other providers, especially the independent physicians who are often the primary health care resource in rural Indiana towns. These new cost burdens could force providers to either stop accepting Medicare patients or even close shop completely, merging their offices with hospitals or larger clinics. As that happens, Hoosiers will find themselves faced with fewer treatment options and longer drives to reach medical services, not to mention the possibility of more expensive care as the new facilities might charge more than the patients' previous provider.
Playing games with Medicare through CMS demonstrations poses big risks for aging adults in Indiana. More than 1.1 million people in our state are Medicare beneficiaries; that's about one out of six Hoosiers. More than 600,000 of them use hospital outpatient services, some of which include drug treatments covered by Part B.
The government should be doing more to help these families deal with the rising costs of providing care for the chronically ill instead of pursuing strategies like the International Pricing Index model that could make care not only more expensive but also harder to find.
With the number of Americans over the age of 65 expected to more than double by 2060, it's crucial that we develop a strong Medicare system that remains cost-effective while also ensuring beneficiaries have access to the high-quality care they deserve.
Dangerous cuts to Medicare Part B will poorly serve the millions of Americans who depend on this key piece of our health care system as well as the women and men who care for them. The CMS demonstration should be abandoned, plain and simple.•
__________
Lubline is the CEO of Hooverwood, an Indianapolis nursing facility that offers rehabilitation and adult day services for seniors.
Please enable JavaScript to view this content.