It's race day and you're on your way to the Indianapolis 500.
Or, that is, you would be on your way if only you weren't stuck in traffic. Suddenly in the next lane an Indianapolis Metropolitan Police Department officer on a motorcycle comes zipping by, escorting someone else who is just too important to be sitting in an idling vehicle like you are.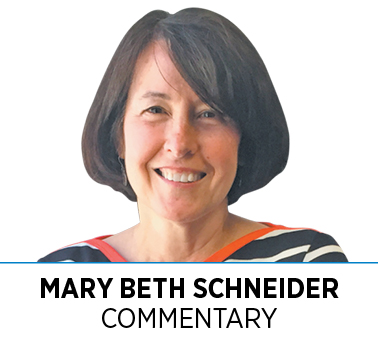 Maybe they are that important. It could be the governor. Perhaps one of the drivers or team members. Maybe it's the archbishop, who has to get there on time to deliver the blessing. Or a busload of band members who parade around the Indianapolis Motor Speedway before the race begins.
Or it might just be some richer person than you. Someone who was able to buy a package that includes a police escort to the track—a police officer who is on duty and being paid with your tax dollars.
After the 2018 Indy 500—an event I love despite the fact that I know next to nothing about auto racing in general—I began to wonder who got these coveted police escorts. I contacted IMPD last May 29 asking who could get escorts, who paid for them, the duty status of the officers conducting them and how many got them.
It took several emails and nearly two months to get an answer. On July 25, a public affairs officer for IMPD informed me in an email that escorts are set up "for many people or organizations to include but not limited to" the following groups:
Local, state and federal officials
Military
Sports celebrities and "politically associated persons important to the city"
"Longtime community partners that benefit the city/department; police foundation, IMPD motorcycle drill team, PAL (the Police Action League) etc."
Families of officers working the event
Drivers and their families
Medical personnel
Media
I was told that that year, about 50 on-duty police officers conducted escorts for about 330 groups or individuals and that the department does not accept payment for the escorts.
I responded the next day, thanking him for the information but saying I found it only partially answered my inquiry, because he had said those getting escorts were not limited to the categories listed. So, I asked for the list of exactly who got them.
I've never heard back. An email and phone call this week to prod an answer also went unacknowledged.
This may be why: Google Indy 500 and police escorts and you will find tour promoters selling VIP packages for hundreds of dollars, even thousands, that include police escorts.
Let me be clear: My complaint is not with the police officers themselves. They do a hard, often thankless job, putting their lives at risk to keep this city safe. The police I have known over the years are dedicated citizens who often go above and beyond to protect us, to make our neighborhoods better places. And they do it working long hours for inadequate pay.
But they should not be assigned—on duty, at taxpayer expense—to help a private business make a profit off of tour packages. They work for all of us, not the privileged few. And I'm not thrilled either with politicians who have no official function at the track and who likely are already whooping it up on some lobbyist's expense account in a suite getting a fast lane to the track, happy to be zipping by all the chumps who are their voters.
Indianapolis has a crime problem. In 2018, for the fourth year in a row, we set a record for homicides, with 156, and we show no signs of slowing that sad statistic this year. Yes, the race and its adjacent activities are just a few days in May. But with a tight city budget and numerous unmet city challenges—from potholes to blighted housing to drugs—this is a waste of manpower and resources.
A few years ago, the city bus service was forced to stop race day shuttles to the track due to a lawsuit. It took away a favored way for many to go the track, and likely increased the traffic jams. How is it wrong to use city buses to benefit many but OK to use city police to benefit a few?
I'd email the city to ask why. But I'm still waiting first for them to answer my other emails.
Mary Beth Schneider is an editor with TheStatehouseFile.com, a news site powered by Franklin College journalism students.
Please enable JavaScript to view this content.