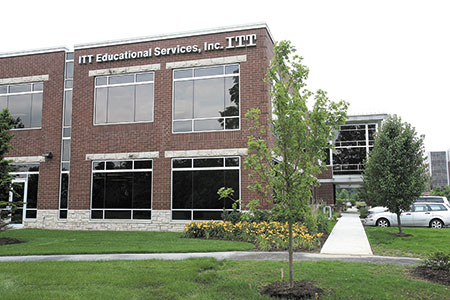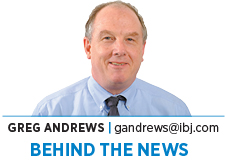 Indianapolis-based Elements Financial credit union already has absorbed massive losses as a result of its fateful 2009 decision to begin making loans to students of the for-profit ITT Technical Institute chain.
That was bad enough. But then, after the school's parent—Carmel-based ITT Educational Services Inc.—imploded in 2016 and went out of business, its bankruptcy trustee sought another pound of flesh—suing Elements Financial and six other U.S. credit unions for tens of millions of dollars.
The legal odyssey is finally coming to an end, with the credit unions agreeing to ante up $7.5 million they had been holding in a collateral account, court filings show.
The payment is modest compared to what bankruptcy Trustee Deborah Caruso originally sought in her 2017 suit—which charged that the credit unions must pay back tens of millions of dollars in "fraudulent transfers" from ITT and must pay tens of millions of dollars in additional damages for aiding and abetting fraud and breaches of fiduciary duty by ITT's top brass, CEO Kevin Modany and Chief Financial Officer Daniel Fitzpatrick.
According to the 76-page complaint, the fraudulent-transfer claims stem from Caruso's charge that payments the lenders received occurred at a time ITT already was insolvent or the payments made it so.
Elements—which was known as the Eli Lilly Federal Credit Union until its 2015 rebranding—got involved with ITT as part of CEO Lisa Schlehuber's quest to unearth growth opportunities.
It partnered with other credit unions to offer a range of other products and services through so-called credit union service organizations, or CUSOs—one of which aimed to capitalize on the fact that the financial crisis had shut down the market for traditional private education loans that filled the gap between what students received in federal student loans and grants and the actual cost of tuition.
But the credit union's quest to fill that void ended horrendously, with loan defaults and with ITT's failing to make good on guarantees to cover losses above a set threshold. For 2012, the Lilly credit union recorded a $26 million loan loss allowance—which represented 70% of the loans it issued under the program—resulting in a $14 million overall loss for that year.
Schlehuber did not respond to a request for comment, and a New York City attorney representing the credit unions declined to comment. But in a filing last year seeking to have the suit dismissed, the credit unions argued the case was entirely without merit.
"The CUSO is yet another victim of ITT and its managers," the filing said. "The CUSO—which embarked on the loan program with the best of intentions, and neither knew of, nor participated in, any wrongdoing by [ITT]—has been left with substantial losses in excess of $150 million."
Jeff Marwil, a partner at Proskauer Rose LLP in Chicago representing the bankruptcy trustee, said the trustee decided to reach a deal because of the "costs and risks of litigation, and the significant millions of dollars we are going to receive by way of this settlement."
The trustee unleashed dozens of lawsuits after ITT in September 2016 shut down its 130 campuses, eliminating 8,000 jobs and leaving its 40,000 active students with no clear path forward.
The company's financial underpinnings had been unraveling for years. The final nail in ITT's coffin was the U.S. Department of Education's August 2016 decision to stop providing financial aid to new students. The government said it tightened the screws because it had "significant concerns about ITT's administrative capacity, organizational integrity, financial viability and ability to serve students."
More than 750,000 former students of the school scored a huge victory last September, when the bankruptcy judge approved a settlement that erased more than $600 million they owed ITT.
The settlement—reached with the Project on Predatory Student Lending at Harvard Law School and the Chicago-based law firm of Jenner & Block LLP—also validates a $1.5 billion unsecured claim the students asserted on the grounds that the company violated consumer protection laws.
Marwil noted that the credit union settlement provides even more relief to students—by barring the credit unions from taking further action to collect on their loans.
It does validate an unsecured claim filed by the credit unions in the bankruptcy case, but reduces its size to $128 million, 15% less than they pursued.
Unsecured creditors are last in line for repayment in a bankruptcy. Marwil said ITT's unsecured creditors are expected to receive a distribution, but it isn't clear how much.•
Please enable JavaScript to view this content.