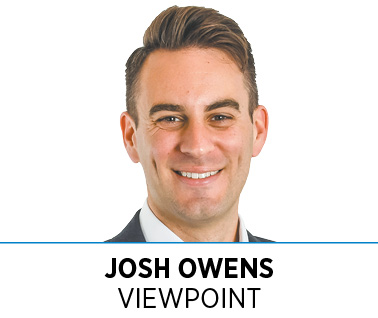 I've had the privilege of serving Hoosiers as a member and chair of the Indiana Charter School Board the past four years. The ICSB is responsible at a state level for chartering new K-12 and adult learning opportunities and for holding those schools accountable for successful outcomes.
In the last four years, the ICSB has granted about 15 new charters, most of those to adult learning centers successfully helping Hoosiers of all ages finish their high school degree. We renewed charters for five schools that were providing key educational opportunities in their communities, and we took difficult but necessary action to ensure opportunities were equitable and balanced given the other school options available to families in their neighborhoods. This resulted in the ICSB declining to charter more than five schools in recent years and closing an additional seven schools that were not meeting educational and governance benchmarks of success.
With my term ending as chair of the ICSB, I would like to identify three opportunities for growth and improvement in this part of our educational space.
◗ First, we are entering a new era in education for many communities. In Indianapolis, for example, it is clear there are enough seats to meet student need in the K-8 grades. It is hard now to see a scenario where a new school can launch, even with an exciting and compelling educational opportunity, and find the needed number of students to make the school financially viable. Instead of new schools in these areas, the focus here should be on connecting this community support to public schools that already exist, increasing support for our students who are in the most need.
◗ Second, because of the 20-year experiment in increasing school options for families, there are now often several school options for students and families that both match their needs and would be a good educational home. Unfortunately, it is too difficult to identify those options for many families. Public school choice has resulted in a noisy and often confusing environment. A specific program focus, a dual-credit environment, a set of supported services, or a transportation arrangement might greatly impact whether a student will perform well and be nurtured at a school, so it is important for parents and students to have available to them a great comparison of viable options. It is critical that our community fully embraces open and transparent enrollment systems, such as Enroll Indy, for the entire city and state.
◗ Finally, in Indiana there are too many entities authorizing charter schools. Putting this responsibility in the hands of myriad groups, such as ICSB, universities and various mayors, provides too many authorizing options of various quality and oversight. We should reconsider who can authorize schools and where. Schools must be held accountable for success in their neighborhoods, and that is more likely to happen when the authorizer, community and school agree on what a school is expected to achieve relative to existing and proposed schools in that neighborhood.
I hope these are the types of improvements we can make as a state. It will serve us well as we pursue more holistic education solutions, including much higher pay for all teachers and much more outside-the-classroom support for all students.•
__________
Owens is CEO of SupplyKick and the outgoing chair of the Indiana State Charter School Board.
Please enable JavaScript to view this content.