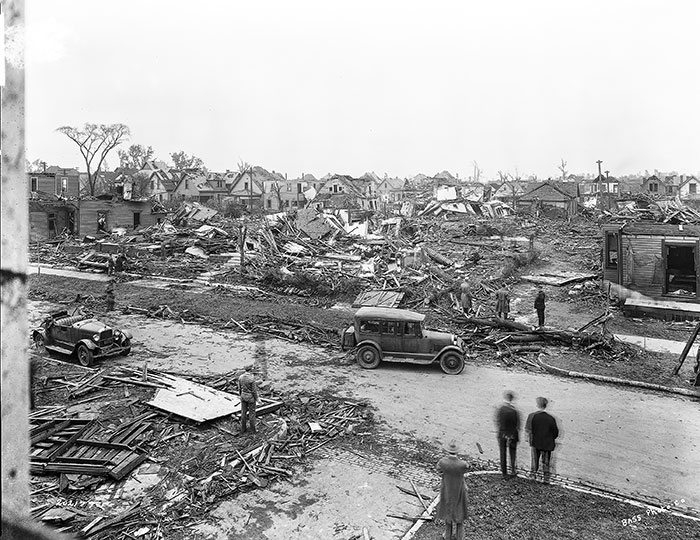 On May 18, 1927, a tornado accompanied by strong straight-line winds ripped through parts of downtown and along Washington and New York streets to Irvington. The storm killed two boys and injured as many as 200 people as it devastated about 16 blocks of the city. Weather officials later estimated the winds reached 80 mph. This photo, taken two days later, shows the scene in the 100 block of Hamilton Avenue, a north-south street that runs between New York and Washington streets.
Source: Indiana Historical Society
Credit: The photo is courtesy of the Indiana Historical Society and is part of the W.H. Bass Photo Co. collection. More images are available at images.indianahistory.org.
Please enable JavaScript to view this content.