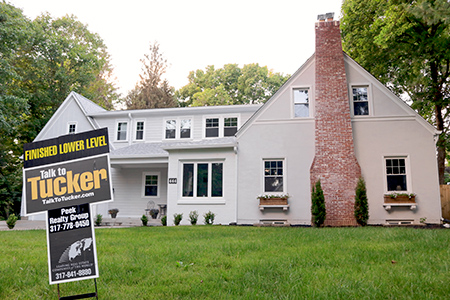 Housing prices in central Indiana have continued to increase—up 5.4% in the first quarter of 2019, after rising 13% in 2018, according to the MIBOR Realtor Association.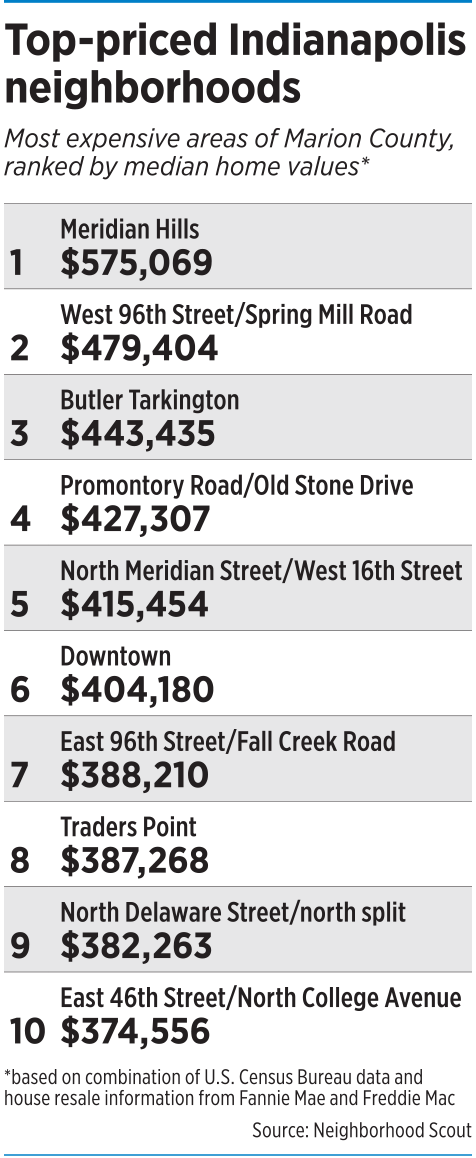 In fact, the median sales price in MIBOR's 15-county area grew to $196,000 in May. That's up 70% from the price in 2009, in the depth of the Great Recession.
During that same period, the median price of a home in Marion County has grown to $167,000, up 62%.
But despite that tremendous growth in prices, area experts say central Indiana and Indianapolis are not experiencing a housing bubble.
"Our area's price points are not out of control" like other parts of the country, said Rachel Burt, a broker with F.C. Tucker.
That might not be readily apparent. After all, prices in metro Indianapolis are about 40% higher than their pre-recession peak. That's the 15th-best metro-area recovery, according to HSH.com, a mortgage firm that tracks pricing.
And it seems especially impressive given that at least 26 metro areas have not yet seen home prices recover to their pre-recession peaks. In Virginia Beach, Virginia, for example, home prices need to rise another 8% to reach pre-recession levels.
The Indy area's quicker housing recovery is in part because home prices here didn't suffer as big of a fall during the recession. And now, they've blown past previous highs.
Still, a housing bubble—meaning a run-up in prices fueled in part by speculation—is unlikely.
"Home sales certainly are good, but they're not as extreme as the headlines would have you believe," said Greg Cooper, a Carmel-based broker with Berkshire Hathaway Home Services.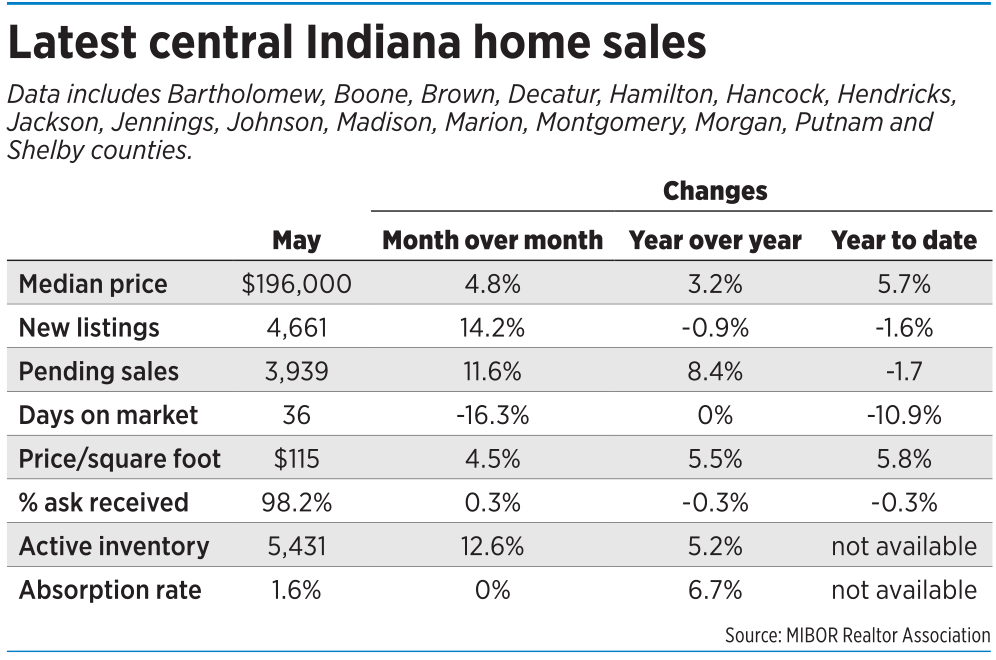 That's especially true given that central Indiana's home prices remain affordable. Kiplinger in January ranked Indianapolis a 2 on a scale of affordability, with 1 representing the most affordable metro areas and 10 the least affordable.
In comparison, Nashville, Tennessee, received a 6; Columbus, Ohio, received a 4; and Louisville received a 3.
So what's driving up Indianapolis prices? Inventory is down and builders aren't keeping up. That puts sellers in the driver's seat, forcing buyers to pay more—and quickly.
"We're seeing homes just fly off the shelf," said Jim Litten, president of F.C. Tucker. "I mean that they're selling so rapidly … that it's affecting affordability."
Litten said many homes receive multiple offers within 48 hours of hitting the market.
"That's a phenomenon that has occurred the last couple of years that quite honestly I'd never seen before in my career," he said. "We heard of it happening in other markets around the country, but it had never been something that we saw much of in Indianapolis. Right now, though, we see it every day."
According to MIBOR, single-family homes sold in May for 98.2% of their asking price and are on the market for an average of 35 days.
Litten expects the trend will continue for at least the short term, in part because new construction isn't keeping up with demand.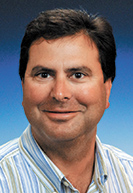 Lains
Applications for home construction fell 1% in central Indiana in May, marking the sixth straight month of declining permit filings. In written comments, Steve Lains, CEO of the Builders Association of Greater Indianapolis, blamed the year's wet weather, saying it has made building and selling homes difficult.
"There's really not enough new construction to support the [people] looking to buy homes, but that problem isn't necessarily unique to Indianapolis," Litten said. "There really should be homes popping up all over the place—but the reality is, that's just not happening."
Litten said the area's 1.6-month absorption rate—which measures how long it would take to sell the city's available housing—is fairly low compared to other large cities. A healthy absorption is considered five to seven months, according to the National Association of Realtors.
That scarce inventory means fewer sales.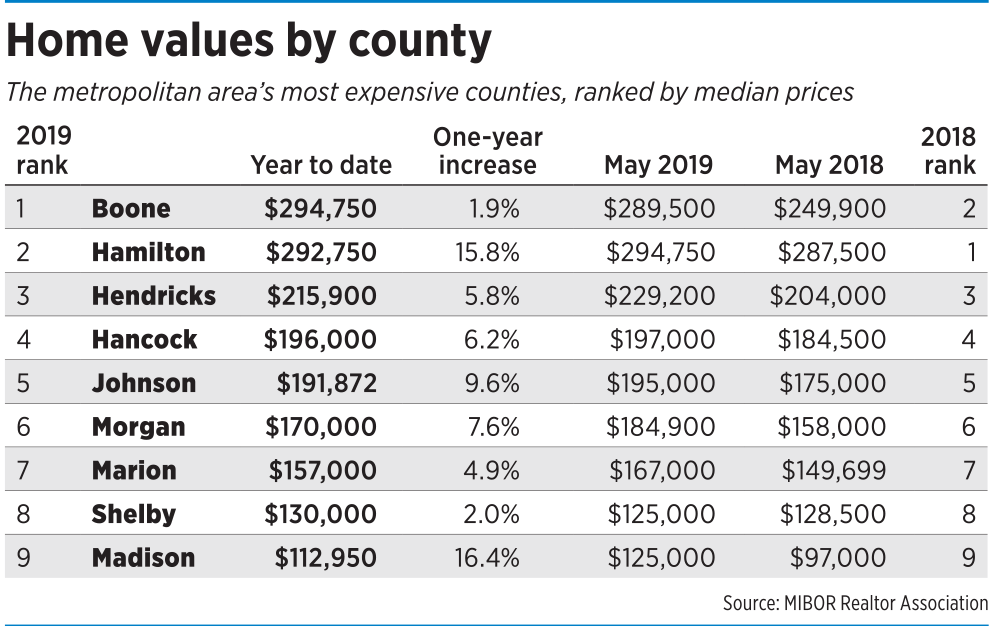 "Values definitely have gone up, but closed sales are also down slightly because the inventory is really weak," Cooper said.
That weak inventory has led some sellers to do whatever they can to get a leg up, he said, including investing in extensive renovation projects before putting their homes on the market.
"I have people that are spending $30,000 to $40,000 to paint their entire house interior white—particularly their kitchen cabinets, because buyers won't even come look at a house with maple cabinets now," said Cooper, a high-end broker.
"Most [buyers] don't want to do any work whatsoever," and they're often willing to pay above list price for a house that doesn't need to be updated.
Litten said it's difficult to predict when growth in the central Indiana market might level off, and that watching news from other housing markets won't help because they're "much different" in terms of housing stock, price points, economics and wages.
"What happens in Indianapolis is not necessarily what's going to happen in San Francisco; it's just a different ballgame," Litten said. "But at some point, something somewhere is going to shift. That will balance out the market in some way or another—here and elsewhere."
Cooper said he expects housing demand to remain steady for the foreseeable future, even as homebuyers' tastes change.
"There's going to be something that changes the market," he said. "And it's probably not six months away. It's further out than that."•
Please enable JavaScript to view this content.