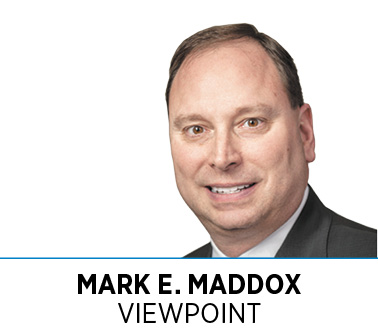 In many obvious areas, our country seems divided right down the middle. Are you liberal or conservative, red or blue? How do you stand on hot-button political issues like guns or abortion? Do you love or hate the New England Patriots? (Maybe we're not so divided on the evil Patriots!)
Thanks to a timely study conducted by the FINRA Investor Education Foundation titled "The State of U.S Financial Capability," we are reminded that about half of our citizens are benefiting greatly from this robust economy, while the other half are still struggling.
In the decade since the Great Recession of 2008 brought financial loss and destruction to many Americans, the study shows that about half of our citizenry is still behind. And this gap appears to be widening. While some Americans have experienced an increased ability to meet their financial obligations on a timely basis, the report shows that groups like younger people, African Americans, those without a college degree, and those with lower incomes are struggling mightily. And 46% of Americans don't have enough set aside to cover their bills for three months if a setback occurs like a job loss or medical emergency.
About half of us are simply not saving enough. The most important financial skill young people can learn and practice is to save at least 10%-15% of their total earnings starting in their 20s. With good saving and spending discipline, coupled with modest investing success, these all-star savers will be ready for retirement in their 60s or before.
But half of us aren't doing this. About 53% say that just thinking about their finances makes them feel anxious. Some have physical symptoms like nausea and dizziness. This is causing far too many Americans to simply avoid dealing with these important financial issues.
Most Americans have not adequately planned for their retirements. The report tells us that 54% have failed to do the math in terms of saving for retirement, and only 58% have a retirement account. With all the uncertainties associated with Social Security, this seems like a formula for a national disaster. Can you imagine an America where some will be working into their 80s or living on the streets in record numbers? Have you noticed this already? This will likely be our future.
Financial literacy in America is getting worse. Only 34% of the 27,000 respondents polled in the report could answer four out of five basic questions about mortgages, interest rates, inflation and risk. Two-thirds of us failed this basic financial literacy quiz. Not so shockingly, this low literacy rate was even higher among young Americans.
The report does show that financial education makes a big difference. The more an American has participated in financial education, the more likely he or she is to save and the less likely to overdraw a checking account. A mere 10 hours of financial education can make a big difference.
It is long past time for the state of Indiana to require a financial education class for our high school students. We need to implement and require a course that teaches the necessity of saving, budgeting, living within your means, and basic banking and investment concepts. There isn't a more important subject that we can teach our children before they become adults than financial education.•
__________
Maddox, Indiana's former securities commissioner, is founder of the law firm Maddox Hargett & Caruso PC.
Please enable JavaScript to view this content.