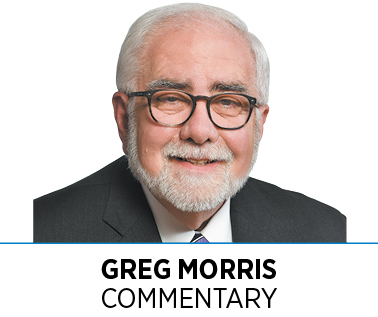 I'm hopeful you read our diversity in business Focus section in the July 5 issue. If you haven't already, be sure to read the story on how the Indiana Black Expo Summer Celebration focuses on business and entrepreneurs. And the IBE business conference event schedule is included for your convenience. You can find the July 5 issue online at ibj.com.
I want to highlight the annual Pacers Sports & Entertainment Corporate Luncheon, presented by Indiana University and Hoosier Lottery. This must-attend event is at 11 a.m. July 19 at the Indiana Convention Center. Tickets were available at press time.
If I can attend only one IBE Summer Celebration event, this is the one I try never to miss. I'll be there again this year, along with many key business and community leaders.
This year, IBE will present three major awards at the luncheon. The first of those, the Lifetime Achievement Award, is presented to an individual who has displayed outstanding artistic significance and made creative contributions to the music industry throughout his or her career.
This year's recipient is Teddy Riley, producer, songwriter, singer and multi-instrumentalist. Riley is an innovator and is credited with creating New Jack Swing, a music genre whose influence permeated musical categories, including contemporary R&B, hip-hop, gospel, soul and pop. With more than 1,000 credits to his name, the musical icon has been inducted into the Hip Hop Hall of Fame and was recently awarded the Soul Train Legend award for creating The New Jack Swing Era of music, whose impact changed the sound of R&B indelibly.
The Entrepreneur of the Year Award is given to an individual who embodies the spirit of American ingenuity and perseverance. The recipient possesses innovative ideas and sound business practices and demonstrates exemplary leadership and strong community commitment.
This year's recipient is DuJuan McCoy, owner, president and CEO of Bayou City Broadcasting LLC, one of the leading black-owned broadcast TV station affiliate groups in the United States.
McCoy, a 30-year broadcast professional and Indy native, attended Ben Davis High School and graduated from Butler University. He recently announced that his company is acquiring WISH-TV Channel 8 and WNDY TV Channel 23 from Nexstar Media Group later this year under his newly formed company Circle City Broadcasting LLC.
Finally, the Rev. Charles R. Williams Excellence Award is given to those who have helped shape, contribute to or strengthen Indiana Black Expo's vision of promoting African American achievement in academics, athletics, business education, health or the arts. The recipient must exhibit leadership qualities that demonstrate courage, vision and dedication to diversity in the community.
This year's recipient is the Central Indiana Community Foundation. CICF is an approximately $800 million public foundation working to mobilize people, ideas and investments to make this a community where all individuals have equitable opportunity to reach their full potential, no matter place, race or identity. Recently, CICF made a multi-generational commitment to become an anti-racist organization that helps create neighborhoods that empower people, changes systems that unfairly hold people back, and dismantles systemic racism.
So, congratulations in advance to IBE President and CEO Tanya Bell, her entire team, directors and volunteers for what looks to be another great event in Indianapolis. The Indiana Black Expo Summer Celebration is 11 days of arts, entertainment, culture and community and runs July 11-21. Enjoy the Summer Celebration and don't forget the Circle City Classic football game and related events are coming up Sept. 28.•
__________
Morris is publisher of IBJ. To comment on this column, send email to gmorris@ibj.com.
Please enable JavaScript to view this content.