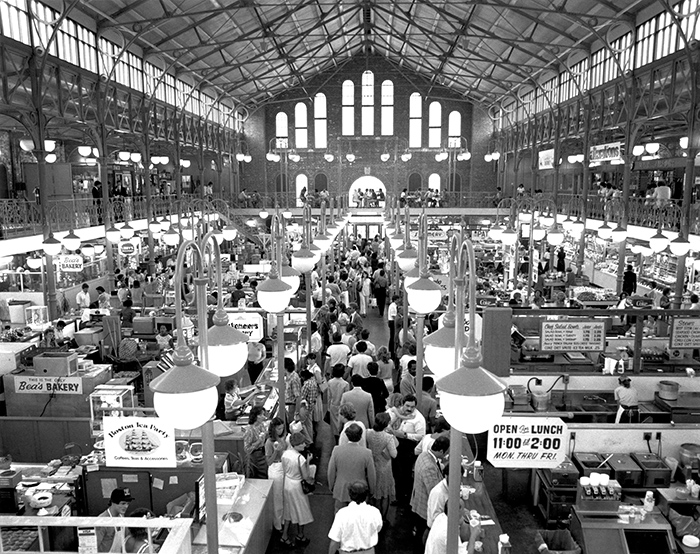 This photo from 1981 shows an interior view of City Market, at 222 E. Market St. The market was constructed in 1886, though it sits on a site that had been reserved for a public market in the original 1821 city plat. In 1977, City Market underwent restoration and renovation, and a new east and west wing were added. Today, the market faces a challenge after the pandemic, civil unrest and construction have hampered customers' ability to visit.
Sources: Indiana Historical Society
Credit: This photo is courtesy of the Indiana Historical Society and is part of the McGuire Photographs Collection. More images are available at images.indianahistory.org.
Please enable JavaScript to view this content.