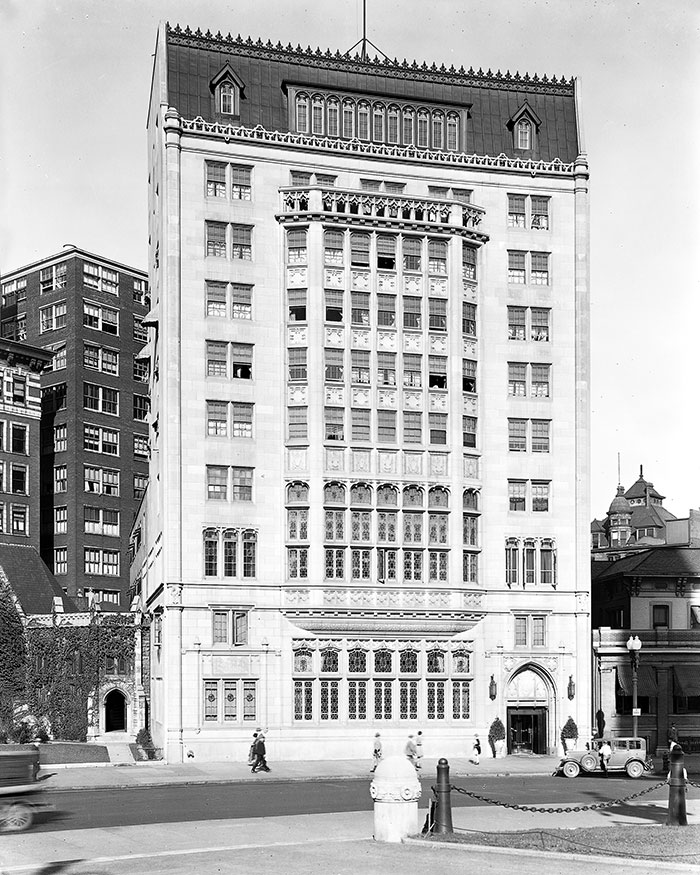 The Columbia Club was formally organized in 1889, a year after a group of distinguished Indianapolis residents came together to help Hoosier Benjamin Harrison get elected as the 23rd president of the United States. Called the Harrison Marching Society, the group was responsible for hosting the delegations and dignitaries that visited the city during the campaign. Pictured in 1928 is the club's third (and current) home, located on Monument Circle. The clubhouse was dedicated in fall 1925 and was added to the National Register of Historic Places in 1983.  The exterior of the building was designed to complement the Soldiers and Sailors Monument.
Sources: Indiana Historical Society, Columbia Club
Credit: This image is courtesy of the Indiana Historical Society and is part of the Bretzman Photograph Studio Collection.
Please enable JavaScript to view this content.