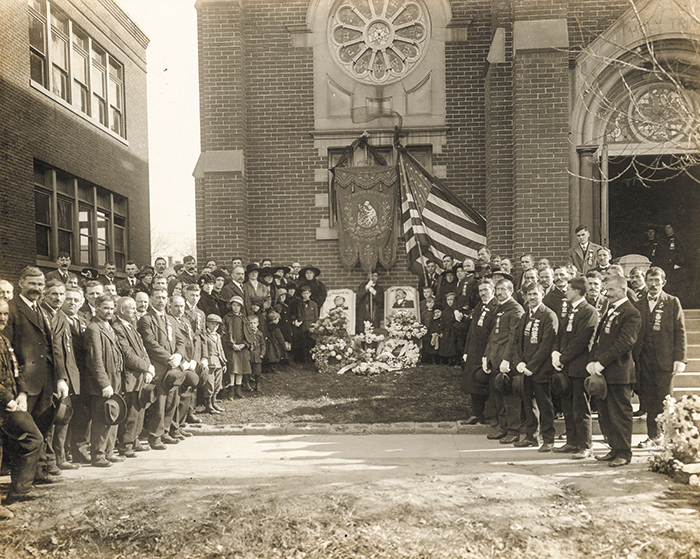 The Spanish flu epidemic of 1918-1920 hit Indiana in September 1918, when health officials discovered the state's first case. Historical records indicate the flu was not as severe in Indiana as in other parts of the country. However, some 350,000 Hoosiers became ill and about 10,000 died. Hard hit was Haughville's Holy Trinity Catholic Church, founded by the Slovenian immigrants who settled in the area. The flu killed 20 parishioners within three months, including the two shown in this photo of a 1918 funeral. Holy Trinity—which was at 901 N. Holmes Ave.—merged into St. Anthony Parish in 2014 and the church building closed.
Sources: Indiana State Library, Holy Trinity Facebook page, Indiana Historical Society
Credit: The photo is courtesy of the Indiana Historical Society.
More images are available at images.indianahistory.org.
Please enable JavaScript to view this content.