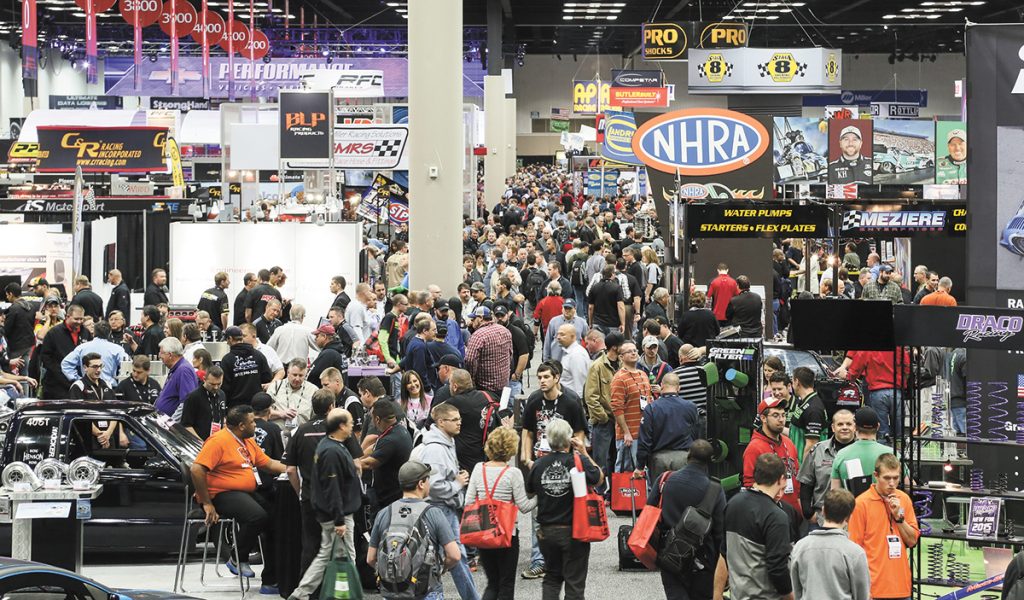 The local tourism industry is bracing for a "very tough" end to 2020, despite efforts to reopen the state by July 4.
More than 110 events have been scrapped through mid-summer because of the COVID-19 pandemic, accounting for an estimated $175 million loss for local businesses. Another two dozen conventions are scrambling to secure new calendar slots in late 2020 or sometime in 2021, efforts complicated by an already-packed lineup.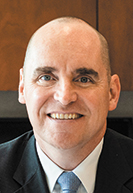 "It's a hard puzzle—a really big puzzle," said Patrick Tamm, president of the Indiana Restaurant and Lodging Association. "Right now, we're just trying to figure out if we can salvage some business. It's very tough."
Tamm and other industry experts say the losses will likely continue to rise, despite Gov. Eric Holcomb's five-phase plan that puts conventions and gatherings of more than 250 people on track to resume by Independence Day—the same weekend a major slate of auto racing events is scheduled to take place at the Indianapolis Motor Speedway.
Andy Mallon, executive director of the Capital Improvement Board, which owns the convention center and Lucas Oil Stadium, said it's too soon to know how the pandemic's impact on tourism will play out this year.
"While there are many scenarios in play, no one really knows what the future will bring," he said in an email to IBJ, through a spokesperson.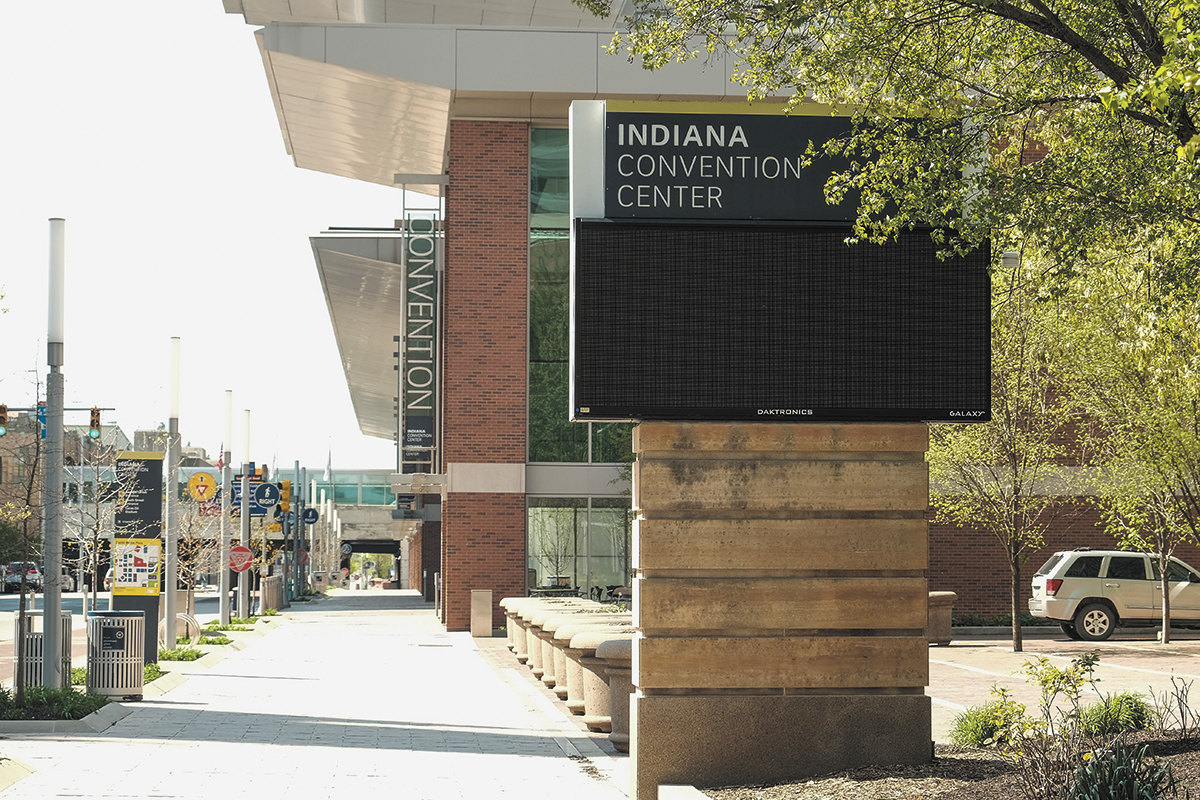 Take FDIC International—a conference that typically brings more than 35,000 fire department instructors and tens of millions of dollars to Indianapolis every year. FDIC originally canceled the event, planned for April 20-25, but is working with Visit Indy to find a fall date.
Even if that works out, organizers anticipate a big attendance drop.
"I think we'd be thinking naively if we didn't believe that this was going to have a different look and feel than a traditional FDIC show," said Eric Schlett, senior vice president for New Jersey-based Clarion Events, which organizes the convention. "It really depends on people's confidence level in what the health officials are saying."
Meanwhile, organizers of the Performance Racing Industry convention and the National FFA, each of which bring roughly 65,000 to 70,000 people to town, are moving forward as planned. FFA, set to meet in late October, expects to see a downturn in attendance, but the organizers of PRI, set for mid-December, do not.
'Very challenging'
The tourism industry last year brought the city $5.6 billion in revenue—including $725 million in local and state taxes. Those figures include not just conventions and special sporting events, but business and leisure tourism as well.
Industries that depend on tourism have been crippled, as restaurant dine-in service has been shut down and many Indianapolis hotels have seen single-digit occupancy rates.
A slate of more than 40 large conventions and events planned through the end of 2020—many of which have been canceled—accounts for nearly $800 million in economic impact. The city hosts about 700 conventions and events a year.
In total, major conventions and events were expected to bring $1 billion in economic impact to Marion County in 2020.
Tamm, with the restaurant and lodging group, predicted that cancellations will continue to decimate what would have been a fairly strong convention year.
"This is a very different and more damaging event than 9/11 and the recession of 2008," he said. "How we manage [the pandemic] is going to be very challenging. The early projections are that it will take two to five years for recovery, specifically in the tourism market, and we're looking to figure out when that tide turns."
In addition to the $175 million in business revenue expected to be lost from events already canceled, another $57 million hangs in the balance as Visit Indy looks for new dates for 31 events.
At least nine conventions have been rebooked for year or later, salvaging $20.9 million for local businesses.
Chris Gahl, vice president of Visit Indy, said saving some events from cancellation is a "big win."
"We won't know the real impacts [of COVID-19] for months to come," Gahl said, "until business is back up and running and we're healthy enough to start inviting conventions and visitors to Indianapolis."
But, he added, "it's a good sign that meeting planners are still wanting to come to the table."
At least 11 events planned for elsewhere are now looking at Indianapolis as a possible replacement host yet this year. Collectively, those events account for $15 million in economic impact.
And Visit Indy has also built a strong bid pipeline for events through 2030, throwing its hat into the ring for more than 115 conventions with projected revenue of $360 million—a year-over-year increase of 11% in that category.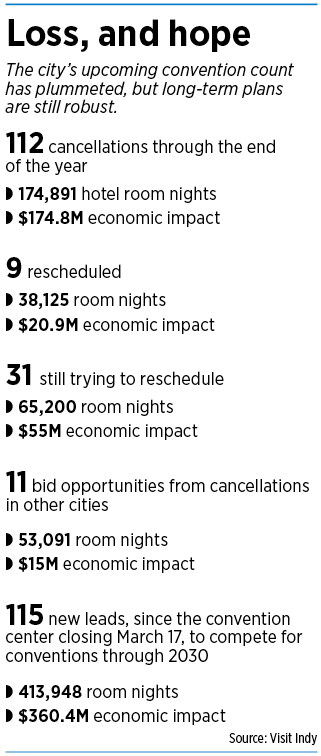 'Just too dangerous'
Some groups opted to cancel events even before Holcomb issued his stay-at-home order in March, and the cancellations and postponements continued well after.
Kiwanis International announced in late April it was canceling its June 17-20 convention, which was expected to bring 5,500 people to downtown and generate $4.9 million in economic impact.
The Indiana Democratic Party said it would move its early June convention activities to a digital platform, rather than meet in person at the convention center.
On April 28, the Gospel Coalition's women's conference announced it would postpone until April 2021; its 8,500 attendees had been slated to meet June 11-13 and inject an estimated $5.5 million into the local economy.
The Indiana Black Expo canceled its mid-July Summer Celebration before the state's reopening plan was announced. The group knew a plan was coming, but Black Expo leaders said they called off that event, and the Circle City Classic in September, out of fears the coronavirus could ravage the African American community, the events' primary audience.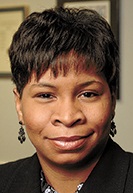 "Even in the event that restrictions are lifted, it's just too dangerous," said Tanya Mckinzie, executive director of the Indianapolis-based organization. "Our No. 1 priority is to protect the health and safety of the community."
Studies show the virus disproportionately affects African Americans. Combined, the two events were expected to draw 150,000 people.
"Because there is no vaccine, and because there continues to be a limited amount of testing nationwide … we just [decided] there's no way that we can move forward," Mckinzie said.
Other June events are still up in the air. The Indiana Comic Convention, scheduled for June 26-28, is effectively canceled because convention activity is prohibited until July 4. But an industry source told IBJ it could try to reschedule for later in the year.
The Franklin Central High School graduation ceremony planned for June 4 is also presumed canceled, as it would bring about 2,000 people to the convention center.
The first big events to occur after restrictions are lifted are expected to be IndyCar's Grand Prix and NASCAR's Brickyard 400, both of which are planned for Independence Day weekend. But if the start date for Phase 5 is pushed further into July, as Holcomb said could happen if the spread of the virus worsens and hospitals become crowded, IMS could miss out on the tens of thousands of fans and tens of millions of dollars.
In a statement, IMS said the track is preparing to run its races with fans—or without.
"We're planning to run our full July 4 weekend schedule and preparing for both scenarios," the statement said. "Our preference is to welcome fans to the venue; however, we're going to do whatever is most appropriate given the circumstances as the event draws nearer."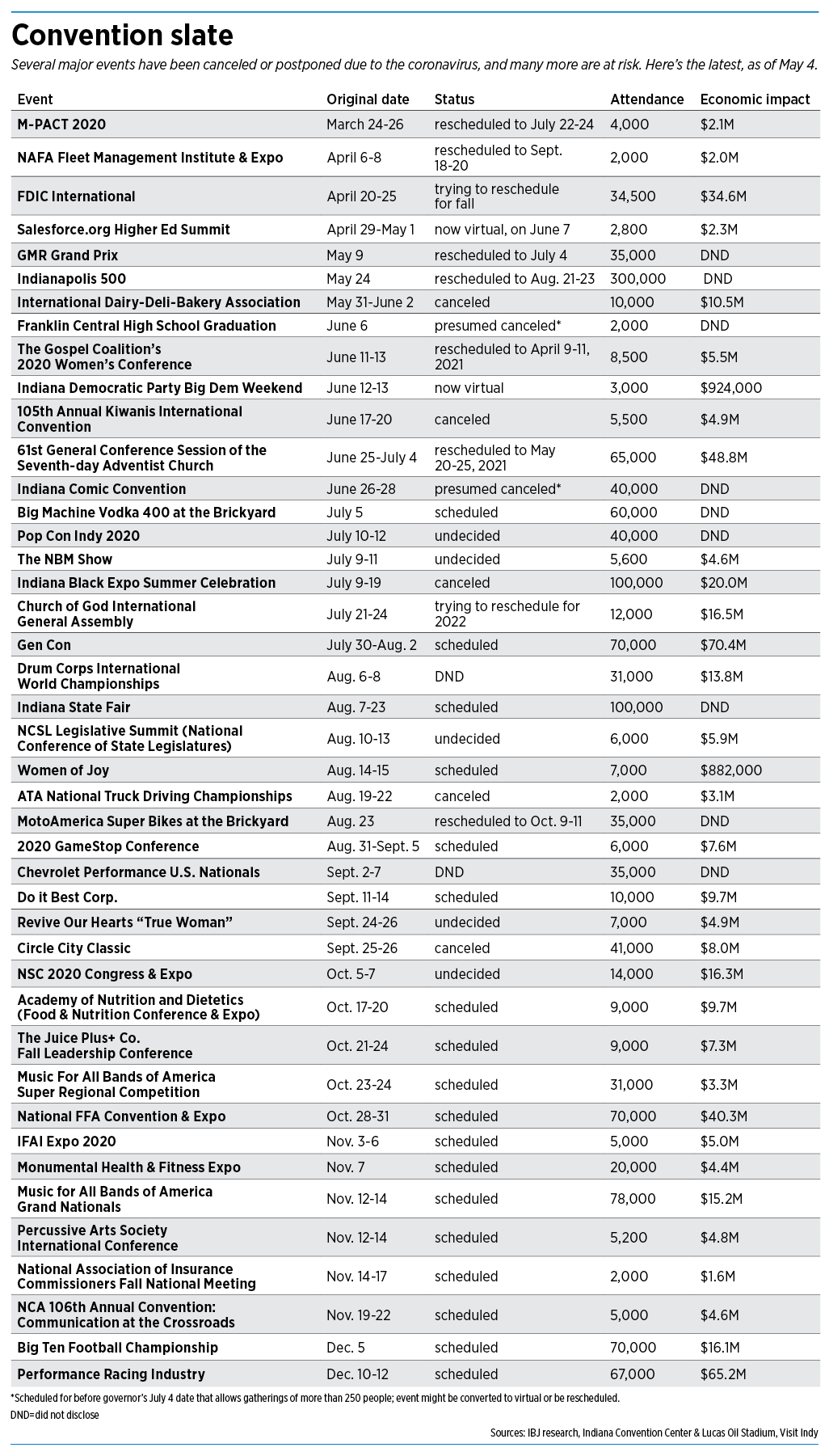 Smaller crowds?
Carol McCormack, an Indianapolis-based meeting planner with global firm Experient, said "a lot of things have to happen," including new social distancing and health protocols, before many attendees will feel comfortable participating in mass gatherings.
"I'd love to be able to say that we could see some things return this summer," she said. "I think there is that possibility. But we're not there yet."
FDIC International organizers expect this year's event to draw 10,000 to 20,000 people, compared with 35,000 last year. That will drastically cut into the event's economic impact, which was expected to be $34.5 million.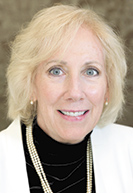 But Schlett, one of the organizers, said the event is important for helping firefighters and others learn best practices in dealing with crises.
"Quite honestly, in our industry, our first responders—the audience for this show—they're out working every single day," he said. "And they're asking us to not only train them in traditional tactics, but the best practices that are being used in major cities where the coronavirus is rampant."
Debbie Locklear, president of Indianapolis firm Meeting Services Unlimited, said if convention planners employ safe practices and constantly update attendees about precautions and guidelines, that will remove "a big fear factor."
"As we move forward, hopefully we make people feel secure about how we're handling things, how their safety is important to us," she said.
Indy PopCon CEO Carl Doninger said his group also expects attendance to take a massive tumble this year, from the typical 40,000 popular culture aficionados it sees. Visit Indy is now estimating that event could pull in something like 13,000 attendees.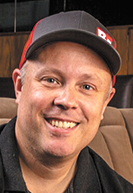 "There is no reasonable expectation to have normal attendance this year," Doninger said. "You can throw that right out the window."
FDIC and PopCon each conducted surveys of would-be attendees in March and April and returned similar results: 30% of respondents for both events said they'd likely sit out this year, but return in 2021.
PopCon is scheduled for late July and its team is working on contingencies and plans for how best to protect attendees.
Doninger said the goal is to provide guests a different but unique experience. Masks will likely be encouraged or required, and soap and hand sanitizer will be widely available, he said. There might even be a social distancing policy.
"The masks are actually probably one of the more exciting things," he said. "Since we do a lot of cosplay, we might have a best-looking mask contest to encourage people to wear them."
For his part, Mallon said the convention center and other CIB facilities will be ready to host events, as permitted by state and local officials. Cleaning and other safety protocols that were put into place before the facilities closed in mid-March will resume.
"We will make individual show adjustments based on the recommendations and/or restrictions in place at the time of each event," he said.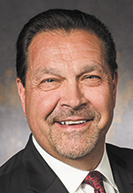 What's next?
Despite health officials' concerns over a second wave of coronavirus this summer and in the fall, some event organizers are confident their events will go on as planned—albeit with fewer people.
Mark Poeschl, CEO of Indianapolis-based FFA, said the group intends to maintain its planned schedule, which starts in late October and continues into November. But he said contingencies are under discussion, just in case, such as using virtual platforms and other media to engage with members.
He acknowledged that, if the event does occur as planned, turnout will likely be low.
"I think it would be irresponsible for us to think that we are going to reach attendance records or even reach the kind of attendance that we've reached in the past" few years, Poeschl said.
Gen Con, the city's largest regular summer convention, draws about 70,000 people downtown each year. Its organizers have not said whether they will modify plans. Representatives for the organization did not respond to repeated requests for comment.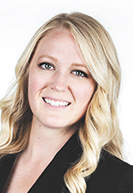 Kimberly Hoffman, president of the Indiana chapter of Meeting Professionals International, said Gen Con could "get creative" with its activities, by spreading them throughout downtown.
"I think there's a really great opportunity for restaurants to become gaming space, and some of the city's non-traditional venues to absorb a little bit of that traffic" to accommodate social distancing, Hoffman said.
Like FFA, the Performance Racing Industry is monitoring the situation to determine whether to make adjustments to its programming, but General Manager Bill Miller said there are no plans to cancel because of the virus. He said he also doesn't anticipate a drop in attendance.
The CIB itself is expected to lose big, too, this year, since dining and hotel tax revenue accounts for about two-thirds of its $143 million budget. The group was expected to discuss its financial outlook during a board meeting May 8.
According to a mid-April analysis from Ball State University's Center for Business and Economic Research, Marion County's hotel tax revenue could be reduced $22 million to $40 million this year, with an additional loss of anywhere from $15 million to $30 million in food and beverage taxes.
The analysis included two scenarios: The first assumed an "extreme period of social distancing" that leads to extensive gross domestic product losses well into the third and fourth quarters. The second assumes a slow economic recovery during the latter half of the year after deepening unemployment through June.
Mallon said the CIB will face either future.
"Our priority has been and continues to be to reschedule events as they become affected by the various public health orders from state and local authorities," he said in his email. "We have had great success so far. As more and more events have to reschedule, it will become very difficult to reschedule events this year. So, we are looking further out into 2021 and even 2022."•
Please enable JavaScript to view this content.