Constance Macy, the third artistic director in the 39-year history of the Phoenix Theatre Cultural Centre, said the small professional theater is seeking $6 million to reach solid financial footing.
The Phoenix opened an $11 million building at 705 N. Illinois St. in 2018, and Macy said debt related to the building is why her predecessor, Bill Simmons, left the artistic director role in January to become the organization's full-time major-campaign director.
A public announcement of a capital campaign is on the horizon, and Macy said $1.6 million has been raised during a "quiet phase" of the effort. Simmons became artistic director in 2018, following the exit of Phoenix co-founder Bryan Fonseca shortly after the cultural center opened. Fonseca, who then founded the Fonseca Theatre Co., died in 2020 after a COVID-19 diagnosis.
Indianapolis native Macy, known for onstage roles at the Indiana Repertory Theatre and Bloomington's Cardinal Stage, served as interim artistic director at the Phoenix from January until the "interim" qualifier was removed in June. The organization's 2022-2023 season includes four productions, beginning with "Tick, Tick … Boom" on Sept. 30.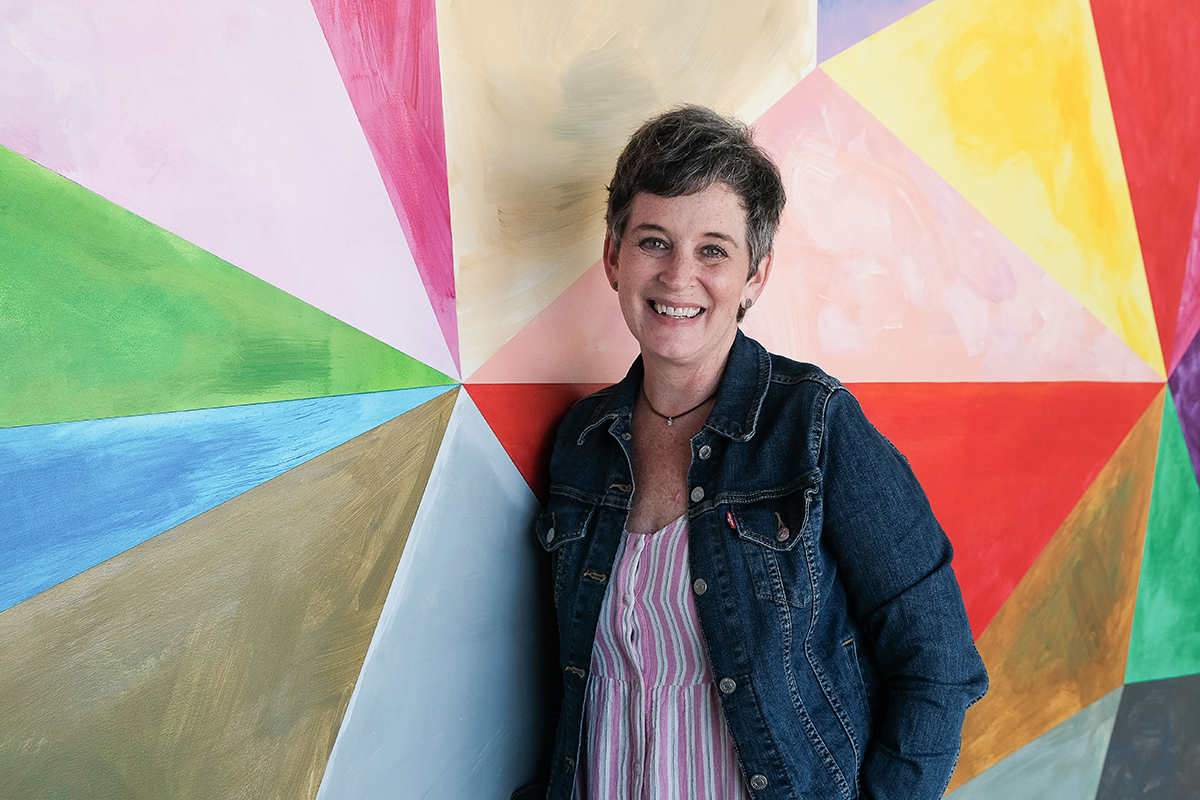 For decades, the Phoenix was identified with Bryan Fonseca. What does it mean for you to have a role like this in your hometown?
I feel like it carries a huge responsibility. This place is loved. And Bryan established such a reputation, such a following and a brand.
The reason Bill Simmons is now the full-time major-campaign manager is because we need to get out from under the debt of this building. I don't know how sustainable we are with all of that debt looming over us. I'm here, just believing in Bill and believing in the board that we will get out from under that financial burden, and that we will be able to carry on.
There is a risk that the place could go down with me at the helm. People would blame me, because the artistic director is always looked at [as] the person guiding the whole vessel. That's really not true. I am, I guess, the ultimate decider about the art. But I don't do anything without the input of this entire staff and many times the board. I'm listening to their guidance.
I've seen you comment on social media, more or less expressing surprise at how active and broadly busy the organization is. Is that activity and the breadth of it the secret to the organization's future?
I think so. On June 11, the National New Play Network was here, reading some new plays. Lori and David Hudson from the New Harmony Project were here. We also had a (Summer Stock Stage) production of "Cabaret" going on. Then we had a concert by a musician performing in the parking lot. David Hudson said, "This is exactly what this place needs to be. All of this kind of stuff all the time." I think he's right.
You co-founded ShadowApe Theater Company in 1998, which set a high bar for innovation and exciting things in this town. What element of that work experience would you like to see reflected in the Phoenix?
The quality of the work. We didn't do anything halfway. We had very high production values and a strong aesthetic. I feel like everything we do has to be of superb quality. We can't skimp on the art.
Investing in good directors and designers and just raising our budget for production is really important to me.•
Please enable JavaScript to view this content.