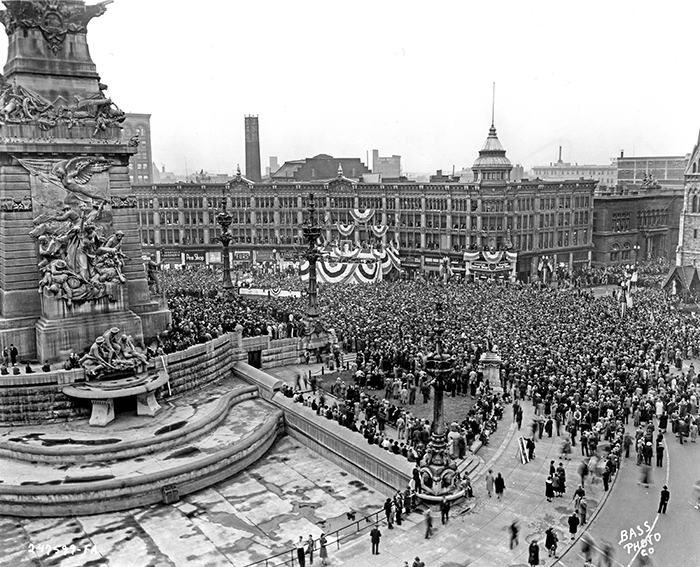 Wendell Willkie was born in 1892 in Elwood and earned a law degree at Indiana University. He became known as an advocate for business when—while representing The Commonwealth & Southern Corp., a public utility for which he later became president—he fought against President Franklin D. Roosevelt's plan to create the Tennessee Valley Authority as part of his New Deal. The TVA would compete against Commonwealth & Southern and Willkie also opposed monopolies. He lost that fight but gained the attention of Republicans, who nominated him to run for president against FDR in 1940, despite never having held public office. In this 1940 photo, Willkie gives a campaign speech from the balcony of the English Hotel and Opera House to a crowd of thousands at Monument Circle. FDR won the election in a landslide.
Sources: Indiana Historical Bureau, Indiana Historical Society
Credit: The photo is courtesy of the Indiana Historical Society and is part of the W.H. Bass Photo Co. collection. More images are available at images.indianahistory.org.   
Please enable JavaScript to view this content.