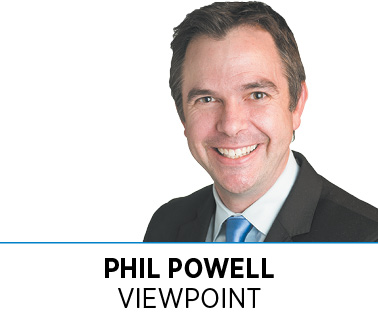 At the end of July, Mayor Joe Hogsett and the Indy Chamber announced "Inclusive Incentives," a strategy linking tax abatements to corporate choices that drive inclusive economic growth. These choices include minimum pay of $18 per hour, work locations with easy access to public transit, and the hire of employees who reflect the diversity of the community.
Economic reasoning concludes that this is sound public policy.
The attraction, retention and development of talent determines our region's prosperity. Enhancing the viability of Indianapolis as a place to live and work is a dominant priority for business and government leaders. It is our best way to compete as a region.
Economic mobility—the ability to move out of poverty—is as important as any other community asset (like parks, mass transit and the arts) in determining quality of life in Indianapolis. A higher correlation between personal income and investment in self-improvement means a weaker incentive to behave in ways, like committing crimes and abusing drugs, that degrade a community.
High economic mobility means abundance of opportunity. Hope and aspiration can become an intangible competitive leverage for Indianapolis. Having a reputation as a place where career and entrepreneurial vision become reality attracts the talent that propels a region forward.
"Inclusive Incentives" is a small but important first step in reversing a worrisome lack of economic mobility in Indianapolis.
A Sagamore Institute study found that poverty in Indianapolis rose from 11.8% in 2000 to 21.3% in 2015. That's 85,000 more city residents in poverty. The Harvard Equality of Opportunity Project ranked Indianapolis only within the 11th percentile of economic mobility (measured by the probability that a lower-income household can move into an upper-income category) among all other U.S. metropolitan areas.
Contrarians will argue a tax abatement that imposes a wage floor and requires community investment makes Indianapolis a weaker magnet for new jobs. Such criticism ignores empirical evidence and misses a broader definition of regional competitiveness.
Research from Michigan State University finds the community costs of traditional tax abatements can exceed the community benefits. Disruption caused by the entry and exit of big-box retailers in small communities offers an example. Hogsett's new strategy ensures higher and better distributed benefits for Indianapolis when taxpayers sacrifice public revenue to grant abatements to employers.
Policy incentives should attract companies that reflect a city's values. A new company aligned with Indy's famous reputation for welcome will not flinch at supporting inclusive economic growth in exchange for tax abatements. Research from MIT confirms informed employers know this type of public presence attracts good talent. Unapologetic emphasis by Salesforce—one of Indy's high-visibility employers—on a culture of inclusion and community engagement offers local testament to this fact.
A wage floor of $18 will require workers who produce at least $18 of equivalent value per hour for employers. Public initiatives like Indy Achieves from Hogsett and Next Level Jobs from Gov. Eric Holcomb motivate the business, not-for-profit and higher education sectors to upskill workers, expand postsecondary credentials and increase regional labor productivity. Regional talent strategies motivate a labor force that makes "Inclusive Incentives" achievable.
This new strategy deserves praise for reframing the discussion of equity in Indianapolis and positioning economic mobility as a regional asset that makes us more competitive.•
__________
Powell is associate dean of academic programs at Indiana University Kelley School of Business at IUPUI
Please enable JavaScript to view this content.