A year after many of Indiana's large corporations and health systems began firing employees who didn't get COVID-19 vaccines, the lawsuits are beginning to pile up.
In recent months, current and former employees of drugmaker Eli Lilly and Co., medical-equipment maker Roche Diagnostics and health care system Ascension St. Vincent have filed suit in federal district court, claiming their religious views and civil liberties were violated.
Those employers say they are not dropping their vaccination mandates for all employees, with some narrow exceptions, though none is requiring booster shots.
In the meantime, the pandemic has killed more than 1 million Americans, including more than 24,000 Hoosiers, equivalent to the entire population of Greenfield.
Figures from the Indiana State Department of Health show the death toll climbing steadily for the past five months, claiming 239 lives in August alone, more than double the figure from April. However, the figure for COVID deaths is still far lower than the high of 2,141 in January.
In March, Gov. Eric Holcomb signed legislation that would require employers to accept religious exemptions to a COVID vaccine mandate based on federal civil rights law. However, under that law, employers can reject religious exemptions if they can show it would cause an undue hardship that can't be reasonably accommodated.
The legislation also required employers to accept requests for medical exemptions if they were accompanied by a signed note from a doctor, physician assistant or advanced practice nurse.
Around the country, some big companies are dropping their COVID vaccine and testing mandates for many employees. Goldman Sachs, the Wall Street investment bank, said last month it will no longer require employees outside of New York City to get vaccinated.
"With many tools including vaccination, improved treatments and testing now available, there is significantly less risk of severe illness," Goldman Sachs wrote in a memo to employees.
Germany's Adidas told its U.S. workers in February that it would no longer require them to get vaccinated against the virus. A month earlier, coffee giant Starbucks and conglomerate General Electric said they would no longer require U.S. workers be vaccinated.
Yet, numerous big employers are sticking with the vaccine mandates, including United Airlines and Tyson Foods.
A survey released in May of nearly 1,300 company executives across the country showed that, more than a year after the rollout of COVID-19 vaccines began, employers remained split over whether to require workers to get vaccinated.
About 41% said they were requiring their employees to get vaccinated or submit to regular COVID testing, while 56% said they had no such requirement.
Closer to home, the Indiana Chamber, the Indy Chamber and the Indiana Manufacturers Association said they had not conducted similar surveys of their members, and the issue has not come to the fore.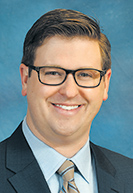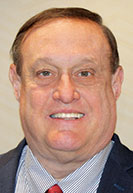 "They're sure not talking about it, and we're not hearing about it," said Kevin Brinegar, president and CEO of the Indiana Chamber, the state's largest business lobby.
Andrew Berger, senior vice president of the Indiana Manufacturers Association, said that, with a large skilled-labor shortage, many employers are not interested in turning away employees who prefer not to be vaccinated.
"The workforce is at such a premium right now," he said. "Businesses have to take that into account."
Ascension lawsuits
Even so, several lawsuits advancing through U.S. District Court in Indianapolis are proof that some employers and their workers are still not seeing eye to eye on the vaccination issue.
In what is potentially the largest case, more than 60 employees of Ascension St. Vincent who were suspended without pay for declining to get the COVID vaccine on religious grounds say the Catholic health care system discriminated against them. They say Ascension failed to properly assess each application for religious exemption.
The plaintiffs—including nurses, technologists and administrative assistants—are asking a federal judge to certify a class action lawsuit.
"Ascension Health established a coercive process calculated to force healthcare workers and staff to abandon their religious objections to the COVID-19 vaccination and receive the vaccination against their will," the complaint said.
Ascension St. Vincent did not comment on the lawsuit or whether it plans to keep the vaccination requirement in place but did say it has no COVID booster requirement "as of now." Meanwhile, a pediatrician at Ascension St. Vincent Indianapolis Hospital who was fired in January after failing to comply with the vaccination requirement will not be granted immediate reinstatement. Dr. Paul Halczenko had applied for a religious exemption, but the health system had said that granting him an exemption posed more than a minimal burden to the hospital because he dealt with acutely ill children.
Halczenko submitted a sworn declaration that his professional skills would dull so rapidly and extensively during any period of extended leave that, within six months of being suspended last November, he would no longer be fit to work in a pediatric intensive care unit.
However, a district court ruled he had failed to show irreparable injury from losing his job and denied his petition for preliminary injunctive relief. A federal appeals court in June upheld the ruling.
Other legal challenges
Other central Indiana companies are still working through COVID lawsuits.
Roche Diagnostics, the maker of precision medical instruments, is being sued by a worker who said he was demoted from product manager, a customer-facing role, to trainer/designer after he refused to get a vaccination, and that the company rescinded his religious exemption after only two months.
The Roche employee, Adam Sterle of Fishers, says the company discriminated against him on the basis of his "sincerely held religious beliefs."
Roche said it could not comment on pending litigation but that 99% of its employees across the United States met the vaccination requirement and that it would take its health guidance on the matter from the U.S. Centers for Disease Control and Prevention.
"Vaccines—along with other safety measures—are the best possible protection from severe disease, hospitalization and death caused by COVID-19," Roche spokeswoman Jen Dial wrote in an email. "We will continue to encourage our employees to follow all of the CDC's recommendations for preventing COVID-19, including booster vaccines."
Last month, two Lilly employees sued the drugmaker, claiming they were demoted after submitting religious-exemption requests. The two—Katherine Thrasher, a neuroscience sales representative, and Andrew Bauman, a senior account manager—said their requests were denied on the grounds that they were required to engage directly with customers.
The two said they were to seek other positions that were not "customer facing," and they were later placed in unspecified positions with less pay, benefits and career opportunities.
The two workers allege in their federal lawsuit that Lilly discriminated against them "on the basis of their sincerely held religious beliefs by subjecting them to disparate treatment."
A Lilly spokeswoman declined to say how many employees quit or were terminated as a result of the vaccination requirement. She denied the allegations in the complaint, and pointed out that, since last November, the company has required all U.S. employees to get vaccinated, subject to "approved medical and religious exemptions."
"Lilly believes this decision helps keep our employees, families, communities, and customers safe and healthy, and ensures we can continue making life-saving medicines for more than 40 million people around the world," the spokeswoman, Daphne Dorsey, wrote in an email.
The hospital sector seems to have remained steadfast in requiring employees to get vaccinated, with few exemptions.
Indiana University Health, the state's largest hospital system, with about 35,000 employees, said it terminated 125 workers over the issue. It is also requiring all new hires to get vaccinated.
Community Health Network said 99.6% of its employees were compliant with the vaccine requirement. It also requires that all that vendors, contractors and volunteers be vaccinated. Likewise, Eskenazi Health said all new hires must be vaccinated.•
Please enable JavaScript to view this content.