International technology and business consulting giant Accenture PLC has agreed to acquire Carmel-based supply-chain management firm Blue Horseshoe Solutions Inc., the companies announced Wednesday morning.
Terms of the acquisition were not disclosed. An expected closing date for the deal was not announced.
Dublin, Ireland-based Accenture said Blue Horseshoe's 349 employees will join Accenture's Supply Chain & Operations group.
Founded in 2001, Blue Horseshoe offers cloud-based products and services for supply chain management, enterprise resource planning, warehouse management and transportation management systems.
In addition to its Carmel headquarters, Blue Horseshoe has offices in Broomfield, Colorado; Westerville, Ohio; Charlotte, North Carolina; Tallinn, Estonia; and Amsterdam. About half of its employees are based at the firm's 27,000-square-foot Carmel headquarters at 11939 N. Meridian St.
Blue Horseshoe develops software and services that manage supplies, warehousing, deliveries, worker productivity and a gamut of other logistical complexities. It also has developed a niche in the beer-distribution industry.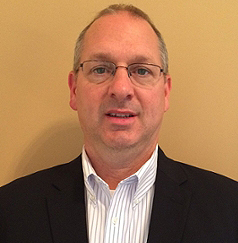 "For two decades, we've worked with clients to build connectedness, efficiency and automation across their enterprise and supply-chain operations," said Blue Horseshoe CEO and founder Chris Cason in written remarks. "As part of Accenture, we will bring increased scale and combined expertise to help clients put in place next generation supply chain and fulfillment strategies that meet customer expectations and support business growth."
Accenture is massive consulting and professional services company that has 569,000 employees working for clients in more than 120 countries. The publicly traded company had revenue of more than $44 billion in 2020.
By joining Accenture, Blue Horseshoe is expected to expand its capabilities for helping clients create supply chains.
"To be competitive, companies need to transform their supply chains to deliver the innovative and hyper-personalized products, services and experiences that are in high demand—and fulfillment is core to that transformation," said Renato Scaff, head of Accenture's Supply Chain & Operations North America division. "Blue Horseshoe's deep fulfillment-consulting experience and methodologies support Accenture's vision for building customer-centric, resilient and responsible supply chains that benefit people, society and the planet."
Please enable JavaScript to view this content.