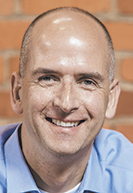 Indianapolis-based Katz Sapper & Miller, the city's largest accounting firm, is gearing up for a leadership change when firm insider Tim Cook, 53, succeeds David Resnick, 61, as top executive.
On Jan. 1, Resnick will step down as managing partner and Cook will take his place, assuming the roles of president and CEO at the firm. Resnick will continue to serve his current clients.
Also effective Jan. 1, Resnick will assume the role of chairman of KSM's board of directors. In doing so, Resnick will succeed current board chairman Curt Miller, one of the firm's namesakes.
Resnick joined KSM in 1982, and has served as its managing partner since 2002. The firm has seen significant growth under his leadership and now has more than 350 employees who work in Indianapolis, Fort Wayne, New York City and Oklahoma City.
Cook, an attorney by training, also has a long tenure at KSM. He joined the firm in 2003 to establish a state and local tax practice at the firm. He currently serves as CEO of KSM Location Advisors, a KSM subsidiary that offers economic development consulting services.
Based on the number of certified public accountants on staff, KSM is the largest accounting firm in the Indianapolis area, with 156 CPAs working locally, according to IBJ's Book of Lists. The second-largest local firm, Ernst & Young LLP, has 151 local CPAs.
Cook will become the first non-CPA to hold the top job at the 78-year-old accounting firm.
"I've always called myself a mutt. I'm an attorney in a CPA firm," Cook joked.
In recent years, Cook said, it's become more common for non-CPAs to assume top leadership roles at accounting firms. "It just gives us a broader reach and a different perspective," he said.
Cook said he believes this is because of a larger trend that has seen KSM and other firms broaden their offerings beyond strictly accounting.
In a written statement, Resnick said, "As the next-generation leader of KSM, Tim brings to the table many attributes that will serve the future of our firm well, including his perspective as a non-CPA, his experience building a niche advisory service line, and a transparent leadership style."
Before joining KSM, Cook spent seven years at Ernst & Young. Before that, he worked for five years at the Indiana Department of Revenue.
Please enable JavaScript to view this content.