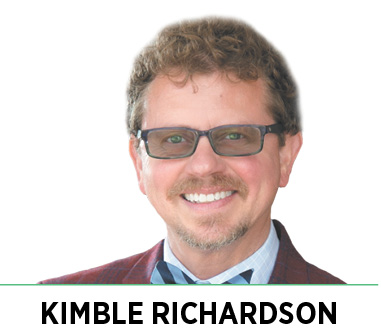 Community Health Network has been a leader in providing behavioral health and substance use disorder services in central Indiana since the creation of Community Hospital East in 1956.
And the network was ready when, on March 6, Community admitted the first COVID-19 patient in the state. Since then, the network has led the way with local and statewide initiatives to support Hoosiers who needed care more than ever.
Inpatient and outpatient psychiatric care
Community Health Network was one of the first behavioral health inpatient programs in the country prepared to care for patients with COVID-19. The care provided to network patients was changed to mostly virtual interactions, with the primary goal of maintaining patient and staff safety.
The inpatient psychiatric units for youth, adult and senior patients on the campuses of Community Hospital North, Community East and Community Howard Regional Health were converted to single-bed occupancy. To assist with the continued request for inpatient mental health and substance use disorder services and the need for social distancing, the network opened another 13-bed unit on the campus of Community Hospital East.
One adult and one youth unit were designated specifically for patients who were COVID-19 positive or awaiting COVID-19 test results. Once a patient tested negative and displayed no symptoms, they were moved to a step-down unit for symptom monitoring and retesting as indicated.
Only nursing staff and patient care technicians remained onsite and in the hospital units with patients. All other team members (including psychiatrists, social workers, case managers, pharmacists, etc.) interacted with patients via a virtual platform
Lutherwood, a 99-bed youth residential and shelter service provider, remained open and busy, continuing to be available to vulnerable youth clients referred by child welfare services. Currently, inpatient and residential staff are phasing in in-person meetings and are strategically returning onsite.
Where possible, outpatient mental health and substance use disorder visits became virtual for youth and adult individuals, family appointments, partial hospitalization and intensive outpatient programs in nine counties. For patients with severe mental illness, innovative mobile programming was initiated and taken directly to patients in person, whether they resided in their own home or in a group/residential home.
Medication management and support visits helped patients to avoid potentially unnecessary hospitalizations. Just this past week, staff and patients alike began gradually phasing back to in-person and in-clinic services to ensure overall safety and in recognition that some patient needs were not able to be fully met in a virtual manner. Ultimately, some appointments and programs may continue using a hybrid approach of both virtual and in-person meetings because of safety or, in some cases, patient preference.
Before there was a COVID pandemic, there was an addiction crisis within our community, and Fairbanks Addiction Recovery and Treatment Center remained the leader in our community in addressing addictions concerns. The activities within that hospital continued with slight adjustments to the admission-screening process and moving to single occupancy rooms.
The outpatient services quickly moved to a hybrid of in-person and virtual services and support-group activities remained active. Fairbanks remains active and ready to assist those needing addictions treatment.
Who cares for the caregivers?
Community Health Network sponsors a 24/7 internal peer support program using Critical Incident Stress Management, which provides confidential emotional care to all requesting employees. Interventions use both individual and group meeting platforms, and since the pandemic, all support interactions have been virtual.
Ongoing group support is being provided to some staff, such as those working in the Intensive Care Units.
District 5 Resilience and Emotional Support Team
Community Health Network has been the coordinating leader of the District 5 Team, which was activated by the Indiana Division of Mental Health and Addiction on March 16 to provide strategic resilience and response functions to Marion County and the surrounding seven counties.
The team is part of the emergency management and response functions of the Indiana Department of Homeland Security's 10 Indiana districts. Close to 25 agencies and organizations and a volunteer force of hundreds of mental health and peer support professionals were amassed to support a total of six missions.
Missions were initiated to support staff of the Indiana State Department of Health, IN 211 Call Center, IN 911 dispatchers, law enforcement, fire, EMS, and coroner professionals, the Indiana Department of Workforce Development, the Indiana Department of Transportation, and the Indiana Department of Correction.
All support has been 100% virtual and included customized intervention models and platforms. Some of the interventions have been so successful at keeping staff healthy and in service that the leadership team has been requested to consult with additional county and state agencies.
Community Health Network and its partners have provided behavioral health and substance use disorder services for over 60 years. As the largest provider of Behavioral Health Services, Community Health and Fairbanks remain committed to addressing the needs of the community.•
__________
Richardson, a licensed mental health counselor, is manager of business development and referrals at Community Health Network-Behavioral Health.
Please enable JavaScript to view this content.