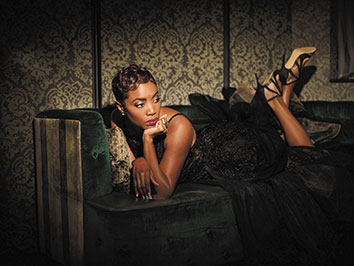 Welcome to the 2019/2020 central Indiana arts season. I say that assuming you are an audience member and not one of the thousands of local arts professionals and talented non-pros. Many of those folks have already been hard at work creating and curating what you'll see on stages and in galleries and experience elsewhere over the coming months.
Some of it traverses familiar territory. Other projects chart out unexplored terrain. Some are designed for mass audiences; others cater to specialized tastes.
What they share is, well … a desire to share … whether that's a musical talent, a story or a painting. Some will leave you joyful. Some will leave you drained. Some will leave you with more questions than answers. All contribute to the vibrant culture of the city.
Of course, what you see here—even at more than 120 select events—is just an introduction to what the region's artists and touring acts have to offer.
Enjoy.
SEPTEMBER
"A·MAZE·D: The Puzzling World of Dave Phillips"
Through Jan. 5
A variety of mazes—including, of course, a walk-through—are included in this exhibition designed to exercise logic and problem-solving skills. Phillips is a maze designer whose work has appeared in Highlights, Readers' Digest, Scientific American and other publications.
Indiana State Museum
"Twelve Angry Men"
Sept. 4—29
Reginald Rose's jury-room drama began as a live TV event, became a hit movie, then found its way back to the stage. A dozen sequestered jurists on a too-hot day have to make a life-or-death decision that, at first, seems easy.
Indiana Repertory Theatre
"The Treasure of the Sierra Madre"
Sept. 5—6
The iconic Humphrey Bogart film returns to the big screen. No need to show your stinking badges—or even pay an admission charge on Sept. 5 if you are 55 or over. That screening is free to seniors.
Artcraft Theatre
Colts Kickoff Concert
Sept. 6
Hunter Hayes headlines a downtown outdoor concert with Clayton Anderson and Renee Blair—plus Colts cheerleaders and mascot Blue added to the mix. The concert is free but a ticket (acquired from Colts.com/concert) is required.
Georgia Street
Henry Lee Summer
Sept. 6
Looking for a good excuse to check out the new venue filling in the gap left long ago by the Little Nashville Opera fire? How about closing out the summer with Summer? Since recording his first single, "Sweet Love," in 1982, the native of Brazil, Indiana, has kept on rocking, including an appearance on "The Late Show with David Letterman." This new Brown County music hub seats 2,000 with no seat farther than 106 feet from the stage.
Brown County Music Center
"Spectrum II"
Sept. 6-—28
Work from LGBTQ+ artists from the Indianapolis area is featured at this showcase with an emphasis on issues related to the Hoosier environment.
Garfield Park Arts Center
"Dirty Rotten Scoundrels"
Sept. 6—29
Actors Theatre of Indiana kicks off its season with the David Yasbeck musical about a pair of con artists and their target. It's based on the fun Michael Caine/Steve Martin film (which, in turn, was based on a not-very-good Marlon Brando/David Niven comedy flick).
Studio Theatre
"Saya Woolfalk: Empathic Cloud Divination"
Sept. 6—Jan. 11
Woolfalk explores the potential positive impact of technology and biological transformation through installations, sculptures, prints, video work and a fictional trans-human species she conceptualized that can fuse with plants.
Tube Factory
"First & Goal"
Sept. 7—TBA
The Children's Museum delves into the history of football with the requisite inclusion of the Colts' move to Indianapolis and the team's 2007 Super Bowl win. Don't-touch items include the championship trophy and Super Bowl rings. Interactives include field-goal kicking, NFL Scouting Combine drills, trivia quizzes and a 10-yard dash where your speed is compared to that of Colts players.
The Children's Museum of Indianapolis
"Pilgrims"
Sept. 7—22
Storefront Theatre of Indianapolis, which recently opened a new space in Broad Ripple, presents Claire Kiechel's play set on a spaceship populated by a soldier, a teen girl and an outdated robot.
Storefront Theatre
Penrod Arts Fair
Sept. 7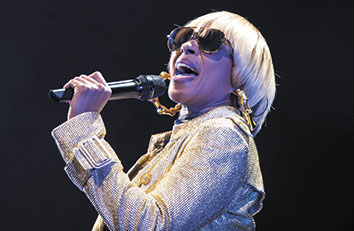 It's the 53rd time around for the annual festival, one of the largest single-day art fairs in the country. While selling visual art is an obvious component, don't forget that there's also music on multiple stages, including performances by Indianapolis Ballet, the Indianapolis Children's Choir, Indianapolis Men's Chorus, Indianapolis Women's Chorus and many more.
Newfields
Backstreet Boys
Sept. 10
The darlings of the 1990s nostalgia crowd return to the concert stage.
Bankers Life Fieldhouse
Mary J. Blige and Nas
Sept. 12
The hip-hop soul star shares the bill with the rapper/songwriter.
Bankers Life Fieldhouse
Indy Jazz Fest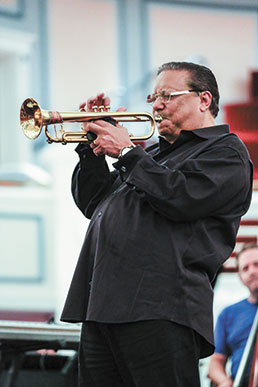 Sept. 12-21
Headliners include a trio of Grammy winners, trumpeter Arturo Sandoval, guitarist Bill Frisell and guitarist Frank Gambale (in separate programs). The festival also includes vocalist Cyrille Aimee with a set of Stephen Sondheim songs and, of course, the nine-hour, 12-band Indy Jazz Fest Block Party.
Multiple venues
"The Legend of Georgia McBride"
Sept. 12—Oct. 6
The Phoenix Theatre season opens with Matthew Lopez's comedy. It concerns a broke, soon-to-be-father who loses his job as an Elvis impersonator and gets the "My Fair Lady" treatment when the bar that employed him opts for a drag show instead.
Phoenix Theatre
Nikki Glaser
Sept. 12—14
The comic known from Netflix's "The Standups," Comedy Central's "Inside Amy Schumer" and SiriusXM's "You Up? w/Nikki Glaser" brings her standup act to downtown Indy.
Helium Comedy Club
The Funky 70s!! IndyBlues Revue
Sept. 13
Brenda Williams headlines an A-team of Indianapolis musicians for a concert celebrating great American music.
District Theatre
Divedapper Poetry Carnival
Sept. 14
It's a reading. It's a picnic. It's a workshop. It's a literary magazine come to life.
Butler University
Indianapolis Symphony Opening Night Gala
Sept. 14
Child prodigy violinist/pianist/composer Alma Deutscher joins ISO Music Director Krzysztof Urbanski and company to help kick off the season.
Hilbert Circle Theatre
"O Solo Wainwright: An Evening with Rufus"
Sept. 14
When he comes to Bloomington, the singer/songwriter will as likely be heard covering Stevie Wonder songs or setting Shakespeare's sonnets to music as covering his own tunes.
Buskirk-Chumley Theater
"Nightfall with Edgar Allan Poe"
Sept. 17—29
Such classics as "The Raven, "The Fall of the House of Usher," and "The Tell-Tale Heart" are woven together for a show recommended for ages 10 and up.
The Children's Museum of Indianapolis
"Sanford Wurmfeld: E-Cyclorama"
Sept. 18—Nov. 9
You don't just see a work by Wurmfeld. You lose yourself in it. The artist creates cycloramas of carefully controlled color in an effort to affect mood through a combination of architecture and painting.
Herron Galleries
Outlaw Music Festival
Sept. 20
With Alison Krauss, Willie Nelson and Robert Plant on the bill, you can decide for yourself who the headliner is.
Ruoff Music Center
"Marcus; or The Secret of Sweet" Sept. 20—23
MacArthur fellow and "Moonlight" Oscar-winner Tarell Alvin McCraney penned this coming-of-age play set in Louisiana just before Hurricane
Katrina struck.
Ball State University Theatre
"Come with Me in Ireland: A Pilgrimage to Yeats"
Sept. 21
Patrick Ball recounts his Irish adventures via Storytelling Arts.
Indiana History Center
Public Art Bicycle Tour
Sept. 21
Representatives from the Arts Council of Indianapolis share stories about the murals, sculptures and other public art in and around White River State Park, the Central Canal and the
IUPUI campus.
Tour starts at TwoDeep Brewing Co.
Holler on the Hill
Sept. 21—22
The festival's entertainment schedule includes sets by Citizen Cope, Mt. Joy, Nikki Lane, Justin Townes Earle and many more. There's also a vendor village, a lineup of food trucks, and a communal hang-out area.
Garfield Park
"You Are There 1915: Madam Walker, Empowering Women"
Sept. 21—Jan. 23
The latest interactive at the Indiana History Center allows visitors to pay a visit to the entrepreneurial icon at a facsimile of her home on North West Street.
Indiana History Center
Steve Martin and Martin Short
Sept. 26
Two of the most famous funnymen in America team up for a live show, with support from a live band.
Palladium
Lotus World Music Festival
Sept. 26—29
Music from the U.S./Mexico border with Frontera Bugalu? Check. Dance music created out of metal cans, engine parts and plastic containers by a band from The Democratic Republic of Congo? Check. An Argentinian folk singer accompanying herself on an Andean lute? Sure. Modern string music from Sweden? Yep. And that's just a hint of what's in store on multiple stages at this joyful annual event.
Downtown Bloomington
"Ragtime"
Sept. 27—Oct. 13
Footlite Musicals tackles one of the most ambitious—and best—musicals of the last few decades. Based on E.L. Doctorow's novel, it blends fictional characters with such real-lifers as Harry Houdini and Henry Ford.
Hedback Theatre
Tony Yazbeck
Sept. 27—28
The song-and-danceman star of Broadway's "On the Town" sings—and taps—in concert.
The Cabaret
"Star Wars: Return of the Jedi"
Sept. 27—29
The Indianapolis Symphony Orchestra under the direction of Jack Everly plays the score while the third part of the middle trilogy (you follow that, right?) screens.
Hilbert Circle Theatre
"The Wiz"
Sept. 27—Oct. 6
Indiana Performing Arts and KaidyDid Productions take a journey down the yellow brick road with the musical that offers such tunes as "Ease on Down the Road" and "Be a Lion."
Athenaeum
OCTOBER
Kevin James
Oct. 2
You might know him as the King of Queens or as mall cop Paul Blart, but James' first performance home was the stand-up stage.
Palladium
"Mystery Science Theater 3000"
Oct. 3
The unexpected hit series in which robots heckle terrible movies morphs into a live show featuring the show's original host, Joel Hodgson.
Clowes Memorial Hall
Harvest
Oct. 3—6
This first-time fest features a hay maze, food sampling, hands-on craft demonstrations, and lots and lots of pumpkins
Newfields
"Bloody Indiana"
Oct. 4
Scary, allegedly true stories provide for a frightful look at the state's past.
Conner Prairie
"Science Fiction Double Feature: The Improvised Rocky Horror Show"
Oct. 4—Nov. 2
Improvisers offer their spin on B-movies of the 1930s through 1960s in this adults-only musical make-it-up-as-they-go show. Audience costumes encouraged.
ComedySportz Indianapolis
"Infinitely Kusama"
Oct. 4—March 29
One piece by Yayoi Kusama fills an entire mirrored gallery.
Indianapolis Museum of Art
PreEnactIndy
Oct. 5
For the third year, a neighborhood is reimagined as three blocks are transformed via actors, interactive spaces, music and more. Don't look for standard street fair fare: This effort, developed by the Harrison Center for the Arts in conjunction with neighbors and neighborhood groups, is about exploring what could be.
East 16th Street
"Masterchef Junior Live!"
Oct. 8
Young chefs square off in culinary competition.
Clowes Hall
Heartland Film Festival
Oct. 10—20
As of press time, titles were yet to be announced for the annual cinema celebration, now in its 28th year.
Various locations
Trevor Noah
Oct. 11
The host of "The Daily Show" kicks off homecoming weekend at IU with a stand-up show.
Indiana University Auditorium
Lillias White
Oct. 11—12
Her "From Brooklyn to Broadway" cabaret show includes songs and stories from White's rise to headlining such shows as "The Life" and "Dreamgirls."
The Cabaret
Deep Purple
Oct. 12
The Long Goodbye Tour brings the legendary rock band, which has sold more than 100 million albums since forming in England in 1968, back to the stage. Just be ready for the likelihood that the person next to you knows only "Smoke on the Water."
Murat Theatre
"Hugh Jackman: The Man. The Music. The Show"
Oct. 12
The star of Broadway (including the upcoming revival of "The Music Man") and film ("The Greatest Showman") brings his live act to town.
Bankers Life Fieldhouse
Nick Kroll
Oct. 12
Some of you might have seen him in "Olympic Dreams" at the last Indy Film Festival. But you are more likely to be familiar with the comic from "The Oh, Hello Show," "Kroll Show," or his voice work on "Big Mouth" and "Sausage Party."
Egyptian Room
"Xanadu—The Musical"
Oct. 13
How do you make the awful Olivia Newton-John movie even campier? Turn it into a Broadway musical. How do you make the Broadway musical even more outrageous? Cast RuPaul's Drag Race stars Ginger Minj and Jinkx Monsoon. The '80s-music-packed show stops in Indy for a two-show day.
Murat Theatre
"And So We Walked"
Oct. 15—Nov. 10
In this one-woman play, past and present merge with dreams as a Cherokee woman journeys along the Trail of Tears.
Indiana Repertory Theatre
"1984"
Oct. 16—17
The touring Aquila Theatre pays a visit to Purdue University with a harrowing adaptation of George Orwell's novel. Arrive early for a discussion with professor Swati Srivastava from the Department of Political Science.
Loeb Playhouse
"Women Sublime: The Feminine Point of View"
Oct. 17—20
Women choreographers are the focus of this program featuring work by Kiesha Lalama, Cynthia Pratt and Mariel Greenlee.
Indiana Repertory Theatre
Indy Bard Fest
Oct. 17—27
For this year's festivities, Carmel Community Theatre presents "Hamlet," First Folio Productions stages "Henry IV, Part 1" (featuring familiar radio voices Abdul-Hakim Shabazz and Matthew Socey), Catalyst Repertory contemporizes "Two Gentlemen of Verona," and Agape Theatre offers a youth production of "The Tempest."
Indy Fringe and District theaters
Annual Faculty Show
Oct. 19—Nov. 18
Those who can—and who teach those who can—showcase their creations.
Indianapolis Art Center
"ArtTroop: Transformance"
Oct. 19—Nov. 18
Concurrent with the faculty exhibition (above), the IAC features works by military veterans exploring the theme of "evolution through art-making."
Indianapolis Art Center
Mary Chapin Carpenter/Shawn Colvin
Oct. 20
That's two singer/songwriters for the price of one. The Center for the Performing Arts now offers pre-show dinners as well.
Palladium
"Together Live"
Oct. 20
You never know who is going to show up at these storytelling events. Past guests have included Reese Witherspoon and Alicia Keys. The core, though, includes writer/philanthropist Glennon Doyle, soccer's Abby Wambach and comedian Sonia Davis.
Clowes Hall
Miro String Quartet
Oct. 23
Taking its name from artist Joan Miro, the foursome has amassed a busy schedule of concerts, including performances with the New York Philharmonic.
Indiana History Center
Meg Wolitzer
Oct. 24
The author of such books as "The Uncoupling" and "The Ten-Year Nap"—and a writer frequently found in Best Short Stories of the Year collections—presents as part of the Butler University Visiting Writers Series.
Shelton Auditorium
Elton John
Oct. 25
You know that character from the movie "Rocketman"? Well, apparently, he's real and he sings his own songs. You might have heard of some of them.
Bankers Life Fieldhouse
"Alabama Story"
Oct. 25—Nov. 17
Who could find harm in a kids' book about a pair of rabbits? Segregationist Sen. E.W. Higgins, that's who. It's the true story of his efforts to ban it and the librarian who fought back. Actors Theatre of Indiana offers the local premiere of Kenneth Jones' play.
Studio Theatre
Earth Wind & Fire Legacy Reunion
Oct. 26
The music continues, thanks to EWF original members Philip Bailey, bassist Verdine White and drummer Ralph Johnson.
Palladium
"A Brush with Beauty: Japanese Paintings in Ink, Color, and Gold"
Oct. 26—Jan. 26
Seven hundred years of painting is surveyed, much of it from the art museum's own collection, as part of the museum's year-long celebration of Japanese art.
Indianapolis Museum of Art
Bach's Mass in B minor
Oct. 27
The Indianapolis Symphonic Choir joins with the Indianapolis Baroque Orchestra for this Bach masterpiece. A dinner at the Indianapolis Art Center follows the performance.
Second Presbyterian Church
Ray LaMontagne
Oct. 27
The singer/songwriter continues his acoustic tour in support of his latest album, "Part of the Light." Kacy & Clayton open the show.
Murat Theatre
Kathy Najimy/"Hocus Pocus"
Oct. 28
Here's a combo for the haunted holiday: The evening includes not only a screening of the comedy flick "Hocus Pocus," but also a live conversation and audience Q&A with star Kathy Najimy. Of course, costumes are encouraged.
Clowes Memorial Hall
New Works Showcase
Oct. 31—Nov. 1
Indianapolis Ballet's program promises fresh, genre-bending choreography in an up-close-and-personal setting. Specific programming TBA.
District Theatre
NOVEMBER
"Coco"
Nov. 2
Bring a pocketful of tissues for Disney's animated stunner about a young boy's quest through the land of the dead.
The Toby
Indiana University Eskenazi Museum of Art Reopening
Nov. 7
Extensive renovations—to the tune of $30 million—have kept the state's largest free art museum closed since May 2017. The reopening in Bloomington includes the debut of a new guest service area, education center, sky bridge, cafe and gift shop.
IU Eskenazi Museum of Art
Patton Oswalt
Nov. 10
One of the comedy world's most acclaimed talents hasn't left the stand-up stage for long, in spite of appearances on "Parks and Recreation," "Veronica Mars," "Veep" and other shows. Here, he headlines following an opening act by Kath Barbadoro.
Clowes Hall
Terrance Hayes: On the Legacy of Etheridge Knight
Nov. 11
The National Book Award-winning poet speaks at Butler University on the influence and impact of Knight, who honed his writing skills while serving in the Indiana State Prison, going on to become one of the leading poets of his time.
Shelton Auditorium
"So You Think You Can Dance Live!"
Nov. 14
The top 10 contestants from the most recent season of the Fox TV series hit the road for a program of solo and group work. They'll be joined by two "dance all-stars."
Murat Theatre
"Elixir of Love"
Nov. 15-17
Donizetti's romantic comedy opens the 45th season for Indianapolis Opera, which moves to new locations this year. Sung in Italian with English supertitles.
Tarkington Theatre
Adele Givens
Nov. 15—17
The comedian who has popped up on a long list of TV shows including "Def Comedy Jam," "Martin" and "The Parkers" pops into town for a series of sets for audiences 18 and over.
Helium Comedy Club
"Blurring the Line: The Eiteljorg Contemporary Art Fellowship"
Nov. 16—Feb. 2
A highlight of the art season when it rolls around every other year, this challenging, thought-provoking exhibit features the work of five selected Eiteljorg Fellows. This time, that includes Hannah Claus, an installation artist from Montreal; Demian DineYazhi, a multimedia artist from Portland, Oregon; and Matthew Kirk, a painter from Queens, New York.
Eiteljorg Museum of American Indians and Western Art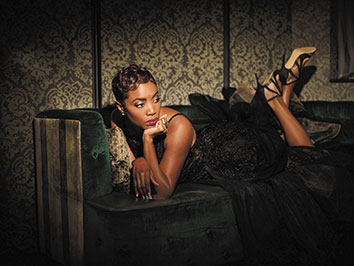 Heather Headley
Nov. 16
Since growing up in Fort Wayne, Headley has starred in Broadway's "The Lion King," won a Tony as Best Actress in "Aida," and headlined a revival of "The Color Purple." This appearance is for The Cabaret's annual fundraising gala.
The Cabaret
Susan Orlean
Nov. 21
The bestselling author of "The Orchid Thief" (which led to the movie "Adaptation") and the recent "The Library Books" speaks as part of the Butler University Visiting Writers Series.
Shelton Auditorium
Tonic Ball
Nov. 22
If you like the music of ABBA, Tonic Ball has you covered. Same if you like Elton John, Johnny Cash, Beyonce or Pearl Jam. All will be covered by top local bands at this annual benefit for Second Helpings.
Various Fountain Square locations
Jordan Donica
Nov. 22—23
It's homecoming weekend for the Indianapolis native who has gone on to play Marquis de Lafayette in the first national tour of "Hamilton."
The Cabaret
"Czech Mates: Janacek, Brahms and Friends"
Nov. 23
1986 International Violin Competition of Indianapolis bronze medalist Andres Cardenes joins the Indianapolis Symphony Orchestra for Brahms' Double Concerto and more.
Schrott Center for the Arts
Alice Cooper
Nov. 25
The legendary rock shocker is still going strong—with a boost from his recent appearance on TV's live "Jesus Christ Superstar."
Murat Theatre
Silent Fright
Nov. 29—Dec. 15
Defiance Comedy offers another irreverent holiday production. This time, Santa's elves face a problem that leads to jokes recommended for ages 14 and up.
Indy Fringe
"The Magic Snowman"
Nov. 29—Jan. 5
On the day of winter's first snow, a mysterious stranger arrives in a gloomy village and creates a magic snowman to perk things up.
The Children's Museum of Indianapolis
DECEMBER
Celine Dion
Dec. 3
After a lengthy stint in Las Vegas, the songstress hits the road on her Courage World Tour.
Bankers Life Fieldhouse
"An Enemy of the People"
Dec. 4—8
Butler University Theatre stages Henrik Ibsen's classic about a doctor who wants to share a truth that the public and the powers that be don't want to hear. For comparison, see Marian University's version in February.
Lilly Hall Studio Theatre
Jon McLaughlin
Dec. 6
The pride of Anderson—whose "Indiana" album made a splash in 2007, at least in these parts—plays to a close-to-hometown audience.
Egyptian Room
Straight No Chaser
Dec. 7—8
The gang of nine returns to Indy for four a cappella shows.
Murat Theatre
"Hamilton"
Dec. 10—29
At last, central Indiana gets a visit from the touring company of the megahit musical, which anchors a strong season from Broadway in Indianapolis.
Murat Theatre
DePue Brothers Band: A Bluegrass Family Christmas
Dec. 13
Yes, that's DePue as in Zach DePue, former principal violinist for the Indianapolis Symphony Orchestra. He and his siblings bring their string talents to this concert, embracing not just bluegrass but also rock and classical.
Indiana Landmarks Center
"Songbirds & Slaaaybells"
Dec. 16
Members of the touring cast of "Hamilton" sacrifice their day off for a one-night-only evening of non-Hamilton music to benefit the Damien Center and Broadway Cares/Equity Fights AIDS.
The Cabaret
"The Muppet Christmas Carol"
Dec. 21
Indy Film Fest's Cereal Cinema series means another generation can enjoy the pleasures of a Saturday morning family movie in the company of a bowl of sugar-sweetened cereal bathed in milk. Here, the meal is part of the cinematic deal.
The Toby
JANUARY
"Holding the Man"
Jan. TBA
Bolt Theatre stages Tommy Murphy's adaptation of Timothy Conigrave's memoir about his 15-year relationship with a boy he met and fell in love with in private school.
District Theatre
"La Vie on Broadway"
Jan. 2—12
A new piece set to music from Broadway shows, choreographed by David Hochoy and Stuart Coleman, is paired with "Piaf!," a Dance Kaleidoscope favorite.
Indiana Repertory Theatre
Beethoven 2020
Jan. 10—25
Pick your favorite of Beethoven's first five symphonies or come for all of them as the Indianapolis Symphony Orchestra covers them sequentially (with his Triple Concerto added for good measure).
Hilbert Circle Theatre
"Come from Away"
Jan. 21—26
Broadway in Indianapolis brings to town this surprisingly upbeat musical hit about the passengers and crew of a diverted 9/11 flight and the welcome they received in a small Canadian town.
Clowes Hall
"Dominance and Defiance"
Jan. 25
The Indianapolis Chamber Orchestra offers Michael Daugherty's "Trail of Tears," which musically explores the forced removal of Native Americans from their ancestral lands. Also on the bill, music by Beethoven and Shostakovich.
Schrott Center for the Arts
Pavel Berman with the Ronen Chamber Ensemble
Jan. 28
The 1990 International Violin Competition gold medalist joins the ensemble for an evening of music by Minotti and Berwald, along with Sarasate's
"Carmen Fantasy."
Indiana History Center
Leslie Odom Jr.
Jan. 31—Feb. 1
The "Hamilton" star joins the Indianapolis Symphony Orchestra for a pops concert featuring jazz standards and Broadway hits.
Hilbert Circle Theatre
FEBRUARY
"Bill W and Dr. Bob"
Feb. 7—16
This drama re-creates the meeting between Bill Wilson and Dr. Bob Smith that led to the creation of Alcoholics Anonymous.
The District Theatre
"Dutchman"
Feb. 14—23
Maverick Theatre Company takes on Amiri Baraka's groundbreaking play with its mythic look at race and violence in the 1960s.
Indy Convergence
Vivaldi's "The Four Seasons"
Feb. 16
Luke Hsu, 2019 International Violin Competition of Indianapolis bronze medalist, scores his local solo recital debut. He also performs the world premiere of his own composition.
Indiana History Center
"An Enemy of the People"
Feb. 20—23
No, you aren't seeing double. It's the same story Butler University's production is telling in December. This one is the recent adaptation by Tony-winner Robert Falls, recently staged at the Goodman Theatre in Chicago.
Marian University Theatre
"Sweeney Todd"
Feb. 21—22
The Carmel Symphony Orchestra teams up with Actors Theatre of Indiana for a concert performance of the glorious and gruesome Stephen Sondheim musical about a barber out for revenge.
Palladium
Bill T. Jones/Arnie Zane Company
Feb. 22
IU Auditorium isn't just presenting work by the top-tier dance company, it commissioned this mammoth work involving more than 100 dancers.
Indiana University Auditorium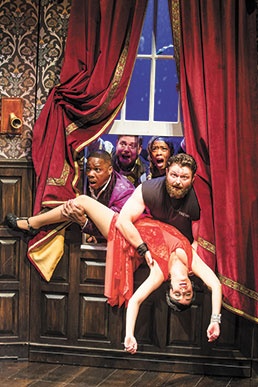 "The Play That Goes Wrong"
Feb. 25-March 1
If you are a fan of knockabout comedy, here's the Broadway in Indianapolis show for you. In it, a theater troupe tries to contend with an escalating series of on-stage disasters.
Clowes Hall
"The Agitators"
Feb. 27—March 22
Mat Smart's drama looks at the 45-year friendship—and occasional battles—between Frederick Douglass and Susan B. Anthony.
Phoenix Theatre
MARCH
The Shanghai Quartet
March 18
Ensemble Music Society presents the foursome that, since 1983, has amassed a resume that includes performances at most of the world's leading venues.
Indiana History Center
Ruth Reinhardt with the Indianapolis Symphony Orchestra
March 19—21
With the next music director for the Indianapolis Symphony Orchestra to be determined (see Talking Points, page 16B), this is a season where as much attention might be focused on the guest conductors as it is on the players. This concert features one such possibility, along with cellist Maximilian Hornung.
Hilbert Circle Theatre
"Don Giovanni"
March 20—22
Mozart's masterpiece, based on the story of Don Juan, features baritone Eric McKeever from Lyric Opera of Chicago in the title role and Metropolitan Opera soprano Kirsten Chambers opposite him.
The Toby
"Frankenstein"
March 21
For years now, the Indianapolis Chamber Orchestra has reserved a spot for an evening featuring live accompaniment of a silent movie classic. This year, it switches things up a bit by giving the same treatment to the iconic 1931 horror film.
Schrott Center for the Arts
"The Paper Dreams of Harry Chin"
March 25—April 19
Jessica Huang's play concerns a Chinese immigrant caught between two worlds after arriving in the United States via forged documents during the Chinese Exclusion Act.
Indiana Repertory Theatre
Circus Day
March 28
Clowns, carnival games, crafts and, of course, cotton candy are all part of this annual event.
Indiana History Center
APRIL
"West Side Story"
April 3—4
Leonard Bernstein's score gets the full symphonic treatment as the ISO presents a concert version. Cast TBA.
Hilbert Circle Theatre
"Journey Into Light: Travels With JMW Turner"
April 10—Oct. 4
Thirty-two works by the English Romantic painter are featured in this exhibition built from the IMA's collection.
Indianapolis Museum of Art
"Brundibar" and "Vedem"
April 24—26
Indianapolis Opera winds up its season with a pair of short works. The latter, featuring members of the Indianapolis Children's Choir, not only is a first-time production for IO but also is the first time it has performed a work by a female composer.
The Toby
"Damn Yankees"
April 24—May 17
Just in time for baseball season, Actors Theatre of Indiana stages the musical about a Washington Senators fan who sells his soul to the devil in exchange for a chance to play in the big leagues. The score includes "You Gotta Have Heart," "Whatever Lola Wants" and more.
Studio Theatre
Indy Film Fest
April 30—May 10
Lineup TBA.
Various locations
MAY
"Tessa Lark's Hot Swing"
May 12
Gypsy jazz music composed by the likes of Django Reinhardt fills out the program featuring 2014 International Violin Competition of Indianapolis silver medalist Lark along with bassist Michael Thurber.
The Cabaret
"Anastasia"
May 26—31
Yes, it's another animated film turned into a Broadway musical. But this non-Disney offering sports a strong score and a surprisingly compelling story about a young woman who might be Russian royalty.
Murat Theatre
John Hartford Memorial Festival
May 27—30
One of Brown County's signature music events inevitably features a strong lineup of bluegrass musicians from around the world.
Bill Monroe Music Park-Campground
"Shock of the Modern"
May 28—31
A new piece by Dance Kaleidoscope Artistic Director David Hochoy is partnered with previous favorites "iconoGlass" and "Electric Counterpoint."
Indiana Repertory Theatre
JUNE
"Clue: On Stage"
June 4—15
The silly film based on the board game gets transferred to the stage in a production that encourages audiences to guess whodunnit from among such characters as Miss Scarlett and Professor Plum.
Buck Creek Players
"Edward Hopper and the American Hotel"
June 7—Sept. 13
Hopper was uniquely interested in places, and this exhibit—with 100 works by 27 artists—looks at how hotels, motels, etc., have been looked at through the years by artists and the public.
Indianapolis Museum of Art
"Saint Susan"
June 11—21
Marsha Grant directs her own original play about Elizabeth Cady Stanton and Susan B. Anthony.
Epilogue Players
"Detroit '67"
June 18—July 12
The Phoenix Theatre and Summit Performance team up for a production of Dominique Morisseau's drama, with music, set during the Detroit riots.
Phoenix Theatre
__________
Lou Harry, former IBJ arts & entertainment editor, now edits Quill, the magazine of the Society of Professional Journalists. He hosts the Lou Harry Gets Real podcast and writes on the arts for www.louharry.com and elsewhere. @louharry
Check out more A&E content.
Please enable JavaScript to view this content.