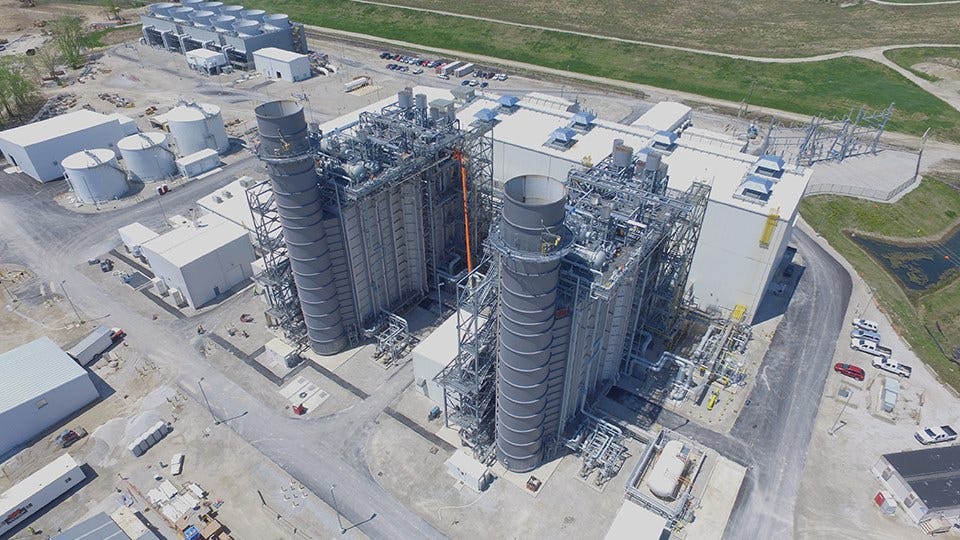 Indianapolis-based utility AES Indiana has agreed to reduce the amount it will charge customers for costs related to the breakdown of its newest power plant from $71 million to $13.7 million under a settlement agreement approved Wednesday by state regulators.
Two back-to-back breakdowns kept the Eagle Valley power plant in Martinsville offline for 11 months between April 2021 and March 2022. The company spent months with vendors repairing the plant and trying to determine the cause of the outages.
AES  had originally said it wasn't at fault for the breakdowns of what it called a complex mechanical system, and said it shouldn't have to swallow the cost. It wanted customers to pay for much of the expense of repairs and of buying electricity from the grid.
But under the settlement agreement, it agreed not to pass along the bulk of costs associated with the breakdowns to its 500,000 customers.
Several consumer groups, including Citizens Action Coalition of Indiana, the Indiana Office of Consumer Counselor and the AES Indiana Industrial Group, said the utility was responsible and that the plant had a long history of problems.
Some praised the settlement agreement, which they said saved consumers tens of millions of dollars.
"All in all, we think this is a great deal for customers," said Kerwin Olson, executive director of Citizens Action Coalition.
The settlement agreement, which was reached last fall, was crafted for the "purpose of compromise," and AES Indiana did not admit to fault for the breakdowns, according to exhibits filed with the Indiana Utility Regulatory Commission.
"AES Indiana worked with our stakeholders to reach a fair and balanced resolution that minimizes the impact to our customers," the company told IBJ in an email. It did not announce the settlement on its website or in a press release.
Under the agreement, AES Indiana is allowed to recover about $20.5 million from customers, but the company agreed to reduce future costs by $6.8 million, lowering the amount that customers will have to shoulder to $13.7 million.
The 671-megawatt Eagle Valley power plant, capable of powering about a half-million houses, was built at a cost of $600 million and began operating in 2018. It replaced an older, coal-fired power station, also known as Eagle Valley, which had six generating units and a capacity of 260 megawatts.
The new plant combined two General Electric natural-gas-fired turbines with one Toshiba steam turbine.
Please enable JavaScript to view this content.