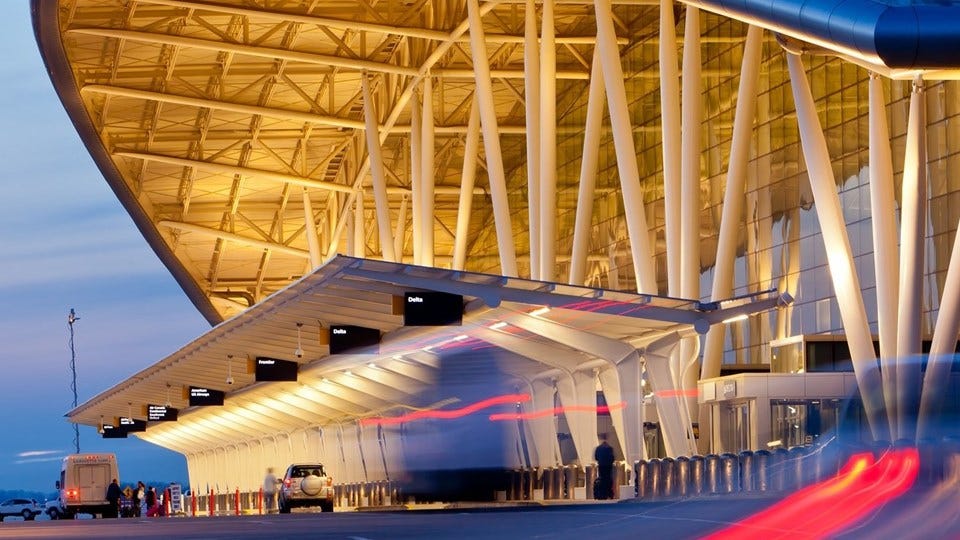 The Indianapolis Airport Authority has hired local architecture and design firm CSO to determine the feasibility of a new hotel on the grounds of Indianapolis International Airport.
The authority's board on Nov. 18 approved a contract for about $354,000 with CSO, which will work with six subcontractors to evaluate architectural, engineering and other hotel-specific needs and costs.
The process will include initial schematics and renderings for a potential project, as well as a feasibility study from airport staff. It's expected to take about six months.
The approval of such a study marks the first substantive step in the authority's consideration of the airport-connected hotel—which would sit on the west side of the existing terminal garage—since the new terminal opened in 2008.
"Conceptually, there is interest in providing a terminal connected hotel at the airport, so we are looking at a couple of different things," said Jarod Klaas, senior director of planning and development  for the airport authority.
The study is expected to give airport officials a look at the size, total all-in cost and revenue requirements for the hotel to be feasible. But it won't be the final word on whether the project moves forward.
"We will give the board that [information] and let them see the numbers, then determine next spring whether this is a project that will go forward and be implemented," Klaas said.
The airport for years has mulled the hotel project. It was part of original designs for the terminal, dating back to 2003. But officials have questioned whether there's demand to justify the construction of the hotel.
Earlier this year, the airport authority approved plans for an expansion to the parking garage to accommodate an additional 1,500 vehicles (many of them for rental car companies). That $76.6 million project is now underway.
If the hotel project were to move forward, construction likely wouldn't begin before 2024, with next year generally focused on design and financing work. The hotel likely wouldn't be completed until late 2025 or early 2026.
Because of that timeline, Klaas said, airport staff isn't overly concerned with a potential economic downturn that could be on the horizon. Even so, he noted, they're also not turning a blind eye to the possibility.
"The economic picture certainly will need be looked at, but we have to look longer than just the next six to 12 months," he said. "Nobody has a crystal ball, but if there is an economic downturn, my experience here has been that we can get better prices on projects, more bids and a lot of interest in the work. We seem to get a better bang for our buck.
"It's just about doing your due diligence, and [evaluating] the timelines involved and what to expect out of a rebound in the market, so you're ready for it."
Please enable JavaScript to view this content.