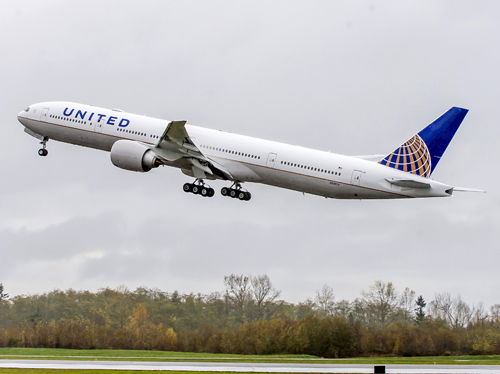 Nonstop flight service between Indianapolis and Salt Lake City is returning early next year, Delta Air Lines and Indianapolis International Airport officials confirmed Thursday.
The nonstop route, which was discontinued in February 2022 by Delta due to sluggish travel amid the pandemic, will be restored March 10.
Airport officials also said existing nonstop service to San Francisco, through United Airlines, will be moved to a more favorable time later this year, with red-eye flights shifting mostly to daytime hours. Flights from Indianapolis will depart at 9:45 a.m. local time and arrive at 11:45 a.m. Pacific Time. Departures from San Francisco will take off at 1:40 p.m. Pacific Time and arrive around 9 p.m. Indianapolis time.
The flights are now available for booking.
"There's nothing that Indy does better than come together for community collaborations that have a great impact," said Marsha Wurster, senior director of commercial enterprise for the airport, in written remarks. "Through a collaboration with our business community, and specifically Indy tech industry leaders, the Indianapolis International Airport has worked with our airline partners to improve nonstop access to key business and leisure destinations."
Salt Lake City is a burgeoning tech hub, with headquarters and regional offices for many large companies, including Ancestry.com, SoFi, Overstock and Artemis Health. And San Francisco has one of the largest technology-focused business sectors in the United States.
"The addition of Salt Lake City and adjusted flight schedules for San Francisco not only helps Hoosiers maximize their time, but also enables enhanced access for tech and other commerce within our state," Wurster said.
Scott Dorsey, managing partner for Indianapolis venture studio High Alpha, initially shared news of the flights on Wednesday night in a post on X, formerly known as Twitter.
Delta announced in late 2021 it planned to discontinue the Salt Lake City route as one of several cuts to its service schedule, but flights to the city have continued through indirect routes offered by American Airlines, Frontier Airlines and United.
The daily flight will operate year-round on a Boeing 737-800 aircraft. It is expected to depart Indianapolis at 8 a.m. local time and arrive in Salt Lake City at 9:50 a.m. Mountain Time. The return flight will depart Salt Lake City at 5:50 p.m. Mountain Time and arrive in Indianapolis at 11:20 p.m. local time.
In a statement, Delta said it is "committed to connecting people to where they most want to fly and continuously monitors customer demand to adjust our schedule as needed."
Please enable JavaScript to view this content.