A Maryland-based company is gearing up to open a liquor superstore on East 86th Street, a move that would mark the first incursion into Indiana by a large, out-of-state liquor retailer since the U.S. Supreme Court struck down residency requirements last year.
Total Wine & More, the nation's largest retailer of beer, wine and spirits with 206 superstores, has filed an application with the Indiana Alcohol & Tobacco Commission to open a store in part of a former Marsh Supermarkets location at 1460 E. 86th St. in the Nora Corners Shopping Center. A hearing is scheduled for March 2.
The Total Wine store format is unlike anything the Indiana market has seen. The chain's stores average 25,000 square feet—almost five times the size of typical liquor stores currently operating here.
The chain often opens multiple stores in a market—in Louisville, for instance, it has two. An aggressive push into Indianapolis would be sure to take a bite out of Indiana liquor retailers that are already competing against a wide assortment of large grocery stores, drugstores and convenience stores.
It could also mark the beginning of a push by numerous out-of-state liquor retailers to open shop here. Some of them have tried in past years but have been rebuffed by Indiana's requirement that permit holders live here.
Indiana is home to thousands of homegrown liquor retailers, from small players with one or two locations to mid-tier operators, such as Indianapolis-based 21st Amendment, with 20 locations, and Indianapolis-based Big Red Liquors, with 59 locations.
But in the wake of the Supreme Court decision invalidating residency requirements for liquor store operators, and a national superstore pushing to move in, Indiana's retail liquor industry is on the cusp of a major shakeout, some experts predict.
"My guess is that a lot of mom and pop liquor stores will probably close down, and even larger chains will see a negative impact," said Boyoung Seo, assistant professor of business economics and public policy at Indiana University's Kelley School of Business in Bloomington, who has studied the liquor industry in other states.
Huge operators have decided advantages. For starters, they can buy large volumes at discount prices from distributors. Under Indiana law, the distributors have to make those discounts available to all retailers, though small players are left on the sidelines unless they join co-ops that make the volume buys feasible.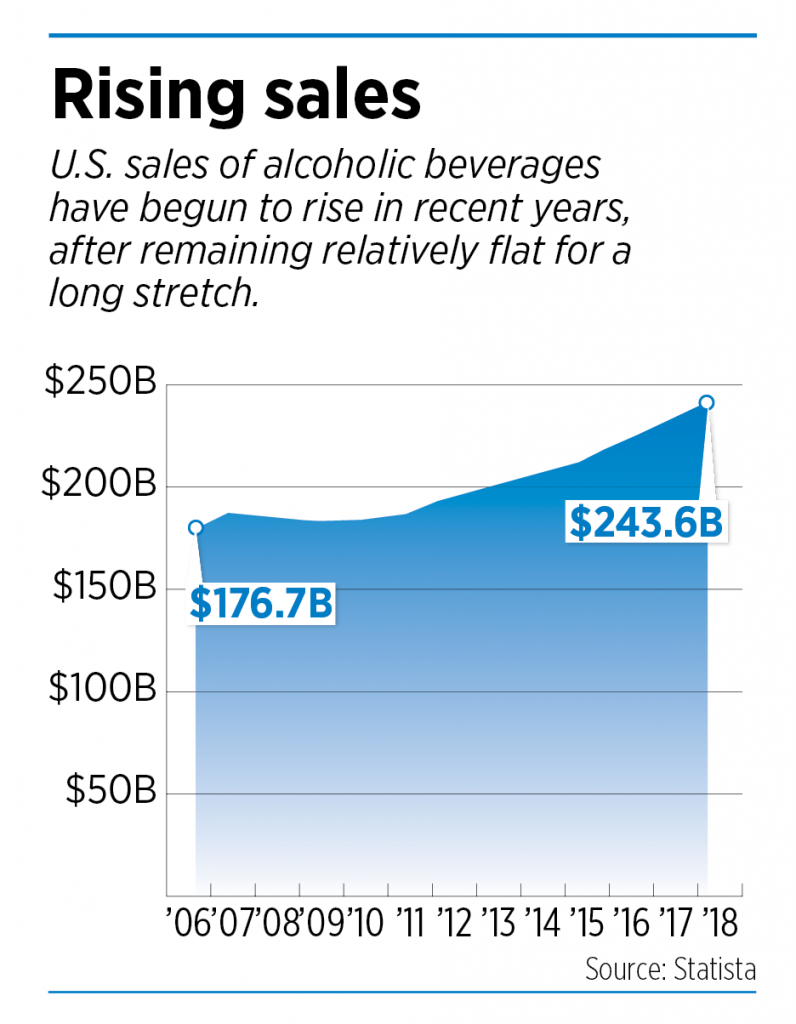 Large retailers also can sell at lower prices and be more promotional—offsetting those narrower profit margins with higher volumes.
"They're so big, they can handle a couple months of negative profit on cheap prices, because they're not really under financial stress," Seo said. "But for mom and pop liquor stores, if they are hurt for a month, it might be really difficult for them to stay open for another month."
Mark Perlstein, a retail broker who serves as first vice president of CBRE, a commercial real estate brokerage, said several out-of-state liquor superstores are looking for space in Indianapolis.
"There's a lot of competition here in the liquor-store business," he said. "I'm sure that the liquor store operators don't want these guys coming into the market, but I think there's only so much they can do."

None of the larger liquor chains in Indiana—including Big Red Liquors, 21st Amendment or Crown Liquors—returned calls to IBJ.
Formidable player
If any national chain could upend the Indiana retail liquor market, Total Wine & More, based in Bethesda, Maryland, seems to be a top contender.
The privately owned company—which did not respond to requests for comment—has more than 4,000 employees spread out at locations in 24 states, giving it plenty of heft to compete in a highly regulated industry. It does not disclose sales, though Forbes reported in 2017 it had annual revenue of $3 billion.
Total Wine has built a reputation for aggressive discounting and for attracting big crowds with its selection of more than 8,000 wines, 2,500 beers and 3,000 spirits.
The company also is known for pushing hard against long-standing alcohol laws in numerous states. It does that through a mix of litigation, lobbying and enlisting support from its customers.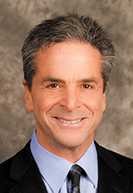 In Massachusetts, it sued to invalidate a regulation that prevents retailers from selling alcohol below cost, a common practice in other industries, according to The Boston Globe.
The company is credited with overturning a ban on Sunday alcohol sales in Minnesota, pushing for later closing times in Connecticut and overturning a ban on volume discounts in Maryland.
It also was part of the legal challenge to Tennessee's residency requirements that ultimately made its way to the U.S. Supreme Court, which in a 7-2 decision last summer found the restrictions unconstitutional.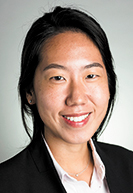 The decision affects Tennessee, Indiana and about 20 other states with residency restrictions. In the majority opinion, Justice Samuel A. Alito Jr. wrote that such a restriction was unconstitutional because it "blatantly favors the state's residents and has little relationship to public health and safety."
Total Wine was founded in 1991 by brothers David and Robert Trone, who started with a single store in Delaware and built an empire from Florida to California. David Trone served as company president until 2016, when he stepped back to run for Congress from Maryland as a Democrat.
He failed in his first try, despite spending $13 million, a record for a self-funded campaign. He succeeded two years later, garnering 57% of the vote.
Groundbreaking permit
By seeking the Nora permit, Total Wine is trying to gain a foothold in a state long famous for protecting local liquor interests.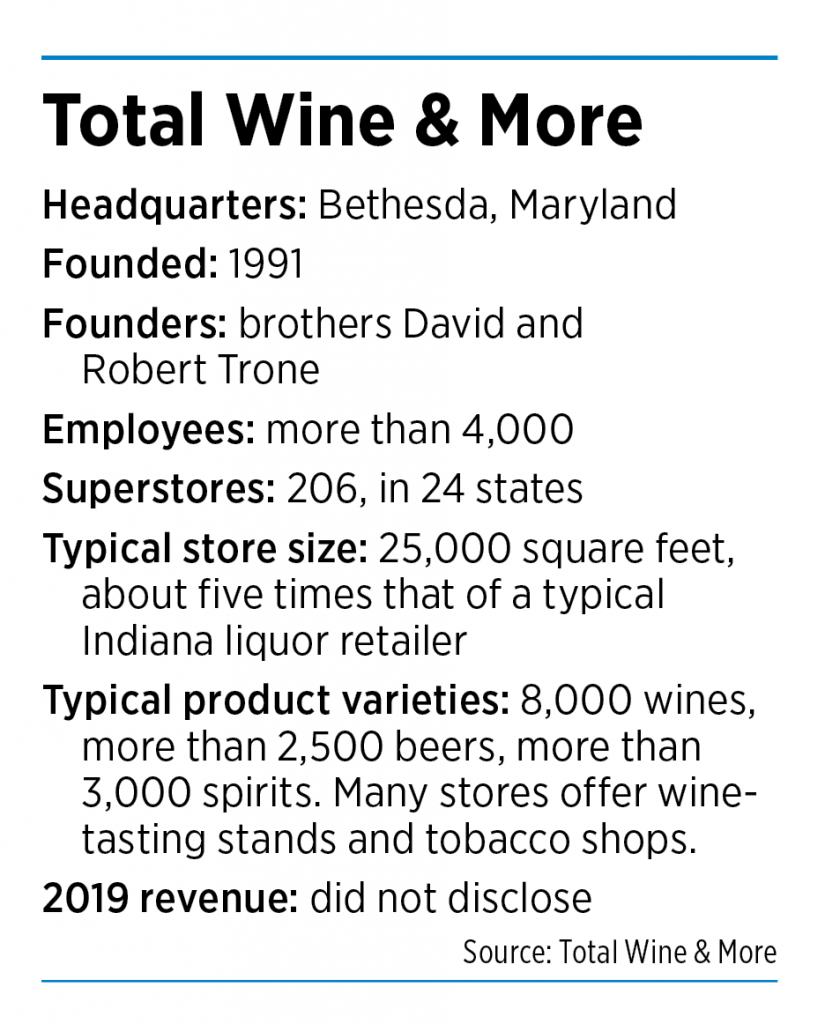 The Indiana residency statute still on the books prohibits the state Alcohol & Tobacco Commission from issuing a retail permit to any company unless at least 60% of its common stock is owned by people who have been Indiana residents for five years. "Sell here, live here," was the state's unofficial motto for liquor retailers.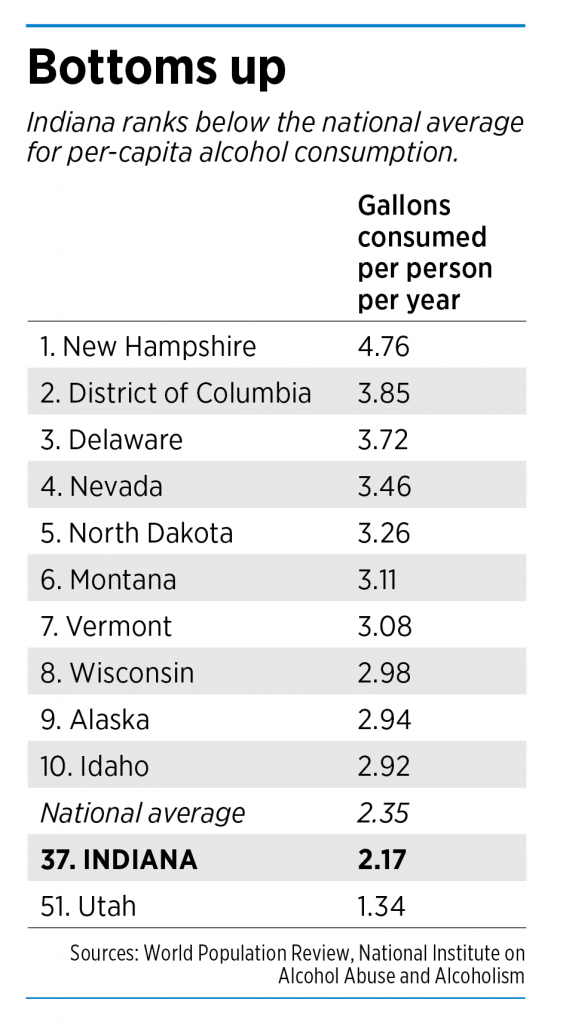 Over the years, Indiana carved out exemptions for grocery stores, pharmacy chains and other businesses, so that, today, the residency requirement applies only to liquor stores (sometimes called package stores) and restaurants that sell less than $100,000 in food a year.
Though the Supreme Court deemed residency restrictions like Indiana's unconstitutional, it is an open question whether state lawmakers will change the statute, or whether the Indiana Alcohol & Tobacco Commission will balk at the Maryland company's permit application.
The Alcohol & Tobacco Commission is aware of the court ruling and is awaiting an advisory opinion from the Indiana Attorney General's Office on how it applies to Indiana's alcohol laws, said Lindsay Hyer, the commission's director of communications.
David Rothenberg, former chief counsel to the Indiana Alcohol & Tobacco Commission, told IBJ: "I think the Legislature needs to address the law, or a court needs to find that the law is unconstitutional under the Supreme Court decision, which would obviously make the law invalid.
"It will be interesting to see what happens with particular application."
The alcohol commission's website contained only bare-bones information on the Nora application, and commission officials did not say whether any supporting documents had been filed, such as remodeling plans or architect's renderings.
The Marsh store, which measures about 49,000 square feet, has been mostly vacant since the now-defunct grocery chain closed it in April 2017 and filed for bankruptcy a month later. Discount grocer Aldi later took over less than half the space and opened a store in 2018 but left more than 25,000 square feet empty.
Based on a summary of store openings in recent years posted on Total Wine's website, it's not unusual for the company to use abandoned retail space for new locations.
In Louisville, it remodeled a former Staples office-supply store two years ago into a 20,000-square-foot liquor store. In Myrtle Beach, South Carolina, it opened a superstore last year in a former HHGregg appliance and electronics store.•
Please enable JavaScript to view this content.