Should Indiana move its primary to earlier in the year to play a bigger role in presidential politics?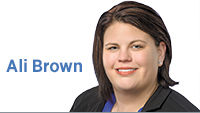 The excitement of a presidential primary can be monumental for voters, especially for people new to the process. I say this because, like so many other engaged voters, I entered politics after being called into the process.
My first experience in the political world was during the 2007-2008 primary season. It was my first political job in Indiana, and I was hired as a driver for Jill Long Thompson, a former congresswoman and then-candidate to be Indiana's governor.
As we traveled throughout our state, I remember how exciting it was for then-U.S. Sens. Barack Obama and Hillary Clinton, as well as former President Bill Clinton and other popular surrogates, to seemingly weave through each diverse region of the Hoosier state, speaking about specific community issues with ease.
That was a super exciting time in Indiana—we were finally an important piece to the national puzzle. So don't get me wrong: I am in favor of having competitive presidential primaries in our state. However, unless elected leaders in the General Assembly reform our ballot system, I just cannot be in favor of moving Indiana's primary date up in order to achieve national buzz.
There are a lot of barriers of entry for someone running for office in Indiana. For the offices of governor, senator and president, Indiana requires each candidate who wants to qualify for the ballot to get 500 certified signatures in each congressional district.
This requires a massive amount of infrastructure and organizing on the grassroots level. Every signature collected must be turned in to that respective voter's county clerk's office for verification, with some signatures being declined for failing to meet the state's qualifications. That means campaigns must collect 800-1,000 signatures in each of our nine congressional districts to ensure that they hit the requirement of 4,500 verifiable signatures to turn into the state.
Right now, the deadline for signature verification and submission to the Election Division happens in early February. To make our primary day earlier in the year, this verification process would need to be moved back to the fall of the year before, putting the deadline smack dab in the middle of municipal election season.
County clerks simply do not have the bandwidth to run and verify local elections at the same time they are certifying signatures for ballot petitions. In my view, this is simply too much to ask.
Elections and politics are always local—never the other way around. So as much as I would love for Hoosiers to experience the excitement and the influx of national political organizing, I think it could collapse our state's electoral process—unless our state elected leaders overhaul our ballot-access process.
When there's genuine and earnest support for such reform, we can have a serious conversation about how to tackle the glaring error that is our primary date. Until then, I urge Hoosiers to focus on what can be changed in the short term, and that's energizing the electorate, breaking the supermajorities in both Statehouse chambers, and calling for fair district maps during next year's redistricting process. Only then will we be able to approach the idea of moving up Indiana's late primary status in a presidential election.•
__________
Brown is a small business owner and not-for-profit executive who represents District 5 on the Indianapolis City-County Council. Send comments to ibjedit@ibj.com.

Click here for more Forefront columns.
Please enable JavaScript to view this content.