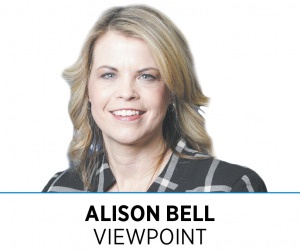 Workplaces across Indiana and the country continue to be redefined from all angles as the workforce evolution continues. Perhaps most notably since early 2020 is the shift to more remote work opportunities. By 2025, it's expected 36 million Americans will have work-from-home or flex jobs—an 87% increase from pre-pandemic levels.
Employers and employees alike are gravitating toward remote work opportunities for myriad reasons, including increased flexibility, productivity and more. Local lawmakers are currently considering legislation to attract remote workers to Indiana, part of the state's economic development strategy. Enticing skilled remote workers to the state brings countless benefits, including adding to Indiana's labor force and local economic growth.
However, with this shift, organizations open themselves up to more cybersecurity vulnerabilities. Hackers have ramped up their social engineering and ransomware attacks in recent years, causing widespread damage and raising concerns for employers, governments, individuals and more about the proper management and control over secure networks and devices. In fact, Gov. Eric Holcomb's Next Level Agenda, which outlines legislative priorities for 2022, includes the implementation of grant funding that helps local communities safeguard and strengthen their cybersecurity needs.
All of these trends signal a growing need for IT and cybersecurity jobs, a sector the U.S. Department of Labor Statistics' Information Security Analysts Outlook expects to grow 31% through 2029—more than seven times the national average of 4%.
The rise in remote work is a major factor weighing on the growth of IT and cybersecurity in the workforce, but it's not the only one. The adoption of technology such as artificial intelligence and automation also plays a role, creating a need for new skill sets. Some of the most in-demand skills right now are tech-related, including machine learning, cloud computing, health care IT and cybersecurity. According to Forbes Technology Council, cybersecurity, software coding, data experts, data engineers and more are considered to be tech roles experiencing a shortage. The U.S. News & World Report ranked information-security analysts as No. 1 in its 100 Best Jobs of 2022, thanks to a strong 10-year outlook.
To stay on top of shifts in skill requirements, more employees and organizations are focusing on continuing education through online degree programs, certifications, workshops, books, software programs and more. Investing in accessible, affordable higher education programs that effectively upskill or retrain our workforce is a key driver of economic growth and workforce development. Education at any level is the foundation.
For students graduating from high school or Hoosiers looking for a job transition, a career in IT might seem intimidating if you don't have a background in technology or an understanding of the full spectrum of IT opportunities out there. There's also a need for entry-level micro-credential courses designed for individuals to help decide if a degree in IT is a good fit and how their interests align with the jobs that are actually available right now.
Indiana's workforce outlook has all the signs pointing to remote-first workplaces and a need for stronger IT practices. It's crucial for organizations—and employees—to be aware of how the landscape is changing and to stay agile. By doing so, Hoosier businesses can protect their assets, contribute to the growing IT workforce, maintain remote-first or hybrid workplace models, and scale alongside their goals.•
__________
Bell is the chancellor of WGU Indiana, a not-for-profit, online university offering degrees in the four colleges of business, teaching, IT and health/nursing.
Please enable JavaScript to view this content.