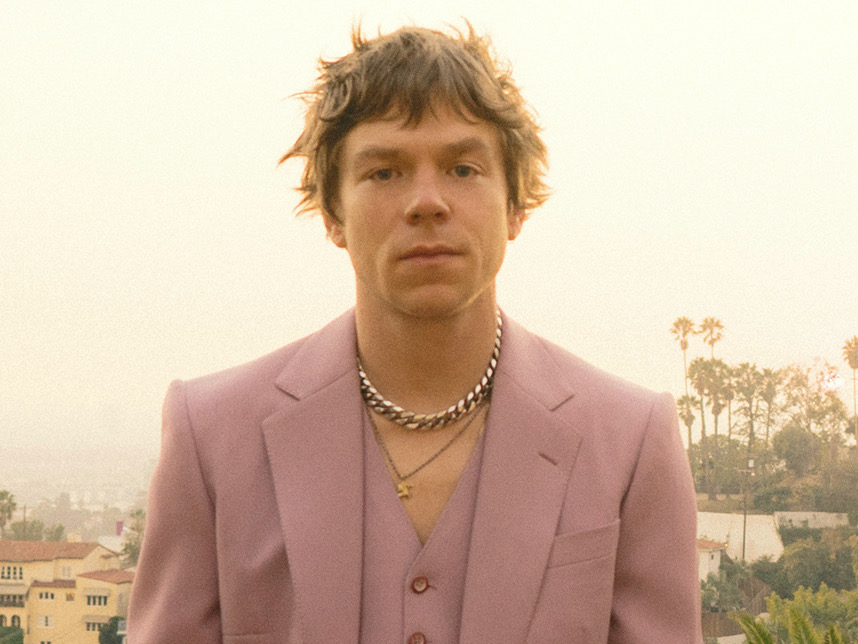 The upcoming All IN Music & Arts Festival isn't shaping up to be a run-of-the-mill summer concert event.
For starters, the festival will use an indoor arena, Indiana Farmers Coliseum at the Indiana State Fairgrounds, for All IN's second stage—an unusual setting within a summer festival.
All IN's main stage will be placed at the Hoosier Lottery Grandstand, meaning the Grandstand will be the site of large-scale concerts for the first time since seven people were killed in a stage-rigging collapse before a Sugarland performance at the 2011 Indiana State Fair.
Aside from the festival's infrastructure, All IN's organizers want to make a big impression with two all-star bands celebrating the music of the Allman Brothers Band and Tom Petty Sept. 3-4.
Billed as "Dreamsets," the performances follow the tradition of Bonnaroo SuperJams in which musicians from different bands, genres and eras come together for one-night-only collaborations.
The Bonnaroo SuperJam reference isn't a stretch, because one of All IN's organizers, Paul Peck, produced the first SuperJam in 2002 as well as subsequent all-star gatherings at the rural Tennessee festival.
Peck doesn't attempt to contain his enthusiasm when talking about Dreamsets or SuperJams. (When Peck and fellow All IN co-founder Steve Sybesma organized early editions of Florida's Okeechobee Music & Arts Festival beginning in 2016, the collaborations were billed as the PoWoW!)
"When you get onstage with the excitement of all these people who are rising to the level of these virtuoso peers and you throw the crowd energy into the mix and the one-time nature of these things, it gives you a chance to launch something into the stratosphere," Peck said.
In recent days, All IN announced the participants of each Dreamset.
For performances of Allman Brothers Band songs on Sept. 3:
Chuck Leavell, keyboard player who tours with the Rolling Stones. He also toured with the Allman Brothers Band and played keyboards on the 1973 studio recording of "Ramblin' Man."
Duane Betts, member of the Allman Betts Band and son of ABB guitarist Dickey Betts.
JoJo Hermann, Widespread Panic keyboard player.
Sunny Ortiz, Widespread Panic percussionist.
Steve Morse, former Deep Purple guitarist.
Johnny Stachela, Allman Betts Band guitarist.
Berry Oakley Jr., Allman Betts Band bass player.
Bill Nershi, String Cheese Incident guitarist.
Samantha Fish, vocalist-guitarist who's also playing her own All IN set on Sept. 3.
Gerry Hansen, drummer whose credits include work with late Allman Brothers Band founder Gregg Allman.
Rod Morgenstein, former drummer in Winger and Dixie Dregs.
For performances of Tom Petty songs on Sept. 4:
Dawes, a band that's playing its own All IN set on Sept. 4.
Matt Shultz, vocalist who also will appear with his band, Cage the Elephant, at All IN on Sept. 4.
John Oates, guitarist-vocalist who's sticking around an extra day after Daryll Hall & John Oates play All IN on Sept. 3.
Rick Mitarotonda, Goose vocalist-guitarist.
Jenny Lewis, solo artist who shared a bill with Ani DiFranco Aug. 5 at Rock the Ruins in Holliday Park.
Ivan Neville, vocalist-keyboard player who also will appear with his band, Dumpstaphunk, at All IN on Sept. 3.
Nicki Bluhm, solo artist.
Peck said his ambitions are nothing short of creating "Super Bowl" moments in Indianapolis.
"We're reimagining this classic music that we've all heard our whole lives, that's in our absolute, collective subconscious, in a new way," he said. "That means a lot to the artists and it means even more to the fans."
For potential attendees struggling to wrap their heads around the concept, All IN offers this tag line on the "Dreamset" corner of its website: "Not a tribute. Not a cover band. A dream."
Visit allinfestival.com for more information.
Please enable JavaScript to view this content.