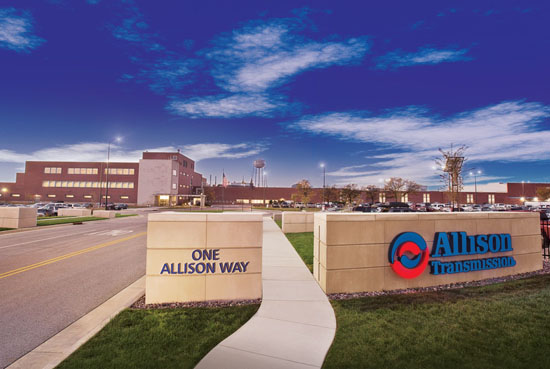 Allison Transmission Holdings Inc. on Tuesday reported second-quarter earnings that surpassed Wall Street expectations but revenue that fell short.
The Indianapolis-based manufacturer turned a profit of $23 million, or 20 cents per share, down from $181 million, or $1.47 per share, in the second quarter of 2019.
Five analysts surveyed by Zacks Investment Research predicted earnings of 19 cents per share.
Allison reported revenue of $377 million in the period, down 49% from $737 million in year-ago quarter. Four analysts surveyed by Zacks expected $410.3 million.
"Second-quarter results reflect the significant impact the pandemic continues to have on global supply chains and customer demand," said Allison CEO David Graziosi in written remarks. "Despite these ongoing disruptions, all of Allison's global facilities are currently producing transmissions and components, and the majority of our manufacturing operations have run continuously throughout 2020."
Allison Transmission shares closed at $38.47 on Tuesday, prior to the earnings release, up 35 cents on the day. Shares have fallen 20% since the beginning of the year.
Please enable JavaScript to view this content.