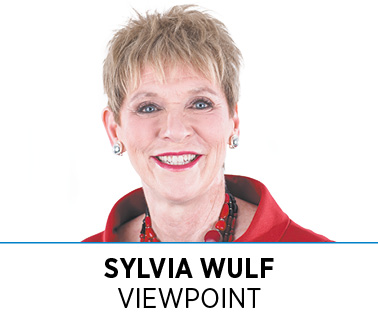 My company, AquaBounty Technologies, has worked for more than 20 years to develop an innovative process that produces safe, healthy and sustainable salmon. Nearly four years ago, our genetically engineered salmon were approved for sale in the United States, and two years ago, we opened our first salmon farm facility here in Albany.
But Alaska U.S. Sen. Lisa Murkowski is continuing efforts that would scuttle our innovation and jeopardize Indiana jobs in a provincial and misguided attempt to protect her state's salmon industry.
For reference, the Atlantic salmon we produce is a different and less expensive alternative to the Pacific salmon caught and sold by Alaskan fishers. Additionally, over 90% of Atlantic salmon sold in the U.S. is currently imported from other countries.
Murkowski's efforts are therefore doing much more to protect countries like Chile and Norway, from which we import the vast majority of Atlantic salmon consumed in the U.S.
Domestically, the effect of Murkowski's efforts will be to hinder innovation in biotechnology and food production that supports the environment and creates American jobs in places like the Albany-Muncie area.
Using innovative land-based farming techniques, AquaBounty has developed safe, healthy and fast-growing salmon that require less feed and allow for more efficient shipping than do salmon grown through traditional farming, thus minimizing impacts on the environment and enabling us to offer fresher fish to American consumers.
In 2015, the U.S. Food and Drug Administration concluded what it called "an exhaustive and rigorous scientific review" and found our salmon to be "as safe to eat as any non-genetically engineered Atlantic salmon, and also as nutritious." The independent agency then approved its sale to U.S. consumers.
Shortly after we received FDA approval, however, Murkowski successfully prohibited the sale of our salmon subject to issuance of a labeling rule. Last year, the U.S. Department of Agriculture issued its rule regarding the labeling of our salmon, seemingly placating the senator's demands.
But now that we are again cleared to sell salmon to American consumers, Murkowski is seeking a new ban on our product. The senator's efforts would block our market entry, forcing us to kill the thousands of fish being raised in our Albany facility—all in the name of conducting another federally funded study about labeling that likely wouldn't begin for another six months and with no clear end in sight. Put simply, if Murkowski's efforts succeed, we will not be able to sustain the jobs created in Indiana or create new ones in other rural areas.
I am proud of AquaBounty, our innovations and our ability to offer American consumers safe, healthy and great-tasting salmon sustainably raised and harvested here in the U.S. We are thrilled to finally bring our salmon to the U.S. market, after being cleared for sale and becoming available in Canada four years ago.
Because the senator's efforts seek to undermine the rigorous, independent reviews that have deemed our product safe, we must be strong in opposing her amendment. That's why I applaud U.S. Rep. Greg Pence and U.S. Sens. Mike Braun and Todd Young for advocating against this policy that puts parochial politics before facts and science.
Congress and the Trump administration should agree with the senators that their colleague's rider ban "would set a troubling precedent regarding the function and authority of federal regulatory agencies."•
__________
Wulf is CEO of AquaBounty Technologies.
Please enable JavaScript to view this content.