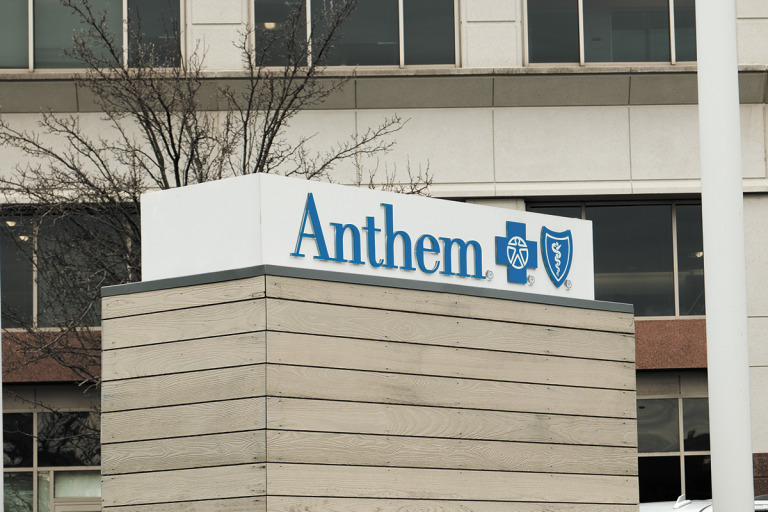 In a major rebranding, shareholders of Anthem Inc.—the largest public company in Indiana—on Wednesday approved changing the corporate name to Elevance Health Inc.
"This change is the next important chapter in our journey, and better reflects our business and the company we are today," Anthem CEO Gail Boudreaux said in a written statement.
The company introduced the new name in March, saying it would better reflect its mission of "elevating whole health and advancing health beyond health care."
It pointed out it has grown beyond offering traditional health insurance to other products and services, such as pharmacy, behavioral and clinical care.
The health insurer said its Anthem Blue Cross Blue Shield plans' names will not change. It operates Blue Cross Blue Shield plans in Indiana and 13 other states.
The company's stock ticker will change on June 28 from ANTM to ELV. Anthem officials plan to mark the rebranding by ringing the opening bell at the New York Stock Exchange that day.
It's the third time the company has changed its name since 2003. It was known in its early years as The Associated Group, and adopted the name Anthem Insurance Co. in 1996.
When it merged with California-based WellPoint Health Networks in 2005, it took on the California company's name, but it changed its corporate name back to Anthem Inc. in 2014.
The company is one of the largest U.S. health insurers, with more than 45 million members, behind only leader UnitedHealthcare, based in suburban Minneapolis.
Anthem is the largest public company in Indiana, with 2021 revenue of $136.9 billion. It has 5,200 full time equivalent employees in Indiana.
Anthem grew out of two Indianapolis-based corporations formed in 1944 and 1946 as mutual insurance companies. It was built by acquisition, as the Indiana Blue Cross and Blue Shield plan scooped up other Blues around the country.
The company's headquarters is located south of downtown, at 220 Virginia Ave.
Anthem shares were down 3.2%, to $481.38 each, in midday trading amid an overall stock market decline.
Please enable JavaScript to view this content.