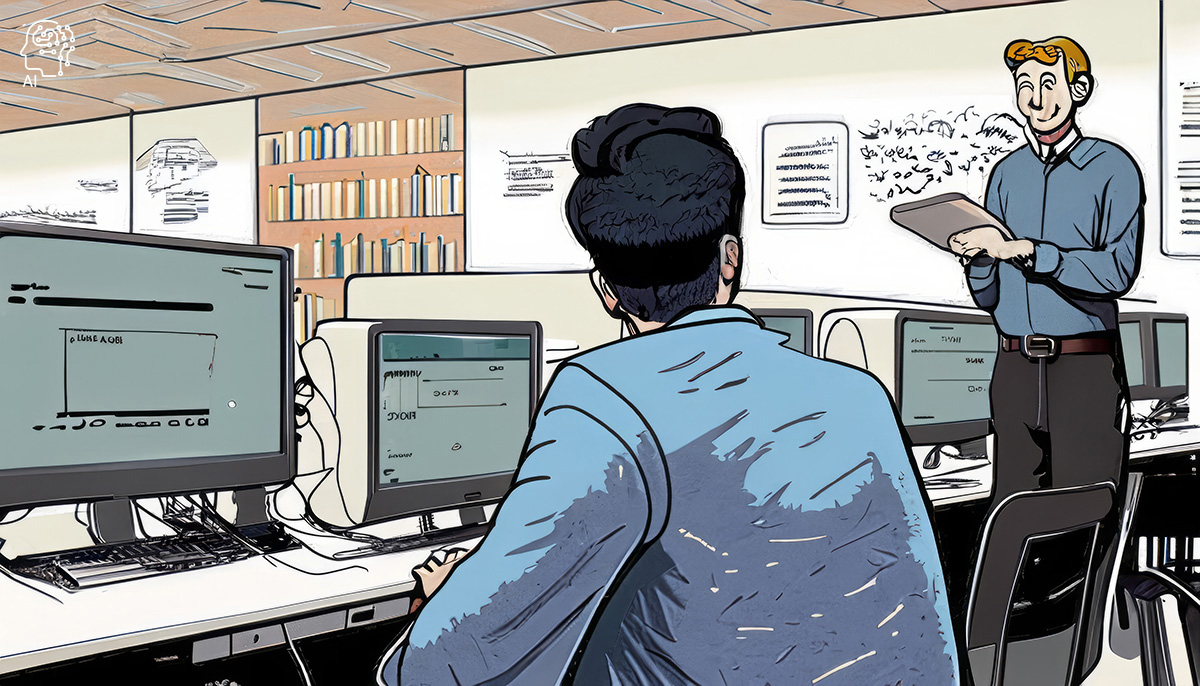 Shiaofen Fang recognizes the potential artificial intelligence holds to change the way people live, learn and work. And he also sees that potential moving at the speed of light.
Fang, a computer science professor at IUPUI, has had a front-row seat to the ways AI is changing higher education in Indiana as director of IUPUI's Institute of Integrated AI since its formation in 2020.
Because AI advancements move so rapidly—what is known today can change in an instant—professors and students must adapt quickly.
"I think that's the difference between AI courses and a lot of these traditional courses," Fang said. "[With] traditional courses, you design the curriculum, you're pretty much set for at least a few years. With AI, you have to do it every semester."
Bruno Ribeiro, an assistant professor of computer science at Purdue University, said the speed of AI advancements causes a sense of excitement and worry among students.
"I think that students are extremely interested in AI, and at the same time, they are a little concerned," Ribeiro said. "I would say a bit of the fear is of missing out—that if they don't master the skills, they'll be obsolete quickly."
David Crandall, a computer science professor at Indiana University, said people have studied AI for 70 years. However, the fact that it is touching so many parts of our lives is new.
"And so, I think we're doing lots of experimentation in different ways to understand what are the right models for what our students across disciplines should know and need to know in the field," Crandall said. "Some of these things that we're trying, I'm sure, will pan out, and [for] some of them, we'll discover there are better ways."
New programs
Indiana's major state universities are making big additions in artificial intelligence academic programs.
IU opened the 58,000-square-foot Luddy Artificial Intelligence Center in 2021. The $35 million center is part of a $60 million gift made in 2019 by alumnus Fred Luddy. It is the second-largest private gift in school history.
The center serves as a hub for multidisciplinary research in advanced artificial intelligence and machine-learning applications. Its initial focus includes robotics, complex networks, health and social media.
In 2022, Crandall was named the center's first director. He said the goal of the center is to bring people from across the university together to work on large interdisciplinary projects, pursue big funding opportunities, do outreach related to AI, and help people around the university and state apply and understand AI in their work.
"AI is so big and so broad that it brings about opportunities and challenges all across human endeavor, all across the different ways that people live and work," Crandall said. "I would like to see our center being sort of home for … the conversations about what we want AI to look like, what we don't want it to look like, over the next decade."
Earlier this year, Purdue announced the creation of the Purdue Institute for Physical AI. Students and professors there will study open agricultural data, neuromorphic computing, deep fake detection, edge AI systems, smart transportation data and AI-based manufacturing. The university is looking to staff the facility with 50 faculty members within five years.
The institute will collaborate with companies like Indianapolis-based Eli Lilly and Co. on AI in drug discovery and pharmaceutical manufacturing and Indianapolis-based High Alpha on AI-based startup creation.
Purdue President Mung Chiang told an audience last month at the Rally innovation conference in downtown Indianapolis that the Institute for Physical AI will be "where the bytes of AI meet the atoms of what we make, what we grow, what we move."
"AI is not just about writing essays," Chiang said. "It's also about making things, moving things, growing things—which is exactly what a state like Indiana, our own state, is good at."
Last year, Purdue also introduced a bachelor's degree in AI through the university's philosophy department to go along with an existing bachelor's in AI run by the computer science department. The new major's purpose is to blend technical know-how with critical thinking skills.
"We want to do ethical foresight, this kind of technological foresight," said Javier Gomez-Lavin, an assistant professor of philosophy at Purdue. "We want to look at the impacts of AI in society, AI in media."
A new path
Eleven Fifty Academy Executive Director John Qualls questions whether traditional higher education, with its measured pace for course development and accreditation, is well-suited to arm students with the AI skills they need in their professional lives. Indiana Wesleyan University, which created a not-for-profit to acquire the coding school last year, selected Qualls in February to lead it.
"I think there's going to be a barrier of entry for [colleges] culturally, because [AI is] moving so fast," he said. "And so, I think you're going to see some of them struggle on how to … implement it thoughtfully."
Eleven Fifty, co-founded in 2014 by tech entrepreneur Scott Jones, who is no longer involved, recently added a bootcamp in artificial intelligence to go along with its coding and cybersecurity programs.
Qualls said its AI programs will include a three-week bootcamp for specialists, a seven-week program for analysts and a 13- to 15-week course for prompt engineers.
"The space is moving so fast. Literally, every two weeks, there's a big shift, so we want to be very thoughtful of how we do it," Qualls said. "We just feel like this is the next thing that we are purpose-built to do. We think it's going to be bigger than just tech in its impact on workforce initiatives."
Eleven Fifty Academy has a foot in both sides of the equation, in higher education and in workforce training.
"I think Eleven Fifty Academy's role is to be the tip of the spear and to be the innovation in front and then the ability to have that get into higher ed at their pace," he said.
A major fear about artificial intelligence is whether it will replace workers. Fang said that's not one of his worries.
He said that AI will likely become just another fundamental skill people need in the professional world and that it will probably create more job opportunities than it takes away.
"It is going to actually increase the jobs, increase your opportunities in your career, because you create a lot of new careers," he said.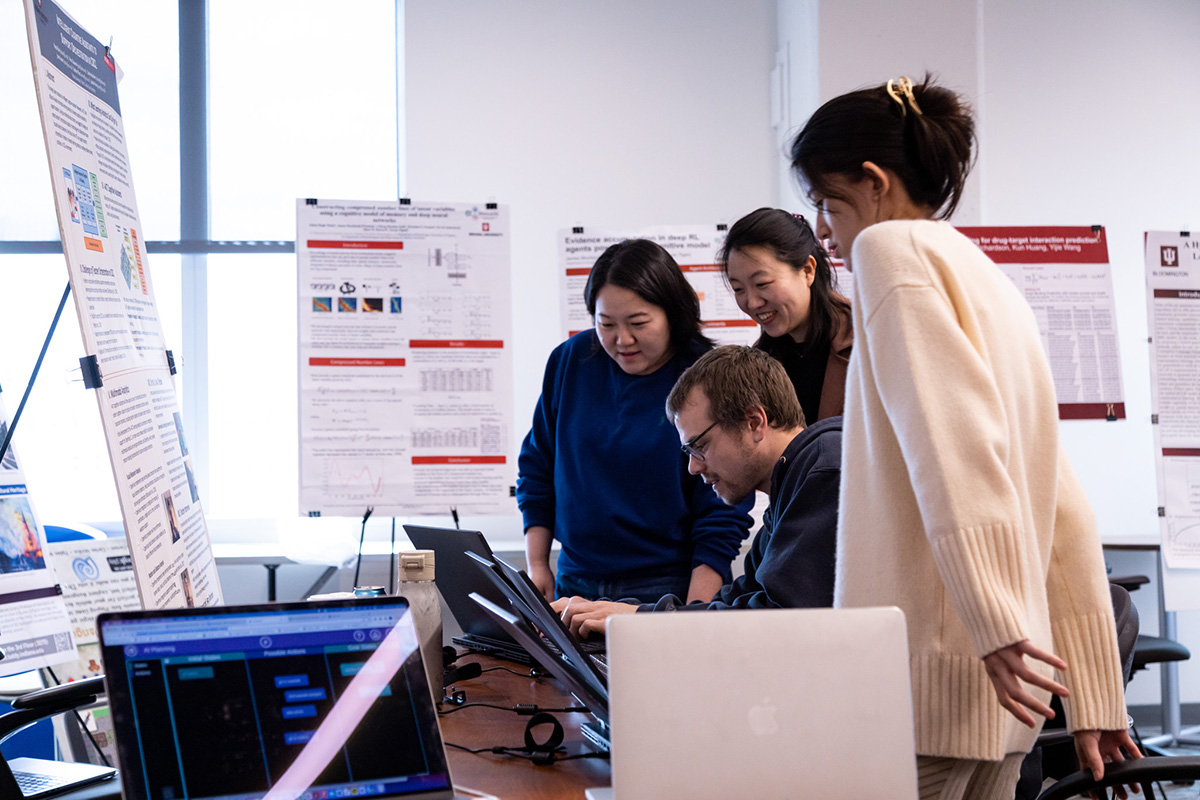 Like the internet and calculators, Ribeiro said, AI tools will provide an opportunity for workers to increase productivity.
"My expectation, really, is that there will be very few areas left that will not use some type of AI to minimally help some specific tasks," Ribeiro said.
And Crandall said he expects AI will be like other technologies that do not cleanly replace or transform jobs, but instead do some of both.
"So many new careers have been created from things like the iPad and iPhone and stuff that you never saw back then. I just think it's very complicated," Crandall said. "It's a tool, a technology that we're going to together figure out how to use and hopefully in a way that maximizes the ways that it has an impact for good in our lives and minimizes the negatives."•
Please enable JavaScript to view this content.