Indianapolis-based residential real estate developer Onyx+East has hired Kelli Lawrence as CEO, the company announced this week.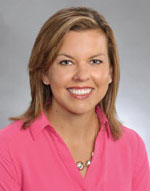 Lawrence, who was a principal partner at Indianapolis-based multifamily development firm Cityscape Residential for the past six years, joined Onyx+East in September, replacing interim CEO Tadd Miller, who remains chairman.
Since its spinoff from Indianapolis-based Milhaus in 2015, Onyx+East has completed 12 for-sale housing projects in Indianapolis, Carmel and Bloomington, as well as the Florida cities of St. Petersburg and Tampa. It has several more in the pipeline set to break ground next year.
Onyx+East said Lawrence played a fundamental role in the development of about 4,500 multifamily, for-sale and rental residential units, valued at more than $750 million, in numerous markets across the Midwest. She previously served as the long-range planner for the city of Carmel.
"I have always been passionate about housing, design and building communities," Lawrence said in written comments. "Driving growth and innovation in the for-sale market in Indianapolis, Tampa and St. Petersburg, as well as positioning the company for future expansion, is a challenge I'm excited to embark on at this next stage of my career."
Lawrence also serves as the Ball State Alumni Council Chair. Previously, she was Urban Land Institute Indiana Chair and National ULI Multi-Family Silver Product Council Vice Chair.
Please enable JavaScript to view this content.