After building and selling three companies—the last one, Interactive Intelligence, for $1.4 billion—and starting a fourth, Dr. Don Brown thought he had seen it all.
Even so, he still gets an occasional surprise.
That was recently the case when his software developers came up with a consumer app to stress-test the cloud platform he was developing for his newest startup, LifeOmic Inc.
The company's main product, Precision Health Cloud, stores and analyzes patient data, including genome sequences, through machine-learning algorithms to help predict potential medical risks and identify the best treatments.
The app the company rolled out was a tracker for people practicing intermittent fasting, or giving up food for 14 to 16 hours at a time, several days a week—a technique Brown often uses to improve his health.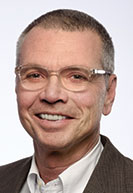 Users could track their eating habits, monitor their mood, record their weight, and share results with friends.
While developers of the Fasting Tracker app figured perhaps 10,000 people would download and use it, Brown said hundreds of thousands did so in just a few months.
"We were stunned," he said. "We're now approaching three-quarters of a million downloads on that app. It's just incredible."
LifeOmic's cloud platform handled the extra traffic without a problem. But the app's popularity gave Brown a new idea: Roll out a beneficial health app that would give a consumer tie-in to his company's technology.
This month, LifeOmic launched that app, designed to help people track what Brown considers the "five pillars" of good health: eating at least five servings of fruits and vegetables a day; getting at least 30 minutes of physical activity; practicing intermittent fasting; sleeping seven to nine hours a day; and engaging in meditation or other stress-reduction activities.
The app, called Life Extend, also provides personalized health recommendations, using a person's electronic medical records and results from blood and genetic tests. The app is available free in iOS and Android app stores.
Brown said that, based on the swift popularity of the first app, he realized LifeOmic could help gather even more useful information for medical researchers, with a user's permission.
But that meant a significant shift in the company's strategy, from one selling cloud platforms to huge medical institutions to one engaging with consumers.
"We never anticipated being in any sort of consumer-facing role," Brown said. "We were really focused on the cloud stuff that we do for cancer researchers. But it became clear over time that, to really get a comprehensive picture of a person's health, you can't just look at DNA sequence and their electronic medical record. The third leg of the stool is information directly from the patient."
Storied career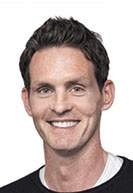 It's the latest twist for Brown, 63, a medical doctor who has started a string of successful companies and sold them to such corporate heavyweights as General Motors and IBM for big returns.
It began in 1983, when Brown founded Dealership Programming Inc., a company car dealerships could use to compute finance payments for customers. Brown sold the company a few years later to Electronic Data Systems (then owned by GM).
In 1988, he started Software Artistry, a help-desk automation platform, and sold it to IBM for $200 million in 1997.
In 1994, he started his third company, Interactive Intelligence, a call-center software maker, and sold it in 2016 to Genesys Inc. for $1.4 billion.
Along the way, he earned four degrees—including the medical degree, from the Indiana University School of Medicine—and a master's in biotechnology from Johns Hopkins University.
And just weeks after selling Interactive Intelligence, he started LifeOmic, whose clients are mostly big research institutions such as the Indiana University School of Medicine and Florida-basedAdventHealth Network.
The company has 70 employees and is based on West 10th Street, near the IUPUI campus. Brown said he expects to bring in revenue of about $3 million this year.
He has invested at least $20 million of his own money into LifeOmic, and said he will continue to fund the company for years to come. He is approached weekly by venture capitalists and others, he said, requesting to invest.
"But we currently don't need and won't accept outside investment," Brown said. "The only way LifeOmic would consider outside investments would be if the company needed to increase investment significantly for acquisitions, or if there was significant strategic value beyond the cash [investors] can bring."
Willing to pivot
Some people who have followed Brown's career say he has a gift for capitalizing on unexpected opportunities, such as interest in consumer health apps, by quickly building a product to meet the demand.
And while it is too early to say how many people will download the new Life Extend app, it's another sign that Brown is not shy about changing gears to meet what could be a big demand.
"This kind of thing happens all the time with great entrepreneurs, and Don is definitely a great entrepreneur," said Mark Hill, managing partner of Collina Ventures LLC, a private investment firm focusing on technology companies. "He goes down one road, and then spots something unexpected and jumps on it quickly, before anyone else has figured it out."
Although LifeOmic is providing the app to consumers for free, Hill said he was confident Brown would figure a way to commercialize it. In the tech world, providing a consumer product for free is common, he said.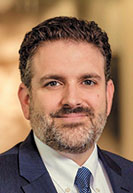 "That's almost always how it works," Hill said. "First you have to create demand. Then you can find a way to monetize it. You have to find something people really want, with lots of word of mouth that creates even more demand."
And across the country, people are increasingly using fitness apps to try to stay healthy and prevent chronic diseases, from obesity to diabetes. What sets LifeOmic's new app apart is that it was launched by a company with deep interest in collecting and analyzing huge data sets, such as electronic medical records and DNA sequencing.
Analyzing individual health risks and tailoring treatment for a patient based on his or her genetic characteristics is a field called precision medicine. Each human cell contains 30,000 protein-making genes, which can determine the effectiveness of various medicines from blood thinners to cancer-fighting drugs.
And people are showing a growing appetite for capturing that kind of information. In recent years, millions of Americans have taken genetic tests from companies such as 23andMe and Ancestry.com to help them learn about their risk for cancer, cardiovascular disease and other ailments, and get family health data from generations ago so they can practice healthier lifestyle habits.
In many cities, walk-in labs are springing up, offering quick blood draws to help patients learn about their health and risk factors.
"Not too many years ago, if you wanted to get your cholesterol level or some other molecular level from your blood, you would have to go through your doctor to get a blood test," Brown said. "Now you can do that yourself. And the same thing with genetic testing."
Forming alliances
Already, LifeOmic has arranged partnerships with several companies that provide blood and genetic tests to try to make the Life Extend app more useful.
One of the partners is Veritas Genetics of Dallas, a company co-founded by a Harvard University scientist in the 1970s that now offers genome sequencing to consumers and physicians.
Under the partnership, a user of the Life Extend app can order a genome sequencing from Veritas for $599, and the results will be delivered to the app.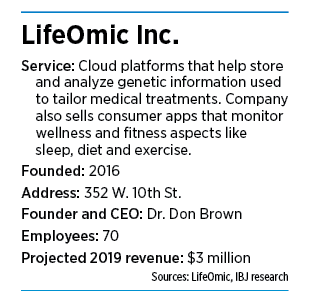 "We will ship them a kit to their home," said Kirk Stockwood, a vice president at Veritas. "They spit in a tube and send us the sample. We sequence and interpret the data."
LifeOmic stores and manages that data in the app, then provides recommendations on diet, exercise and other health behaviors, based on the genetic information.
Another partner in the LifeOmic app is Ulta Lab Tests LLC, an Arizona-based company that uses a network of phlebotomists and other providers to analyze a patient's blood for 35 biomarkers. Under the partnership, Life Extend users can get a blood test at any Quest lab in Ulta's network for $99, a steep discount to the normal price of about $500.
Even if people don't want to get that serious about genetic and blood tests, they can use the app to record their eating, sleeping, fasting and "mindfulness" information.
Some nutrition counselors say recording such information can make a big difference in how successful a person is in losing weight and staying healthy.
"Some people just don't want to be bothered with logging their food. They say it's too time-consuming," said Sameera Khan, a New York-based registered dietitian and obesity nutritionist on New York's Long Island. "But it all depends on how good the app is. If it's too complex, it becomes a chore, and they stop logging after a few weeks."
Brown said his app is designed to be as easy to use as possible, without requiring people to list every bite of food or weigh their meals.
All they have to do is list how many servings of plant food they eat every day, which he said provides essential nutrients and fiber often lacking in the American diet and often reduces the amount of food a person eats.
Heavyweight partners
Helping back Brown's efforts are two of the state's most powerful organizations in health care education and research—Indiana University and the biomedical informatics research center Regenstrief Institute.
Under a deal signed in 2017, LifeOmic got a license to manage a broad range of intellectual property owned by the two institutions. In exchange, IU and Regenstrief got a minority ownership stake in LifeOmic.
IU and Regenstrief are now using LifeOmic's platform in the hopes of making research breakthroughs in three types of cancer: triple-negative breast cancer, multiple myeloma and pediatric sarcoma.
The technology provided by LifeOmic could make a huge difference, Regenstrief CEO Peter Embi said.
"There's a lot of talking about leveraging the cloud, being able to do artificial intelligence and analytics," Embi said. "But the ability to bring together in a safe, secure platform all these different types of data, and then be able to target them with a goal of identifying new therapies is something I think is going to revolutionize the way we care for patients."
Meanwhile, a partnership launched this summer involving Indiana University, Purdue University and the University of Notre Dame is using LifeOmic's latest app in a huge project to try to improve the health of state residents.
The program, called All IN for Health, aims to engage more than 100,000 Hoosiers in healthy behaviors. The residents will be encouraged to use the Life Extend app to record their health habits. They're also invited to share their information with the three research organizations and to participate in clinical trials.
It's not the kind of initiative Brown would have fathomed becoming involved in when he started LifeOmic as a pure-play health software company focused on medical institutions.
But nowadays, he finds the company spends about half its time on the consumer and patient side.
Brown said he is happy to make the shift. "It's evolving as we go along," he said.•
Please enable JavaScript to view this content.