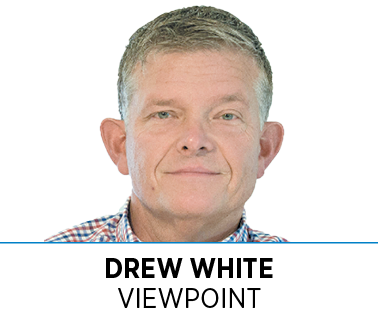 When it comes to hosting large conferences, races at the Speedway, and sporting events—both college and professional—Indianapolis has a successful record. Each year, millions of people come here for "The Greatest Spectacle in Racing," the Big Ten Football Championship, and FDIC International. But what about the annual American Institute of Architects Conference on Architecture? While our city has the capacity to host it, we must ask ourselves: Do we deserve it?
The AIA conference attracts 20,000 attendees each year. This includes some of the 94,000 architects and architectural associates who are AIA members. Exhibitors, sponsors, educational presenters and keynote speakers invested in the future of architecture also attend.
Previous conferences have been held in Las Vegas, New York City, Orlando, Los Angeles, Philadelphia and Chicago. With that kind of competition, how we do impress the AIA board and executive leadership and convince them Indianapolis is worthy?
To be selected, we would have to present a case that is attractive to all AIA members— from young practitioners at large, urban firms to sole practitioners in small, rural towns. One selling point is our proximity to Columbus, Indiana. Its modern architecture would add a surprising and authentic layer to the architectural tours host cities must provide. We also should explore every imaginable building product linked to Indianapolis' racing legacy. Architects and designers appreciate technology, speed and innovation, after all. Why not embrace what we're known for?
The AIA decision-makers should also know that the number of architecture- and design-related programs in Indiana is growing. In Indianapolis, Arsenal Technical High School offers an architecture, design, construction and engineering program. Ball State University's College of Architecture and Planning now has an entire Indianapolis campus. The college also hosts an architecture and planning camp for high school students each summer.
And then there's the new J. Irwin Miller Architecture Program, which is managed by Indiana University and housed in Columbus' Republic Building. These programs are ushering in the next generation of designers.
In the meantime, I would argue we have plenty of work to do. Let's ask ourselves, "Have we created a city worthy of a conference focused on architecture?" "Are we, as a community, invested in dialogue about design and its importance?" "What would an AIA conference attendee want to experience?"
To create a hook with our local design and design culture, we need everyone—the corporate community, the arts community, philanthropists, design activists, community activists, the local government and other stakeholders—to get on board.
If we can host a Super Bowl, we can host the national AIA conference. A group has been assembled to put together a bid to host the conference later this decade. But we must ensure our design and place-making efforts continue to grow stronger and more dynamic.
Our downtown, near-neighborhood and suburban projects must be thought-provoking, with top-notch design and materials. Indy's historical fabric also deserves continued restoration. Adaptive reuse and mixed-use projects must make an impact.
Last, the design of cultural settings, public spaces, restaurants, entertainment venues and amenity structures deserve care and meaning. Let's create a city that will stop architects dead in their tracks.•
__________
White is a partner in Axis Architecture + Interiors.
Please enable JavaScript to view this content.