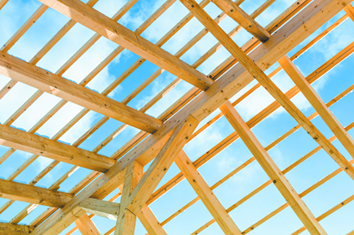 After a slowdown in May, applications for home construction permits made a solid rebound in the Indianapolis area in June despite the pandemic.
Permit filings jumped 20% last month, marking the 10th time in the last 12 months that filings have risen on a year-over-year basis.
Builders filed 778 permits in the nine-county area in June, compared with 649 permits in June 2019, according to the Builders Association of Greater Indianapolis.
Single-family building permit filings are up 12% so far this year compared with the first six months of 2019.
June's increase followed a 12% decline in May, a 5% increase in April, a 20% rise in March, a 34% escalation in February and an 18% jump in January.
"We are now starting to see the permit growth we've anticipated, as buyer interest has been strong despite the restrictions created by the pandemic," said Steve Lains, CEO of the Builders Association of Greater Indianapolis, in written comments. "On-site visits that include numerous safety protocols, along with online traffic, have converted to actual sales with homebuyers wanting to take advantage of the historically low interest rates."
July's solid numbers got a boost from bursts of business in Hendricks, Johnson and Hancock counties. Typical home-construction hotbeds Hamilton and Marion Counties have each seen a 3% decline in permit filings this year.
County numbers
Marion County permit filings fell 17% in June on a year-over-year basis, from 155 to 128.
Hamilton County saw 208 filings last month, the exact same number as in June 2019.
Hendricks County's numbers were up 112% in June, from 75 to 159.
Johnson County saw a 51% increase last month, to 95.
Hancock County saw permits rise 12%, to 67.
Filings dropped 7% in Boone County last month, to 51.
Filings rose from 11 to 33 in Morgan County.
Madison County filings increased from 18 to 30.
Filings ticked up from four to seven in Shelby County.
Please enable JavaScript to view this content.